April Employees of the Month
News Articles
03/30/2017
It takes a lot of hard work and dedication to keep AC Transit buses on the road and running smoothly. Each month, the District honors the service of those drivers and mechanics who contribute directly to this effort by awarding "Employee of the Month" honors from our Maintenance and Transportation divisions. Our candidates are nominated by supervisors at our Central Maintenance Facility and at each of AC Transit's four bus divisions in Emeryville, East Oakland, Hayward and Richmond. Winners from each of division and one from the Central Maintenance Facility are selected by the Superintendent of the division. Each winner receives a gift certificate to a local restaurant.
We are pleased to announce the seven "Employees of the Month" winners for April 2017.

CENTRAL MAINTENANCE FACILITY

Deloit Hinton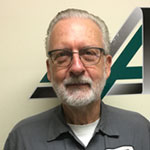 Senior Body Mechanic
Mechanic Deloit Hinton is a very diligent and hard working person. He is always eager to get his job done and ready to help others. Mr. Hinton is an asset to the Central Maintenance Facility body shop and the District.


EMERYVILLE DIVISION
Manuel Amaral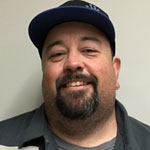 Upholsterer A
Upholsterer Manuel Amaral stays on top of the upholstery write-ups and interior seating of our coaches. He encourages Division 2 to be proud of its fleet and the way District coaches appear in public. Division 2 is glad to have Mr. Amaral as its upholsterer and team member.
Sheila King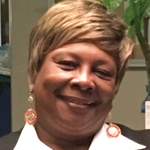 Bus Operator
Operator Sheila King has numerous commendations and one of the best operator attendance and safe-driving records. Ms. King regularly receives commendations that state she is professional, courteous, and extremely accommodating to disabled passengers. Ms. King models the ideal "Employee of the Month" by her actions as a veteran operator of 26 years. Congratulations, Operator King!


RICHMOND DIVISION
Calvin Haggerty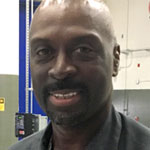 Journey Level Mechanic
Mechanic Calvin Haggerty shows great leadership qualities, specifically when working with co-workers on the Division 3 project. He is a team player, capable, reliable, and always willing to take on any job at a moment's notice. Mr. Haggerty's work ethics and responsibilities were also a key factor in ensuring Division 3 re-opened successfully.
Juventino Sanchez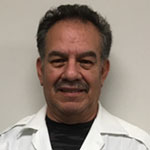 Dispatcher
Dispatcher Juventino Sanchez is a passionate and dedicated AC Transit employee of 35 years. Dispatcher Sanchez works diligently to ensure service goes out on-time daily. Mr. Sanchez also plays a special role in helping to revive Division 3 with his lively spirit. Division 3 is honored to have Dispatcher Sanchez on the team and as Employee of the Month.
EAST OAKLAND DIVISION
Jose "Angel" Paez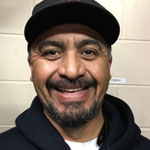 Journey Level Mechanic
Mechanic Jose "Angel" Paez is an extremely reliable employee with a great work ethic. Mr. Paez completes any task assigned to him from inspecting buses to engine trouble-shooting. He also makes time as a team player to assist his fellow co-workers. Angel is a great asset to the District.
Kenisha Sparrow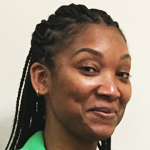 Extra Qualified Timekeeper
It is with great honor that Division 4 nominates Extra Qualified Timekeeper Kenisha Sparrow as Employee of the Month. On a daily basis Ms. Sparrow demonstrates professionalism and provides exceptional customer service to bus operators. Her ability to consistently remain calm in various situations is also evidence of her growth and ever-increasing value to the Division 4 team. Congratulations, Ms. Sparrow!
HAYWARD DIVISION
Michael Luethy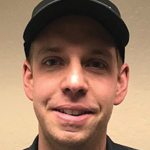 Mechanic
Division 6 is proud to nominate Mechanic Michael Luethy as Employee of the Month for April 2017. Mr. Luethy treats his co-workers with respect and has a positive attitude about work. He willing volunteers or takes additional assignments when asked. He is also a team player that treats co-workers with tact, respect, and courtesy. Congratulations, Mr. Luethy.




Tejinder Brar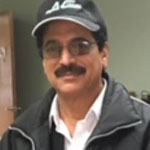 Bus Operator
Operator Tejinder Brar is a dedicated and reliable employee. Mr. Brar always looks out for his passengers, regularly receives commendations, and extends himself to assist the District. Operator Brar is a dedicated Line Instructor and Flex Operator that has trained in every District. His positive attitude and attention to details make him one of the best operators in the Division. The staff at Division 6 proudly nominates Operator Tejinder Brar for Employee of the Month.