May Employees of the Month 2017
News Articles
05/01/2017
It takes a lot of hard work and dedication to keep AC Transit buses on the road and running smoothly. Each month, the District honors the service of those drivers and mechanics who contribute directly to this effort by awarding "Employee of the Month" honors from our Maintenance and Transportation divisions. Our candidates are nominated by supervisors at our Central Maintenance Facility and at each of AC Transit's four bus divisions in Emeryville, East Oakland, Hayward and Richmond. Winners from each of division and one from the Central Maintenance Facility are selected by the Superintendent of the division. Each winner receives a gift certificate to a local restaurant.
We are pleased to announce the seven "Employees of the Month" winners for May 2017.

CENTRAL MAINTENANCE FACILITY

Alejandro Arechiga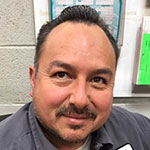 Journey Level Mechanic
Alex has made a positive impact on the Unit Room Transmission Department within a short timespan. Mr. Alex is a quick study with an exciting and fresh attitude towards learning. His fellow co-workers really appreciate his attitude and how his approach positively contributes to the team.


EMERYVILLE DIVISION
Michael Johnson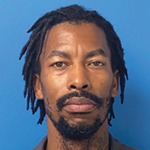 Service Employee
D2 Weekend Fuel Island Lead, Michael Johnson, oversees all situations related to fueling and cleaning coaches during the weekend. Mr. Johnson assures all coaches are customer ready for the week. Congratulations, Mr. Johnson!
Maurice Amie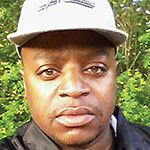 Bus Operator
Operator Maurice Amie has demonstrated exceptional work ethics and customer service practices. He continues to perform above and beyond his scope of duties as an operator by promoting a team effort. Operator Amie represents the District and Division 2 well. Congratulations, Mr. Amie!


RICHMOND DIVISION
Jose Guillen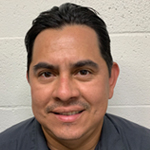 Service Employee
Jose Guillen shows great leadership and serves as a role model Service Employee. Mr. Guillen works hard to keep the fleet clean, reliable and safe on a consistent shift schedule. Mr. Guillen's reliability and knowledge of the Division 3 fleet are key parts to the success of Division 3. Congratulations, Mr. Guillen.
Alisia Smith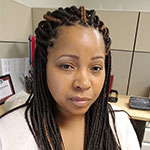 Division Clerk
Alisia Smith has played a vital role in the reopening and success of Division 3.
Ms. Smith received operator praise regarding organization skills and knowledge of policies and procedures. Division 3 management also counted on her to assist co-workers and take the initiative to begin new projects. As a result of hard work and dedication, Ms. Smith has proven to be an asset to Division 3.
EAST OAKLAND DIVISION
Miguel Lopez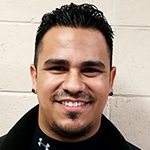 Apprentice Mechanic
D4 Maintenance is proud to nominate Mechanic Miguel Lopez for May 2017 Employee of the Month. Mr. Lopez has great work habits and completes work assignments in a timely manner. He does not close a job order until the problem is repaired. Mr. Lopez is a great role model that leads by example and by assisting fellow mechanics. Congratulations!
Steven White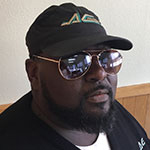 Bus Operator
Steven White has become a professional operator dedicated to the District's goal of providing courteous and reliable customer service to passengers. Operator White attends work every day and continues to progress as a professional operator and person daily. Keep up the good work! The Division 4 Team appreciates and congratulates you.
HAYWARD DIVISION
Steven Kwok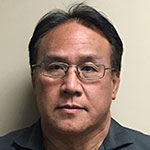 Wasye Clean-Up Worker
Steven Kwok has excellent work habits and completes his job assignments in a timely manner. Mr. Kwok demonstrates a positive attitude towards work responsibilities and towards co-workers. He is a hard worker that takes on all tasks.




Regina Ward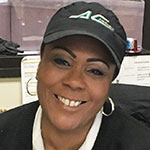 Division Clerk
Regina Ward has done an excellent job of re-organizing the clerk's desk to simplify tasks and provide excellent customer service. Ms. Ward goes beyond her duties to assist the operators specifically and eagerly provides assistance to the dispatchers and office manager. She is pleasant, reliable and never too busy to provide assistance. Congratulations, Ms. Ward!