June 2017 Employees of the Month
News Articles
06/02/2017
It takes a lot of hard work and dedication to keep AC Transit buses on the road and running smoothly. Each month, the District honors the service of those drivers and mechanics who contribute directly to this effort by awarding "Employee of the Month" honors from our Maintenance and Transportation divisions. Our candidates are nominated by supervisors at our Central Maintenance Facility and at each of AC Transit's four bus divisions in Emeryville, East Oakland, Hayward and Richmond. Winners from each of division and one from the Central Maintenance Facility are selected by the Superintendent of the division. Each winner receives a gift certificate to a local restaurant.
We are pleased to announce the nine "Employees of the Month" winners for June 2017.

CENTRAL MAINTENANCE FACILITY

Margarita Burnette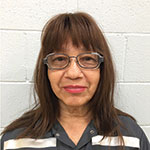 Service Employee
Service Employee Margarita Burnette is a self-motivated and dedicated employee. She deep cleans outgoing coaches after repairs and assists with picking up/dropping off coaches at the Divisions. Ms. Burnette is also responsible for ensuring the yard and parking structure are clean and orderly. Well done and congratulations, Ms. Burnette!



EMERYVILLE DIVISION
Jeff Ksenzulak
Senior Body Mechanic
Senior Body Mechanic Jeff Ksenzulak is a very dedicated employee and hard worker. Mr. Ksenzulak shows pride in his bodywork by timely completing work and maintaining a clean shop/work area. He can always be relied upon to be at work and lead by example. Congratulations, Mr. Ksenzulak!
Shateka Johnson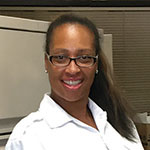 Bus Operator
Operator Shateka Johnson goes the extra mile for customers and fellow operators with a smile and bubbly, yet professional demeanor. Ms. Johnson also maintains exemplary attendance and safe-driving records and keeps co-workers in stitches with her humor. These qualities are what make Operator Johnson our Employee of the Month. Great job, Shateka!


RICHMOND DIVISION
Mike Leite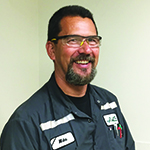 Journey Facility Mechanic
Facility Mechanic Mike Leite consistently goes above and beyond the call of duty by lending a hand to his co-workers when asked, or whenever he sees someone requiring assistance. Mr. Leite reaches-out to customers by proactively addressing their needs. His Team Spirit and Dedication to getting things done are a great credit to his work ethics and greatly benefit AC Transit.
Leamon McCray, III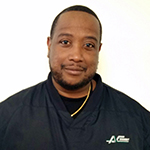 Leamon McCray, III
Operator Leamon McCray III is one of Division 3's best operators. Mr. McCray III has perfect attendance, often willingly works beyond his assignment, and maintains an extremely positive attitude. He also receives more commendations than any other Division 3 operator and encourages peers to remain courteous. Division 3 greatly appreciates Mr. McCray III's hard work and dedication. Congratulations, Operator McCray III!
EAST OAKLAND DIVISION
Christopher Wagner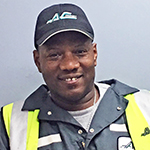 Service Employee
Service Employee Christopher Wagner takes pride in what he does at the fuel island. He takes on any assignment with a positive attitude, timely completes tasks, and acts as an informal group leader by providing feedback to management. Mr. Wagner also attends a Diesel Mechanic class on his own time, which shows his current and future dedication to career advancement.
La'Vera Monique Wilson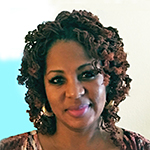 Bus Operator
Operator La'Vera Monique Wilson exudes professionalism. She is highly commended by Road Supervision and represents the District well as an operator. Ms. Wilson is a valuable employee and an asset to the District.
HAYWARD DIVISION
Christopher Cagungun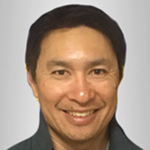 Journey Level Mechanic
Mr. Cagungun is a valuable asset to the Division Six Maintenance Team. He voluntarily assists co-workers, in addition to completing individual tasks, and treats everyone with respect. Mr. Cagungun also does an outstanding job on the minor inspection pit as well as with assisting drivers in the AM pullout. Mechanic Christopher Cagungun is a true team player and model employee.




Ravinder Singh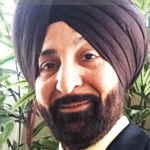 Bus Operator
Ravinder Singh is a model operator. He is customer service oriented and has an excellent record of no accidents or occurrences. Congratulations, Mr. Singh!