July Employees of the Month 2017
News Articles
07/05/2017
It takes a lot of hard work and dedication to keep AC Transit buses on the road and running smoothly. Each month, the District honors the service of those drivers and mechanics who contribute directly to this effort by awarding "Employee of the Month" honors from our Maintenance and Transportation divisions. Our candidates are nominated by supervisors at our Central Maintenance Facility and at each of AC Transit's four bus divisions in Emeryville, East Oakland, Hayward and Richmond. Winners from each of division and one from the Central Maintenance Facility are selected by the Superintendent of the division. Each winner receives a gift certificate to a local restaurant.
We are pleased to announce the nine "Employees of the Month" winners for July 2017.

CENTRAL MAINTENANCE FACILITY
Ricardo Moreno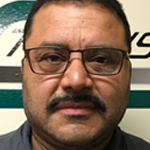 Senior Body Mechanic
Senior Body Mechanic Ricardo Moreno is a hard worker who demonstrates meticulous care in his work. He expresses enthusiasm about his job, and is ambitious about learning and growing professionally. Mr. Moreno is an asset to the CMF team and the District.


EMERYVILLE DIVISION
Fred Phang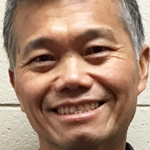 Journeyman Mechanic
Mechanic Fred Phang is an asset to Division 2 Maintenance. Mr. Phang works hard to maintain running coaches and always assists fellow co-workers. He also does a great job managing the shop on weekends. Congratulations, Mr. Phang!
James Love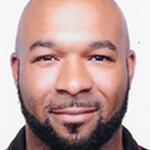 Bus Operator
Operator James Love represents the District by exercising care for the community he serves and patience to the needs of our customers. Mr. Love is a pleasure to work with and very ambitious. He offers ideas for providing better service and expresses goals for personal growth at AC Transit. Operator Love also demonstrates an exceptional level of professionalism and knowledge that is commensurate to a job well done.


RICHMOND DIVISION
Willard Cripps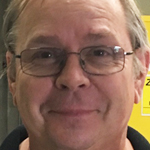 Store Room Supervisor
Store Room Supervisor Willard Cripps is a hardworking and detail oriented employee. He assists Division 3 by expediting materials/parts orders and accepting new assignments. Mr. Cripp's great attitude and work ethics have played a significant role in the reopening and success of Division 3.
Celeste Reed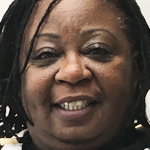 Bus Operator
Celeste is frequently celebrated by her passengers for having a great attitude and being able to handle stressful situations with ease. Celeste has no problem working additional assignments when needed, and has demonstrated the ability to be a great role model for our newer bus operators. We truly value Celeste dedication and great sense of humor.
EAST OAKLAND DIVISION
Francisco Ornelas
Lift Mechanic
Francisco Ornelas is an integral part of the Wheel Chair Lift / Ramp Department's success. Mr. Ornelas ensures all bus lifts and ramps are inspected and operating correctly, by going above and beyond expectations to make repairs and report lift/ramp updates. Division 4 is very proud to have Mr. Ornelas on the D4 Maintenance Team and as Employee of the Month.
Lucy Thomas
Bus Operator
Ms. Thomas is a veteran operator whose experience is confirmed through her stellar driving performance. Operator Thomas recently avoided a pedestrian fatality when a skateboarder carelessly skated in front of her coach. Subsequently, Division 4 is proud to recognize Ms. Thomas as Employee of the Month for July 2017.
HAYWARD DIVISION
Noel Valones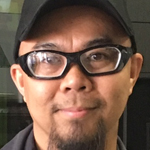 Journey Mechanic
Noel always has a positive attitude, volunteers to assist co-workers, and consistently excels in his troubleshooting skills. He has made the transition from automotive to heavy-duty coach seem easy. We are very grateful to have him as part of the Division 6 Maintenance Team!




Tatanisha Wade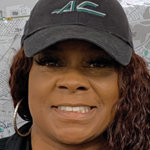 Bus Operator
Operator Tatanisha Wade is very reliable and always willing to work when needed. The district is grateful for Ms. Wade's positive attitude and work-ethic. Congratulations and thank you, Operator Wade!