August Employees of the Month
News Articles
07/31/2017
It takes a lot of hard work and dedication to keep AC Transit buses on the road and running smoothly. Each month, the District honors the service of those drivers and mechanics who contribute directly to this effort by awarding "Employee of the Month" honors from our Maintenance and Transportation divisions. Our candidates are nominated by supervisors at our Central Maintenance Facility and at each of AC Transit's four bus divisions in Emeryville, East Oakland, Hayward and Richmond. Winners from each of division and one from the Central Maintenance Facility are selected by the Superintendent of the division. Each winner receives a gift certificate to a local restaurant.
We are pleased to announce the nine "Employees of the Month" winners for August 2017.

CENTRAL MAINTENANCE FACILITY
Dean Otte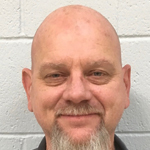 Journey Level Mechanic
Journey Level Mechanic Dean Otte is an excellent worker and team player. He takes great pride in his work, consistently produces excellent engine overhauls and willingly assists coworkers. Mr. Otte is a valuable asset to AC Transit.


EMERYVILLE DIVISION
Ryan Mah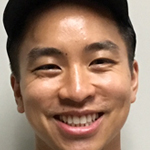 Journeyman Mechanic
Journeyman Mechanic Ryan Mah is a vital member of the Division 2 Maintenance Team. He strives to improve department performance by actively working on individual work performance and as a team member assisting co-workers. Mr. Mah's knowledge, experience, and ongoing efforts to improve department productivity are invaluable.
Aristedes Cachiotis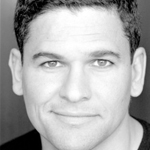 Bus Operator
Operator Aristedes Cachiotis or "Cash" as co-workers call him receives a lot of positive attention from passengers and co-workers. Mr. Cachiotis has an extremely outgoing and infectious manner, outstanding attendance record, and excellent customer service skills. As evidenced by the following passenger commendation: The bus driver on this vehicle was unbelievably kind and considerate to passengers.
Keep up the good work "Cash" and congratulations for being our Employee of the Month!


RICHMOND DIVISION
Eric Langston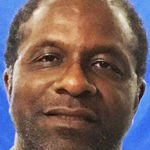 Journey Level Mechanic
Journey Level Mechanic Eric Langston consistently goes above and beyond to repair AC Transit buses and willingly assists co-workers if asked or voluntarily. Mr. Langston's team spirit and dedication in getting buses repaired brings great credit to himself and AC Transit.
Anthony Torres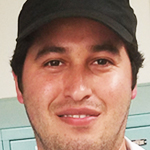 Bus Operator
Operator Anthony Torres is praised by his passengers for having a hospitable attitude and an exceptional level of professionalism. Mr. Torres is very reliable and willingly takes on additional assignments when asked. Division 3 greatly appreciates Mr. Torres for his hard work and dedication. Congratulations, Mr. Torres!
EAST OAKLAND DIVISION
Manuel Vasquez
Journey Level Mechanic
Journey Level Mechanic Manuel Vasquez has been instrumental in helping to complete multiple shop initiatives over the last month. Mr. Vasquez also works hard to earn respect from his co-workers, by being one of the first to volunteer for challenging projects. Many of these projects required him to go above what would generally be expected. Well done and congratulations, Mr. Vasquez.
Anthony Morris
Bus Operator
Operator Anthony Morris has an admirable attendance/performance record and a positive attitude. Operator Morris enjoys meeting new people daily, appreciates the company health benefits, and values his position as a bus operator. Mr. Morris stated, "There is not one thing I can think of that I do not like about this position."
HAYWARD DIVISION
Rogelio (Roger) LaForga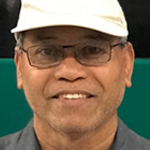 Journeyman Mechanic
Journeyman Mechanic Rogelio (Roger) LaForga has an impressive work ethic. He completes work assignments timely, works well with others and has established himself as one of the "go-to guys" on his shift.




Jose Rodriguez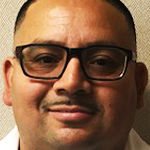 Bus Operator
Division 6 nominates Operator Jose Rodriguez as August 2017 Employee of the Month. Operator Rodriguez delivered operators bottles of cold water from his cooler and personal car to keep co-workers hydrated. Thank you and congratulations, Mr. Rodriguez.