September 2017 Employees of the Month
News Articles
09/01/2017
It takes a lot of hard work and dedication to keep AC Transit buses on the road and running smoothly. Each month, the District honors the service of those drivers and mechanics who contribute directly to this effort by awarding "Employee of the Month" honors from our Maintenance and Transportation divisions. Our candidates are nominated by supervisors at our Central Maintenance Facility and at each of AC Transit's four bus divisions in Emeryville, East Oakland, Hayward and Richmond. Winners from each of division and one from the Central Maintenance Facility are selected by the Superintendent of the division. Each winner receives a gift certificate to a local restaurant.
We are pleased to announce the nine "Employees of the Month" winners for September 2017.

CENTRAL MAINTENANCE FACILITY
Earl Byrd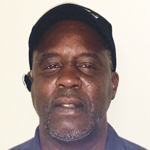 Bus Stop Maintenance Worker
Earl Byrd took on the role of Working Relief Foreman (WRF) during the regular foreman's vacation in August 2017. The crew had to build a temporary transit for the Oakland Half Marathon, hang 300 service disruption notices, and start bus stop changes for the Fall Sign-Up. Mr. Byrd helped with organizing work and distributing the assignments to the Pole Crew. His outstanding work was a key factor in getting the Fall Sign-Up completed.


EMERYVILLE DIVISION
Tracy Harley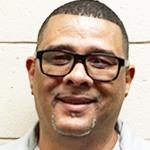 Store Room Parts Clerk
Store Room Parts Clerk Tracy Harley ensures Division 2 has all the parts and materials needed to keep coaches on the road. Whenever D2 Maintenance runs out of certain parts or materials, Mr. Harley quickly makes the necessary phone calls and e-mail requests to get the parts in stock. Division 2 appreciates his hard work and dedication.
Jeremy Smith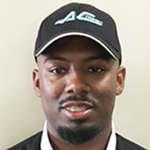 Bus Operator
Operator Jeremy Smith represents the district by exercising exceptional professionalism and care for the community. His work ethic is often described as professional, patient, kind, very helpful, and well-mannered by passengers and management. Congratulations and great job, Mr. Smith!


RICHMOND DIVISION
Stacey Hayes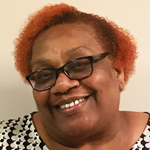 Service Employee
Service Employee Stacey Hayes is a valuable and seasoned employee. Ms. Hayes volunteers for additional jobs when other employees are unavailable or absent. She assists other employees when they have questions and always offers to train co-workers on new bus cleaning techniques. Ms. Hayes also has great mechanical, computer and people skills. She is an asset to the District and a model employee. Congratulations, Ms. Hayes!
Germeaka Montgomery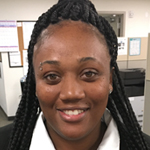 Bus Operator
Operator Germeaka Montgomery receives constant praise from passengers about her positive attitude and great driving skills. Ms. Montgomery is often sent to work at other divisions and has no problem helping out when needed. Division 3 appreciates Operator Montgomery's hard work and dedication!
EAST OAKLAND DIVISION
Richard Esquibell
Mechanic
Richard Esquibell is a valuable asset to the Division 4 Maintenance graveyard operation. Mr. Esquibell has a wide range of daily duties to maintain the body condition of the fleet. Some of the duties include: making coach repairs during inspections, reviewing driver write-ups and roadcall failures / incidents.
Cybrieal Williams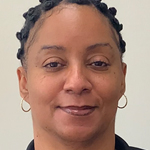 Dispatcher
Division 4 Dispatcher Cybrieal Williams is the 8am to 4pm Dispatcher, which is one of the most demanding shifts. Dispatcher Williams is professional, consistently courteous to operators, and diligent in completing and recording daily duties. Her positive attitude contributes greatly to a positive Division 4 work environment. Please keep up the good work! The entire Division 4 family thanks and appreciates you.
HAYWARD DIVISION
Phyllis Jackson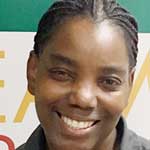 Janitor
Phyllis Jackson has excellent work habits. Ms. Jackson completes her job assignments in a timely manner, maintains a positive attitude, and assists co-workers when needed. Ms. Jackson has earned the Employee of the Month title and praise from the Transportation Department.




Maria Tayuman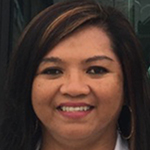 Operator/Dispatcher
Operator/Dispatcher Maria Tayuman is a dedicated and caring employee. Dispatcher Tayuman supports Division 6 Transportation staff by going over and beyond to assist co-workers and management. Her personality also greatly contributes to a positive and professional work environment in the Gilley Room and Dispatch area. Thank you and congratulations, Ms. Tayuman!