October 2017 Employees of the Month
News Articles
10/01/2017
It takes a lot of hard work and dedication to keep AC Transit buses on the road and running smoothly. Each month, the District honors the service of those drivers and mechanics who contribute directly to this effort by awarding "Employee of the Month" honors from our Maintenance and Transportation divisions. Our candidates are nominated by supervisors at our Central Maintenance Facility and at each of AC Transit's four bus divisions in Emeryville, East Oakland, Hayward and Richmond. Winners from each of division and one from the Central Maintenance Facility are selected by the Superintendent of the division. Each winner receives a gift certificate to a local restaurant.
We are pleased to announce the nine "Employees of the Month" winners for October 2017.

CENTRAL MAINTENANCE FACILITY
Richard Banda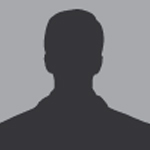 Senior Body Mechanic
Senior Body Mechanic Richard Banda is a great role model, mentor, and employee. As an Accident Estimator, Mr. Banda demonstrates a thoroughness that benefits Central Maintenance Facility's staff and ultimately contributes to excellent repairs.


EMERYVILLE DIVISION
Michael Gavins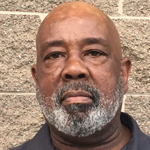 Service Employee
Michael Gavins, Division 2 Fuel Island Service Employee, maintains our Van Hool coaches in "like new" condition. Mr. Gavins gives every job task 101% by giving it his all.
Lashawn Fairley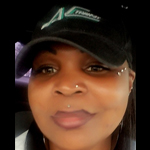 Bus Operator
Operator Lashawn Fairley is a highly commended operator – loved by her passengers and fellow coworkers. Ms. Fairley is very dedicated and always willing to go above and beyond her regular duties. Operator Fairley's excellent customer service skills and positive attitude are well appreciated!


RICHMOND DIVISION
Samuel Jimenez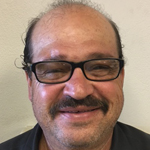 Service Employee
Samuel Jimenez is an excellent resource for teaching and modeling how to maintain a clean fleet. Mr. Jimenez works well with fellow employees to complete projects and meet the district's clean bus goal. He also works hard to keep the fleet reliable and running. Mr. Jimenez is a role model for fuel Island employees and an asset to AC Transit.
Hassan Abdelrahman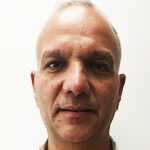 Bus Operator
Hassan Abdelrahman has great customer service skills, a positive attitude, and great relationships with his peers and passengers. Mr. Abdelrahman is always available when asked to do additional work or assist the Division 3 Transportation team. He is a role model and leader by example. Congratulations, Mr. Hassan.
EAST OAKLAND DIVISION
Richard Velasquez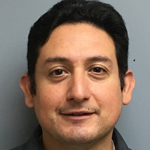 Service Employee
Despite only having one operating station, Richard Velasquez has been instrumental in ensuring the Hydrogen Fuel Cell Buses are fueled and receive deep-cleanings. Mr. Velasquez also makes suggestions on ways to improve our cleanliness scores and maintains a positive team attitude.
Reginald Lewis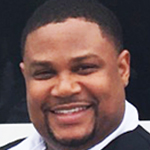 Bus Operator
Division Four (D4) staff is proud to nominate operator Reginald Lewis as Employee of the Month – October 2017. Operator Reginald Lewis is a dedicated and valued employee with a good driving record and an accommodating attitude. Passengers describe him as a friendly operator that does his job very well. Congratulations, Mr. Lewis!
HAYWARD DIVISION
Kiani Bagsby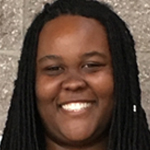 Service Employee
Service Employee Kiani Bagsby is a great asset to the Division 6 (D6) Fuel Island Team. Ms. Bagsby, along with the rest of the D6 Fuel Island crew, is a part of the reason the cleanliness scores have gone up. Her work ethic is consistent day in and day out. Ms. Bagsby always completes her daily task in a timely fashion and gets along well with co-workers.




Delisa Terrell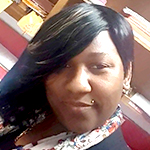 Chief Relief Dispatcher/Dispatcher
Delisa Terrell's professionalism and customer service is exemplary as Division Six (D6) Chief Relief Dispatcher and Dispatcher. On a daily basis Ms. Terrell proves to be a dedicated and reliable Division Six team member. Dispatcher Delisa's contributions help D6 run effectively and efficiently. Congratulations and keep up the good work!