December Employees of the Month
News Articles
12/01/2017
It takes a lot of hard work and dedication to keep AC Transit buses on the road and running smoothly. Each month, the District honors the service of those drivers and mechanics who contribute directly to this effort by awarding "Employee of the Month" honors from our Maintenance and Transportation divisions. Our candidates are nominated by supervisors at our Central Maintenance Facility and at each of AC Transit's four bus divisions in Emeryville, East Oakland, Hayward and Richmond. Winners from each of division and one from the Central Maintenance Facility are selected by the Superintendent of the division. Each winner receives a gift certificate to a local restaurant.
We are pleased to announce the nine "Employees of the Month" winners for December 2017.

CENTRAL MAINTENANCE FACILITY
Aman Prasad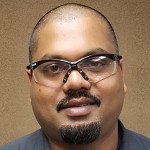 Journey Level Mechanic
Journey Level Mechanic Aman Prasad is very reliable and has a great attitude. Mr. Prasad continues to quickly learn processes, equipment, consistently achieve quality repairs and share technical experience. He is an appreciated and valued new addition to the CMF Team.


EMERYVILLE DIVISION
William Souza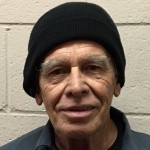 Service Employee
Service Employee William (Bill) Souza handles all coaches returning to the yard nightly by keeping all the fluids topped off and reporting any equipment problems to his supervisor. Mr. Souza has prevented many buses from breaking down on the road.
Lars Magnusson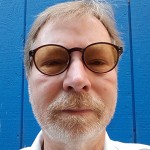 Bus Operator
Operator Lars Magnusson conducts himself in a professional manner and is highly regarded by his passengers. One passenger states, "This driver is safety conscious. He's nice and displays outstanding service to the public. He's a great asset to have on the highway."


RICHMOND DIVISION
Norman Martinsen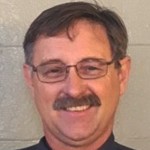 Journey Level Mechanic
Mechanic Norman Martinsen showed great qualities, specifically when working with morning pull out to assist operators at Division 3. He is a team player, capable, reliable, and always willing to take on any job at a moment's notice. Mr. Martinsen's work ethics and responsibilities were a key factor in ensuring Division 3 re-opened successfully.
Tamiko Williams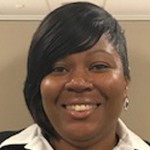 Bus Operator
Division 3 nominates Operator Tamiko Williams as December 2017 Employee of the Month. Operator Williams gives out Great Customer Service daily and cares for her passengers. As a seasoned professional operator since May 2005, Ms. Williams has several commendations on her safe driving skills. Congratulation, Operator Williams!
EAST OAKLAND DIVISION
Brandon Pack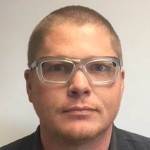 Facilities Mechanic
Mechanic Brandon Pack has shown time and time again his willingness to take on any job to its completion. His knowledge of air compressors has helped in repairing and maintaining them throughout the district. Mr. Pack has also made several suggestions as to extending their overall life span.
Laporscha John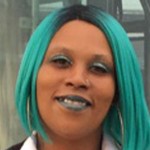 Bus Operator
Operator Laporscha John loves driving the 73 Line. Her friendly personality and accommodating attitude are a perfect fit for the 73 Line and evident in the courtesy extended to passengers. Passengers often describe Ms. John as a very nice operator with great customer service skills. Congratulations, Operator John! The Staff at D4 is proud to nominate you as December 2017 Employee of the Month.
HAYWARD DIVISION
Danica Hodges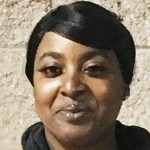 Service Employee
Service Employee Danica Hodges has exhibited great work ethics. Ms. Hodges has a sense of teamwork with emphasis on quality and integrity. She consistently completes all daily tasks, brings a positive attitude to work daily and gets along well with everyone at the Fuel Island/shop, thereby demonstrating her respect for others.




Edwin Portillo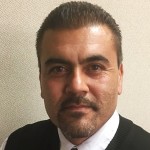 Bus Operator
Operator Edwin Portillo is consistently reliable and committed to providing quality service to our customers. Operator Portillo routinely assists Division 6 when help is needed by providing service to the community in a timely manner. Mr. Portillo has a willing personality and is the ultimate professional. The Division 6 team commends and thanks you. Job well done, Mr. Portillo!