January 2018 Employees of the Month
News Articles
01/01/2018
Happy New Year! It takes a lot of hard work and dedication to keep AC Transit buses on the road and running smoothly. Each month, the District honors the service of those drivers and mechanics who contribute directly to this effort by awarding "Employee of the Month" honors from our Maintenance and Transportation divisions. Our candidates are nominated by supervisors at our Central Maintenance Facility and at each of AC Transit's four bus divisions in Emeryville, East Oakland, Hayward and Richmond. Winners from each of division and one from the Central Maintenance Facility are selected by the Superintendent of the division. Each winner receives a gift certificate to a local restaurant.
We are pleased to announce the nine "Employees of the Month" winners for January 2018.

CENTRAL MAINTENANCE FACILITY
Gerald Fountaine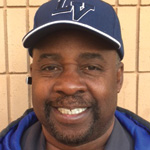 Bus Stop Maintenance Worker
Gerald Fountaine routinely helped manage the daily work assignments for the Pole Crew as Work Relief Foreman. Mr. Fountain entered work orders into the work management system, prioritized the work, and informed Marketing staff about deadlines related to disruption notices. Mr. Fountaine plays a key role in ensuring the Pole Crew's success.


EMERYVILLE DIVISION
Frank Chavarria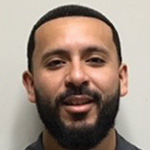 Janitor
Frank Chavarria has been instrumental in improving the appearance and cleanliness of the Emeryville Division. Mr. Chavarria's attention to detail and pride in workmanship has not gone unnoticed by his co-workers, as he has been complimented on several occasions by many team members.
Berton Landry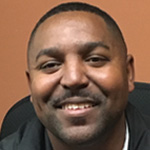 Bus Operator
Operator Berton Landry is very professional and courteous to all his passengers; He goes over and beyond especially to assist the eldery and disabled riders. Passengers often praise Mr. Landry for his patience and kindness, which is a key indicator of his excellent customer service skills and attention to safe driving habits.


RICHMOND DIVISION
Dan Castro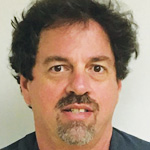 Journey Level Mechanic
Journey Level Mechanic Dan Castro supports all aspects of Division 3 maintenance including repairs on all series of vehicles. He can be counted on to be available to take on any job at a moment's notice. Mr. Castro is an important part of the division's success.
Mark Sherman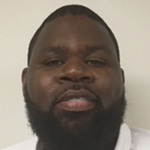 Bus Operator
Operator Mark Sherman is a shining star with his co-workers and the riding public. Since starting his career with AC Transit in May 2000, he has maintained a Great Smile at Divisions 2, 4, 6 and finally Division 3 now. Keep up the good work, Operator Sherman!
EAST OAKLAND DIVISION
Arlington Johnson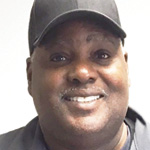 Service Employee
Mr. Johnson always comes to work with a positive attitude. He treats his coworkers with respect and offers his assistance whenever it is needed. Mr. Johnson is flexible in his scope of work and is always willing to do any task.
Shana Shelton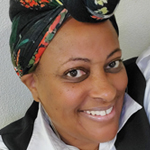 Bus Operator
Operator Shana Shelton has a great personality, clean driving record, and good attendance. Division 4 is proud to nominate Ms. Shelton as Employee of the Month for January 2018.
HAYWARD DIVISION
Manuel Luna
Body Shop Mechanic
Mr. Luna has the respect of his coworkers and has no problem helping others when needed. A positive attitude and a good work ethic have made him one of the "go to" mechanics in the shop.




Gagjeet Singh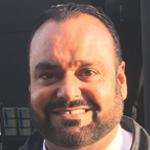 Bus Operator
The Division 6 team is proud to nominate Operator Gagjeet Singh as our Employee of the Month for January 2018. Operator Singh represents exceptional professionalism and care by performing above and beyond his duties. Operator Singh is described by customers as professional, patient, kind, very helpful, and well mannered. Mr. Singh's professionalism and sincerity in performing his duties are greatly appreciated by staff and riders.