February 2018 Employees of the Month
News Articles
01/31/2018
It takes a lot of hard work and dedication to keep AC Transit buses on the road and running smoothly. Each month, the District honors the service of those drivers and mechanics who contribute directly to this effort by awarding "Employee of the Month" honors from our Maintenance and Transportation divisions. Our candidates are nominated by supervisors at our Central Maintenance Facility and at each of AC Transit's four bus divisions in Emeryville, East Oakland, Hayward and Richmond. Winners from each of division and one from the Central Maintenance Facility are selected by the Superintendent of the division. Each winner receives a gift certificate to a local restaurant.
We are pleased to announce the nine "Employees of the Month" winners for February 2018.
CENTRAL MAINTENANCE FACILITY
Juan Franco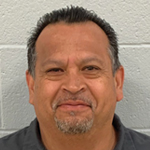 Journey Level Mechanic
Journey Level Mechanic Juan Franco has quickly learned the processes and procedures used for heavy component replacements. With the high demand for unscheduled engine and transmission replacements, his strong work ethic and troubleshooting skills have helped the District put buses back on the street. Maintenance's Central Maintenance Facility (CMF) staff appreciates and thanks Mr. Franco for all his contributions and team efforts.
EMERYVILLE DIVISION
William Rogers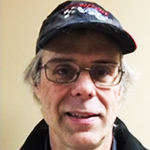 Journey Level Mechanic
Journey Level Mechanic William Rogers is a valuable member of the Division 2 Team. Mr. Rogers willingly shares his experience and knowledge with the team and goes the extra distance to get the job done. He is a great addition to the District and Division 2 Maintenance Team.
Jason Kimoto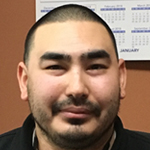 Bus Operator
Bus Operator Jason Kimoto makes a concerted effort to be the best operator possible and often requests performance feedback. Operator Kimoto has high performance goals for his current and future career aspirations. Mr. Kimoto is truly an asset to the District.
RICHMOND DIVISION
Richard Hobdy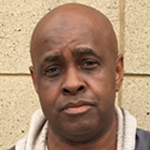 Lead Service Employee
Lead Service Employee Richard Hobdy is a diligent and helpful veteran employee that leads by example. Mr. Hobdy runs the Fuel Island flawlessly and readily helps in any situation. He plays a crucial role as a model employee and D3 Fuel Island's lead person.
Juan Molina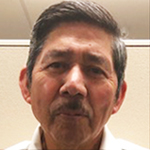 Bus Operator
Senior Operator Juan Molina of 22 years is an exceptional employee that gets the job done daily. Mr. Molina has experience working at Divisions 2, 4, 6 and currently Division 3. Way to go, Operator Juan!
EAST OAKLAND DIVISION
Anthony Le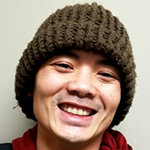 Journey Level Mechanic
Anthony Le has great work habits. Mr. Le works wherever the need is: via shuttling coaches, wheel bearing campaigns on Van Hools, helping out on the fuel island or just working on the floor. Anthony is a great addition to the late shift.
Robert Coleman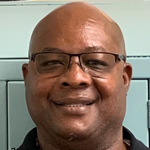 Chief Relief Dispatcher
Chief Relief Dispatcher Robert Coleman displays true team leadership with his willingness to learn, take on new challenges, and offer support to co-workers. He maintains a positive attitude even under extreme pressure and a friendly attitude. Mr. Coleman is pleasant, highly dependable, and just an all-around dedicated team player.
HAYWARD DIVISION
Phil Salaices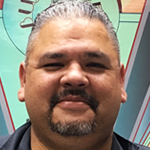 Mechanic
Mechanic Phil Salaices is one of Division 6 Hayward Garage's Lead Mechanics. He has excellent work habits and demonstrates a positive attitude toward work responsibilities and co-workers. Mr. Salaices always treats co-workers with tact, respect, and courtesy. Mechanic Salaices strives to complete work assignments in a timely manner to provide safe and reliable vehicles for our community.
Maurice Jackson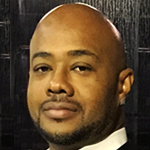 Bus Operator
Operator Maurice Jackson demonstrated a positive attitude and work ethic by volunteering to transport several passengers from the Fremont Bart Station. The passengers had been waiting at the bus stop for over an hour due to major holiday traffic delaying A C Transit schedules. Service Supervision and the Division 6 Staff acknowledge and commend Mr. Jackson for a job well done!