March 2018 Employees of the Month
News Articles
03/01/2018
It takes a lot of hard work and dedication to keep AC Transit buses on the road and running smoothly. Each month, the District honors the service of those drivers and mechanics who contribute directly to this effort by awarding "Employee of the Month" honors from our Maintenance and Transportation divisions. Our candidates are nominated by supervisors at our Central Maintenance Facility and at each of AC Transit's four bus divisions in Emeryville, East Oakland, Hayward and Richmond. Winners from each of division and one from the Central Maintenance Facility are selected by the Superintendent of the division. Each winner receives a gift certificate to a local restaurant.
We are pleased to announce the nine "Employees of the Month" winners for March 2018.
CENTRAL MAINTENANCE FACILITY
Sum Lam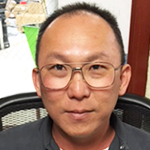 Mechanic
Mechanic Sum Lam is recognized for his enthusiasm and dedication to putting out the best products possible in the Transmission Building Department. Mr. Lam is a top mechanic and trainer that takes pride in his ability to help others become great tranny builders. Mechanic Lam is a great co-worker, skilled mechanic, and role model that demonstrates excellence daily.
EMERYVILLE DIVISION
Francois Pohan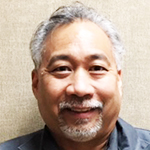 Senior Body Mechanic
Senior Body Mechanic Francois Pohan has been working very well at the Division 2 Body Shop. Mr. Francois' knowledge of bodywork helps keep the fleet nice-looking for passengers and the District. Mechanic Francois is a great asset for the D2 Body Shop team and District.
Deborah Jackson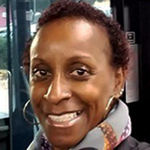 Bus Operator
Operator Deborah Jackson is one of Division 2's most exceptional operators. Ms. Jackson maintains a positive attitude and team player attitude by volunteering to help when needed. Operator Jackson also focuses on safety and encourages others to be courteous and professional. Division 2 appreciates Ms. Jackson's hard work and dedication!
RICHMOND DIVISION
Christopher Goins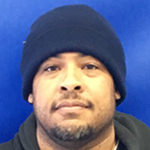 Mechanic
Mechanic Christopher Goins is a team player with a positive attitude. Mr. Goins is always available when asked to complete any task and maintains great working relationships with co-workers. Mechanic Goins was also a great contributor to the reopening of D3. Well done and congratulations, Mr. Goins.
Sandra Williams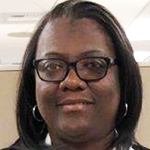 Bus Operator
Veteran Operator Sandra Williams is a team player with great customer service skills and 19 years of experience in transportation. Congratulations, Operator Williams!
EAST OAKLAND DIVISION
Javier Paez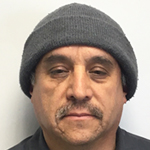 Mechanic
Javier Paez is a self-starter that welcomes a challenge. He expresses great enthusiasm for learning/growing professionally and shows great dedication by working hard. Mechanic Paez volunteers for overtime to assist the District and as an opportunity to gain more knowledge. Thank you for your hard work and dedication, Mr. Paez!
Paul Boakai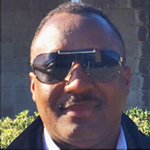 Bus operator
Paul Boakai has a positive attitude, great customer service skills and great relationships with fellow co-workers/passengers. Operator Boakai is always available upon request and volunteers to assist when needed as a team player. Mr. Boakai is a role model that leads by example. Congratulations, Mr. Boakai.
HAYWARD DIVISION
Felicia Harris
Senior Clerk
Senior Clerk Felicia Harris completes tasks in a timely manner and always comes to work with a positive attitude. Ms. Harris also willingly helps anyone that steps through her door and goes above and beyond to do so. Division 6 Maintenance appreciates having a reliable team member that can get the job done.
Wallace Roberts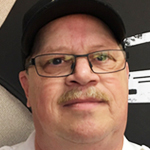 Bus Operator
Operator Wallace Roberts was on deadhead from Hayward BART to Division 6 (D6) at the end of his shift. D6 received a call from BART Police about a disabled customer, stranded at Bay Fair BART and trying to get to Hesperian & A Street in Hayward. Operator Roberts gladly agreed to pick up the passenger when asked to volunteer for the transport. Service Supervision and D6 Management salute Mr. Roberts for displaying outstanding customer service!
OPERATIONS CONTROL CENTER-SUPERVISION
Chris Sandifer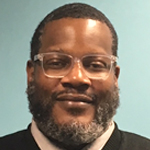 OCC Controller
Chris Sandifer approaches his work day with a positive/can-do attitude. As an Operations Control Center (OCC) Controller, he does everything possible to support the operators in a very professional manner.