April 2018 Employees of the Month
News Articles
03/31/2018
It takes a lot of hard work and dedication to keep AC Transit buses on the road and running smoothly. Each month, the District honors the service of those drivers and mechanics who contribute directly to this effort by awarding "Employee of the Month" honors from our Maintenance and Transportation divisions. Our candidates are nominated by supervisors at our Central Maintenance Facility and at each of AC Transit's four bus divisions in Emeryville, East Oakland, Hayward and Richmond. Winners from each of division and one from the Central Maintenance Facility are selected by the Superintendent of the division. Each winner receives a gift certificate to a local restaurant.
We are pleased to announce the nine "Employees of the Month" winners for April 2018.
CENTRAL MAINTENANCE FACILITY
Ryan Benea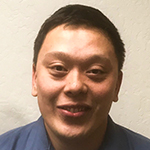 Parts Clerk
Parts Clerk Ryan Benea is a team player with a strong work ethic. Mr. Benea has chain management expertise and a great team player rapport, which greatly enhances department productivity and department morale. He is an exceptional and very welcome addition to the CMF and District Family.
EMERYVILLE DIVISION
Lucas McClaflin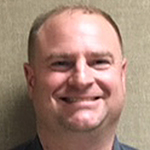 Mechanic
Mechanic Lucas McClaflin is a great mechanic that gets along well with co-workers and goes over and beyond to complete jobs. Mr. McClaflin creates a positive work environment with a positive attitude and steps forward for difficult tasks. Mr. McClaflin is an asset to the District and a welcome addition to the D2 Maintenance Team.
Anthony Mosley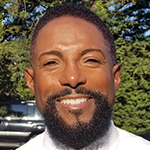 Bus Operator
Operator Anthony Mosley exudes professionalism. Mr. Mosley is courteous, has a great work ethic and positive demeanor. He always represents the District in a positive light.



RICHMOND DIVISION


Sixto Rivera
Service Employee
Sixto Rivera is an honest, hard-working and reliable employee with leadership qualities. He volunteers for jobs at the Fuel Island when other employees are absent, assists co-workers and offers to provide training if needed. Mr. Rivera is a District asset and role model that leads by example.
Antonio Ramirez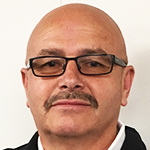 Bus Operator
Operator Ramirez is always positive, cheerful, and smiling around the Division. He represents the District in a professional manner and has great passenger interactions. Division 3 appreciates his service and willingness to go the extra mile.
EAST OAKLAND DIVISION
Henry Young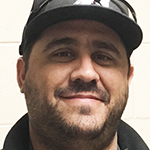 Journey Level Mechanic
Journey Level Mechanic Henry Young is a valuable member of the Division 4 Maintenance Crew and an integral part of the department's success. Mechanic Young converted his prior automotive technician experience/skillset to fit the demands of a heavy duty coach mechanic. His skills, attention to detail and "can do" attitude are greatly appreciated by his supervisors and co-workers.
Jan Runnells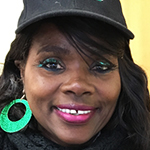 Bus Operator
Operator Jan Runnells takes great pride in keeping passengers safe. Ms. Runnells ensures seniors have plenty of time to pay fare and sit-down before moving the bus and frequently receives passenger commendations. Congratulations and job well done, Ms. Runnells!
HAYWARD DIVISION
Alvin Tan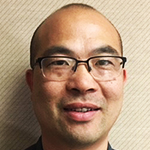 Mechanic
Mechanic Alvin Tan is a great role model and team leader. He encourages co-workers to take the initiative by working on projects to reduce road calls and promoting maintenance campaigns. Mr. Tan also performs well as a mechanic and Relief Working Foreman, which is largely due to self-motivation, skill and a team mentality. Well done and congratulations, Mr. Tan!
Manual Tan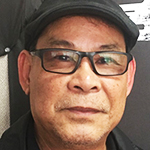 Bus Operator
Manual Tan is a reliable and courteous operator with fifteen years of safe driving experience. Operator Tan is both helpful to his customers, co-workers, and overall AC Transit. Congratulations, Mr. Tan!
OPERATIONS CONTROL CENTER-SUPERVISION
Roger Cottle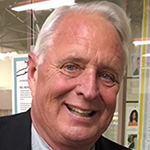 Transportation Supervisor
Transportation Supervisor Roger Cottle has been with the District for 40+ years. He continually uses historical knowledge and positive engagement to help operators and fellow supervisors be the very best they can be. Everyday Mr. Cottle comes to work energized and ready to make the District a better and happier place.