May 2018 Employees of the Month
News Articles
05/02/2018
It takes a lot of hard work and dedication to keep AC Transit buses on the road and running smoothly. Each month, the District honors the service of those drivers and mechanics who contribute directly to this effort by awarding "Employee of the Month" honors from our Maintenance and Transportation divisions. Our candidates are nominated by supervisors at our Central Maintenance Facility and at each of AC Transit's four bus divisions in Emeryville, East Oakland, Hayward and Richmond. Winners from each of division and one from the Central Maintenance Facility are selected by the Superintendent of the division. Each winner receives a gift certificate to a local restaurant.
We are pleased to announce the nine "Employees of the Month" winners for May 2018.
CENTRAL MAINTENANCE FACILITY
Paul Miller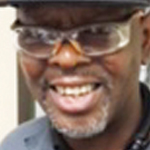 Journey Mechanic/ Transmission Shop
Mechanic Paul Miller has continuously grown more skilled and knowledgeable in the Transmission Building Department. Mr. Miller is dedicated to building quality transmissions and encouraging a joyous and easy going work attitude. He is also a member of the CMF Safety Committee, which works to ensure the District has a safe work environment. Well done and Congratulations, Mr. Miller!
EMERYVILLE DIVISION
David Gonzalez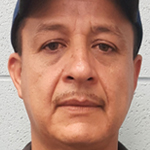 Service Worker
David Gonzalez is an exemplary employee who demonstrates a tremendous work ethic every day without exception. Mr. Gonzalez leads by example with his strong customer service skills, positive attitude, and winning approach. He is very knowledgeable in his area of responsibility, a consummate team player that focuses on teaching new employees and building strong relationships based on consistency, honesty, and integrity.
Anisha Keel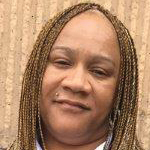 Extra Qualified (EQ) Dispatcher
Anisha Keel has become an exceptional Extra Qualified (EQ) Dispatcher since beginning in September 15, 2016. Management has been impressed by Ms. Keel's work ethics, interactions with customers/bus operators and office staff, training abilities, attention to detail and teamwork. As a former Operator for nearly 18 years, her rapport with Operators is also exemplary and essential when trying to fill runs. Division 2 is pleased and honored to nominate Ms. Keel as Employee of the Month.
RICHMOND DIVISION

Don Lemons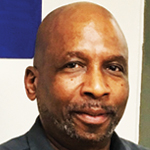 Senior Body Mechanic
Senior Body Mechanic Don Lemons is a reliable and experienced mechanic that works well with co-workers and on all series of vehicles. Mr. Lemons also has a great attitude and teamwork mentality – he will tackle any job at a moment's notice..
Chrystal Patterson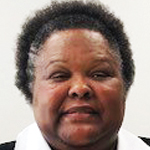 Bus Operator
Operator Chrystal Patterson has demonstrated great professionalism, customer service and driving skills for 19 years. It is no wonder why Ms. Patterson is known as "Sweet Mama" at all the Divisions. Congratulations, Ms. Patterson!
EAST OAKLAND DIVISION
Jacob Takahashi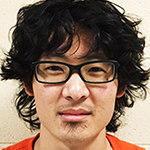 Service Employee
Jacob Takahashi has taken on his new role as Service Island Lead very well. He can be counted on to arrive for duty, fuel and clean the D4 fleet every night and accept additional tasks when asked. Mr. Jacob (Jake) Takahashi is a great asset to the Division 4 Team and District!
Dwayne Cook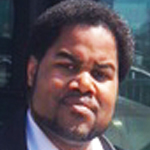 Bus Operator
Operator Dwayne Cook is upbeat, professional, and shows interest in moving up in the company. Mr. Cook looks good in his uniform and always has a smile on his face or a joke to tell. In addition, Operator Cook mentors newer operators with issues and responds to their inquiries. He was one of the operators that drove the MCI demo and took true pride in that opportunity.
HAYWARD DIVISION
Kyin Kyu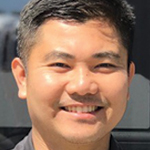 Mechanic
Mechanic Kyin Kyu is considered one of the "Go To" guys at Division 6 Hayward Garage. He has a positive attitude, excellent work habits and always completes assignments in a timely manner. Mechanic Kyu is always eager to gain knowledge of our evolving industry and demonstrates his ability to transfer that knowledge to his co-workers. Mr. Kyu is definitely an asset to AC Transit.
Leearnest Jones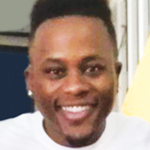 Bus Operator
Congratulations, Operator Leearnest Jones. Thank you for your professional and positive attitude as you develop and nurture great relationships with our passengers and co-workers. You help make our service a great team effort. Thank you!