June 2018 Employees of the Month
News Articles
05/30/2018
It takes a lot of hard work and dedication to keep AC Transit buses on the road and running smoothly. Each month, the District honors the service of those drivers and mechanics who contribute directly to this effort by awarding "Employee of the Month" honors from our Maintenance and Transportation divisions. Our candidates are nominated by supervisors at our Central Maintenance Facility and at each of AC Transit's four bus divisions in Emeryville, East Oakland, Hayward and Richmond. Winners from each of division and one from the Central Maintenance Facility are selected by the Superintendent of the division. Each winner receives a gift certificate to a local restaurant.
We are pleased to announce the nine "Employees of the Month" winners for June 2018.
CENTRAL MAINTENANCE FACILITY
Anthony Lennear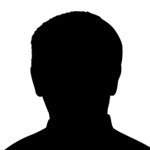 Senior Electronics Technician
Senior Electronics Technician Anthony Lennear is being recognized for showing enthusiasm, extra effort, and great work pride. Since taking a Division 3 assignment, he has expanded his skill set both technically and professionally. Congratulations and well done, sir!
EMERYVILLE DIVISION
Marlon Ceron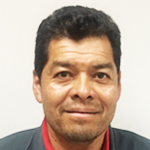 Mechanic
Mechanic Marlon Ceron's experience and knowledge is an asset to the Division 2 Maintenance Team and District. Mr. Ceron willingly shares his expertise with new employees or fellow co-workers and teaches with patience. He is a tremendous team player and leader.
William Lopez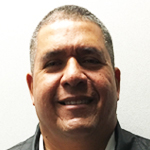 Bus Operator
Operator William Lopez is frequently celebrated by passengers and co-workers due to his great attitude and on time performance. He is well known for handling stressful situations with ease as an operator or shop steward and working additional assignments when needed. Mr. Lopez is an asset to the Division 2 Transportation Team and the District.
RICHMOND DIVISION

Floyd Broach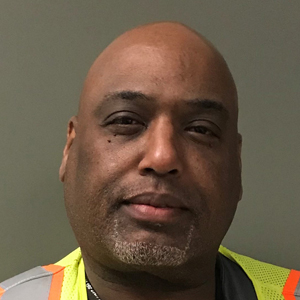 Bus Stop Maintenance Worker
Floyd Broach has a positive attitude and great working relationships with fellow co-workers and management. He is always available when asked to complete or assist with any task. Mr. Broach is an asset to our Division 3 Maintenance team and the District.
Jim Lau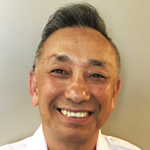 Bus Operator
It is with great honor that Division 3 nominates Jim Lau as Employee of the Month! Mr. Lau is a safe, reliable and customer oriented employee. He is always willing to help assist staff to ensure bus service goes out. Congratulations, Mr. Lau!
EAST OAKLAND DIVISION
Jess Vasquez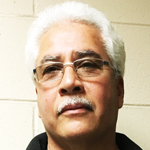 Body Shop Mechanic
Jess Vasquez is an innovative and passionate mechanic. He has shown innovation in fabricating and generating new ideas for various jobs or projects. Mr. Vasquez is an asset to our Division 4 team and the District.
Luciano Lopez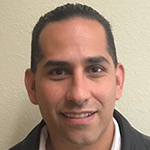 Bus Operator
Operator Luciano Lopez takes great pride in being an operator with a safe driving record. Since becoming an employee three years ago, he has kept passengers safe and viewed the five (5) years of safe driving award as a personal goal. Mr. Lopez is an operator that teaches by example.
HAYWARD DIVISION
Jesse Alvarez
Mechanic
Mechanic Jesse Alvarez is a valuable asset to the D6 Maintenance Team. He assists peers to help improve the team and takes on new assignments willingly. Mr. Alvarez is a selfless team leader/player that performs well and treats everyone with respect.
Vanessa Gilbert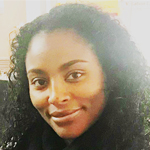 Bus Operator and EQ Clerk/Timekeeper
Operator and EQ Clerk/Timekeeper Vanessa Gilbert is a team player. Ms. Gilbert makes time to assist other drivers or co-workers and performs assigned position tasks well. She is a leader by example and a deserving nominee.