July 2018 Employees of the Month
News Articles
07/01/2018
It takes a lot of hard work and dedication to keep AC Transit buses on the road and running smoothly. Each month, the District honors the service of those drivers and mechanics who contribute directly to this effort by awarding "Employee of the Month" honors from our Supervision, Maintenance and Transportation divisions. Our candidates are nominated by supervisors at our Central Maintenance Facility and at each of AC Transit's four bus divisions in Emeryville, East Oakland, Hayward and Richmond. Winners from each of division and one from the Central Maintenance Facility are selected by the Superintendent of the division. Each winner receives a gift certificate to a local restaurant.
We are pleased to announce the "Employee of the Month" winners for July 2018.
SUPERVISION
Ricky Price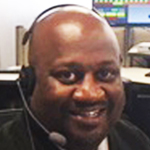 Transportation Supervisor
Ricky Price exemplifies how supervisors should treat bus operators. He is calm, patient, informative, and most importantly always professional when assisting operators over the radio. Supervisor Price has a positive and excellent can-do attitude.
CENTRAL MAINTENANCE FACILITY
Gary Turner
Senior Body Mechanic
Gary Turner is a great asset to the CMF body shop and extremely helpful to the group. Mr. Turner works hard to fill-in as the shop lead and assists with completing work orders or helping complete frame repair projects. He is a talented team player and a very knowledgeable mechanic.
EMERYVILLE DIVISION

Ricardo Torres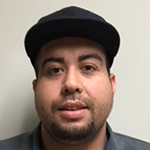 Journeyman Mechanic
Ricardo Torres is a key member of AC Transit's Division 2 (D2) Maintenance team. He is a knowledgeable mechanic that provides excellent workmanship, and performs beyond expectation as a team player. Mr. Torres is a perfect example of what makes D2 Maintenance a great team.
Greg Herrin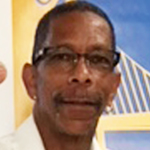 Bus Operator
Greg Herrin is a veteran operator who displays the competence and skillset of a valuable professional. Thank you, Greg!
RICHMOND DIVISION
Mary Barnes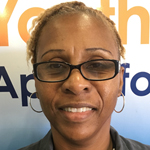 Service Employee
Mary Barnes is an exemplary employee with a great work ethic. Ms. Barnes leads by example with her strong customer service skills, and knowledge about both the clean bus program and service island routine. Ms. Barnes is an asset to Division 3 Maintenance and AC Transit overall.

Larna Earl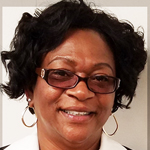 Bus Operator
Operator Larna Earl has demonstrated great customer service skills while working at Divisions 2, 6 and now 3 over a period of 18 years. Ms. Earl is very passionate about providing and offering great assistance to all passengers, especially the elderly. Great job!!
EAST OAKLAND DIVISION
Victor Mora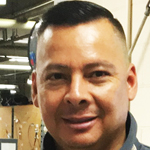 Journey Mechanic
Victor Mora is a dependable mechanic that assists fellow co-workers and completes individual tasks. Mr. Mora is reliable and always willing to provide assistance with diagnosing or repairing various electrical/mechanical issues. He is an outstanding team player, mechanic and person.
Harry Haywood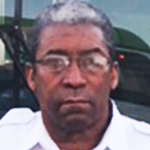 Bus Operator
Operator Harry Haywood takes pride in his work by keeping his passengers safe, maintaining positive work/co-worker relationships, and a professional appearance. Mr. Haywood also volunteers by assisting whenever extra work is available. Division 4 staff is proud to nominate Operator Haywood as Employee of the Month for July 2018.
HAYWARD DIVISION
Shubo Liu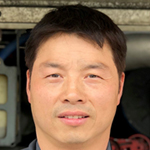 Mechanic
Hayward Mechanic Shubo Liu always comes to work with a positive attitude and never hesitates to accept new challenges. Mr. Liu takes the initiative by studying service manuals to guarantee a high quality of individual and District work. He is a huge asset to the Division 6 Maintenance Team and a District employee of 4 years.
Ruthie Mitchell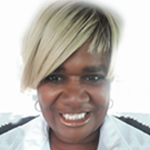 Bus Operator
Ruthie Mitchell is all about business from her stylish hair, pressed uniform, down to her shined boots. Operator Mitchell presents herself as a safety conscious, strictly by the book, "Professional Bus Operator." Ms. Ruthie arrives every workday, ready, willing and able to work overtime when the District needs additional assistance!