August 2018 Employees of the Month
News Articles
08/01/2018
It takes a lot of hard work and dedication to keep AC Transit buses on the road and running smoothly. Each month, the District honors the service of those drivers and mechanics who contribute directly to this effort by awarding "Employee of the Month" honors from our Supervision, Maintenance and Transportation divisions. Our candidates are nominated by supervisors at our Central Maintenance Facility and at each of AC Transit's four bus divisions in Emeryville, East Oakland, Hayward and Richmond. Winners from each of division and one from the Central Maintenance Facility are selected by the Superintendent of the division. Each winner receives a gift certificate to a local restaurant.
We are pleased to announce the "Employee of the Month" winners for August 2018.
SUPERVISON
Gary Grant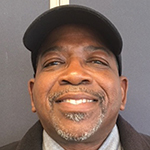 Transportation Supervisor
Whether in the field or in the Operations Control Center, veteran Supervisor Gary Grant does everything possible to help Operators and Supervisors. Mr. Grant takes his time to understand each call fully, so that he can assist in finding workable solutions.
CENTRAL MAINTENANCE FACILITY
Chung Sin
Upholster
Upholster Chung Sin provides outstanding customer service by assisting with special projects, filling-in for other upholsterers as needed, and setting up the new Division 3 upholstery shop. Thank you for all your efforts!
EMERYVILLE DIVISION

Ashneel Dass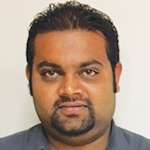 Apprentice Mechanic
Mechanic Ashneel Dass works at a peak level in every job given to him. Mr. Dass takes pride in his individual work and the Maintenance team's efforts by volunteering to assist co-workers. He is greatly appreciated for his quality of work, team efforts and overall performance.
Donovin Randolph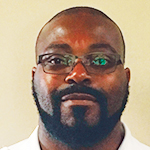 Bus Operator
Operator Donovin Randolph conducts himself in a professional manner by maintaining a positive demeanor. Mr. Randolph is a man of few words, but his actions reveal a great work ethic.
RICHMOND DIVISION
Lamont Thorton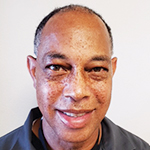 Journey Mechanic
Journey Mechanic Lamont Thorton demonstrates a tremendous work ethic daily. Mr. Thorton leads by example with his skills, positive attitude and winning approach. He is knowledgeable in areas of responsibility, and a good lead player that focuses on learning new things. Mr. Thorton enjoys taking classes to enhance his knowledge and the team's knowledge, by educating co-workers. He is an asset to Division 3 and AC Transit.

Jamal Williams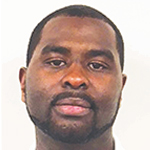 Bus Operator
Operator Jamal Williams is an asset to the Division 3 Transportation team. Mr. Williams has great customer service skills and great relationships with his passengers and fellow co-workers. He is a dependable employee that gets the job done!
EAST OAKLAND DIVISION
Melanie Wright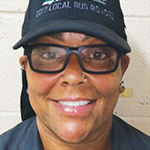 Mechanic
Melanie Wright has great work habits. Ms. Wright works where ever needed during her shift by shuttling coaches, changing the crank case breather and completing driver write-ups. She is a true team player and an asset to the Division 4 Maintenance team.
Thomas Russell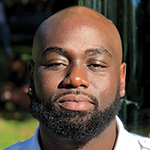 Bus Operator
Operator Thomas Russell is a proud District employee with over two years of excellent service and a discipline free record. Mr. Russell shows up every workday with an optimistic attitude and hard-working mindset. He is a valued asset to the Division 4 Transportation team and District.
HAYWARD DIVISION
Lonnie Foreman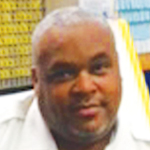 Bus Operator
Operator Lonnie Foreman has great customer service skills. Mr. Foreman's professionalism and joyful attitude promote positive relationships with his peers and passengers. His smile and laughter create win-win situations! Thank you and congratulations, Operator Foreman. Division 6 Transportation staff appreciates you!
Demetrius Wright
Mechanic
Mechanic Demetrius Wright is a productive and positive employee who accepts new challenges and opportunities to learn. Mechanic Wright is currently one of the Lead Mechanics at Division 6 that runs the maintenance shop from time to time. He is truly a valued Division 6 team player and an asset to the District.