September 2018 Employees of the Month
News Articles
09/01/2018
It takes a lot of hard work and dedication to keep AC Transit buses on the road and running smoothly. Each month, the District honors the service of those drivers and mechanics who contribute directly to this effort by awarding "Employee of the Month" honors from our Supervision, Maintenance and Transportation divisions. Our candidates are nominated by supervisors at our Central Maintenance Facility and at each of AC Transit's four bus divisions in Emeryville, East Oakland, Hayward and Richmond. Winners from each of division and one from the Central Maintenance Facility are selected by the Superintendent of the division. Each winner receives a gift certificate to a local restaurant.
We are pleased to announce the "Employee of the Month" winners for September 2018.
SUPERVISON
Riando Wright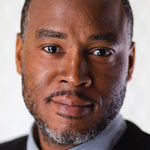 Transportation Supervisor
Riando Wright is a role model and team player. Mr. Wright shares his vast knowledge of Supervision with co-workers and always maintains a calm and kind demeanor towards operators and coworkers. Supervisor Wright's professionalism, impeccable customer service skills, and easy laugh boost department morale and productivity.
CENTRAL MAINTENANCE FACILITY
Steven Boesch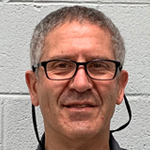 Machinist
Steven Boesch is being recognized for his continuous growth in the Machine Shop. Mr. Boesch has excellent work habits, a great attitude, and works well with co-workers and Supervisors. Mr. Boesch is a role model by example and an asset to the District.
EMERYVILLE DIVISION
Kenneth Bradley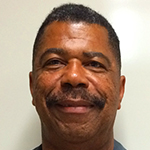 Senior Body Mechanic
Kenneth Bradley makes an extra effort to ensure District coaches look their very best for the public. Mr. Bradley's dedication to his craft and excellence is apparent in every coach he repairs. Division 2 is proud to select Kenneth Bradley as Employee of the Month.
Mandeep Singh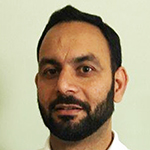 Bus Operator
Division 2 is honored to select Mandeep Singh as Employee of the Month. Operator Singh is an exemplary operator with an excellent attendance and safety record. He is an asset to the District and a role model.
RICHMOND DIVISION
Samuel Jimenez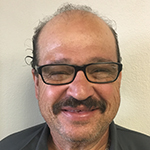 Service Employee
Samuel Jimenez is an exemplary employee who demonstrates a tremendous work ethic every day without exception. Mr. Jimenez volunteers for all jobs, enjoys assisting co-workers, and maintains a positive attitude. Samuel Jimenez is a knowledgeable employee, team player and a role model.

Katherine Griffin
Bus Operator
Division 6 is proud to announce Operator Katherine Griffin as Employee of the Month! Miss Griffin maintains a smile, positive attitude and willingness to assist on any project. She is a true pleasure to work with and an asset to the District. Miss Griffin, congratulations on a job well done!
EAST OAKLAND DIVISION
Aman Prasad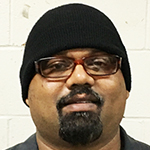 Mechanic
Aman Prasad is a valuable addition to the Division 4 Maintenance team. Mechanic Prasad is routinely assigned to diagnose and repair some of the District's most challenging coaches. The accuracy and thoroughness he demonstrates supports the District's mission to keep safe and reliable buses on the road. Mr. Prasad is a valuable asset to Division 4 and the District.
Tamika Seals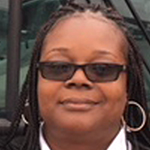 Bus Operator
Operator Tamika Seals is a valued asset to the Division 4 Transportation team. She maintains a team player mentality and a positive attitude towards passengers and co-workers daily. The Division Staff is proud to nominate Operator Seals for Employee of the Month.
HAYWARD DIVISION
Don Righter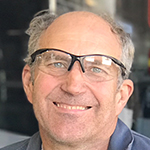 Mechanic
Mechanic Don Righter has been a valued employee for 33 years. He always comes to work with a positive attitude and never hesitates to take on new challenges. Mr. Righter takes the initiative to revive buses that need an energy boost and never leaves a task unfinished. Mechanic Righter is definitely a great part of the Division 6 Hayward Maintenance Team.
LaTina Ellis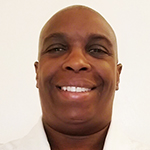 Bus Operator
LaTina Ellis is a skillful and professional operator that fosters positive communications with passengers. Operator Ellis' personable business approach to communicating assists her with resolving customer concerns and developing loyal bus commuters. Congratulations and thank you, Ms. Ellis!