October Employees of the Month
News Articles
10/01/2018
It takes a lot of hard work and dedication to keep AC Transit buses on the road and running smoothly. Each month, the District honors the service of those drivers and mechanics who contribute directly to this effort by awarding "Employee of the Month" honors from our Supervision, Maintenance and Transportation divisions. Our candidates are nominated by supervisors at our Central Maintenance Facility and at each of AC Transit's four bus divisions in Emeryville, East Oakland, Hayward and Richmond. Winners from each of division and one from the Central Maintenance Facility are selected by the Superintendent of the division. Each winner receives a gift certificate to a local restaurant.
We are pleased to announce the "Employee of the Month" winners for October 2018.
SUPERVISON
Quanta Bolds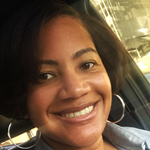 Transportation Supervisor
Supervisor Quanta Bolds is an exceptional Leader. Ms. Bolds has really grasped and set the standard for Origami Accident/Incident report writing. Her can-do attitude and willingness to help the agency, department, and customers truly exemplifies what being a Leader at AC Transit is.
CENTRAL MAINTENANCE FACILITY
Robert Aguirre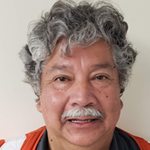 Bus Stop Maintenance Worker
Robert Aguirre is a valued employee and a team player. Mr. Aguirre welcomed the heavy Fall 2018 Sign-up workload with enthusiasm and made an extra effort to complete bus stop changes before the implementation date. In addition, he supported the change of the work order software from Fulcrum to Work Log and provided the IT department with positive feedback for making improvements. Congratulations and job well done, Mr. Aguirre.
EMERYVILLE DIVISION
Jeff Ksenzulak
Senior Body Mechanic
Mechanic Jeff Ksenzulak is a very dedicated and hard-working employee. Mr. Ksenzulak is truly immersed in his bodywork from start to finish. He can be relied upon to complete jobs in a timely, tidy and safety-wise manner. Division 2 Maintenance greatly values and appreciates Mr. Ksenzulak's contributions and great work ethic. Congratulations, Mr. Ksenzulak!
April Horton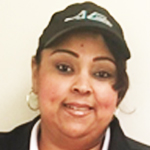 Bus Operator
April Horton is an ideal employee. Ms. Horton is prompt, personable, ambitious and grateful to be employed by AC Transit. She is always laughing with fellow employees and often communicates with management for District updates and advancement opportunities. Ms. Horton is an asset to the Division 2 team and the District.
RICHMOND DIVISION
Michael Siverson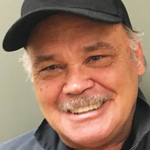 Journey Level Mechanic
Michael Siverson is an asset to the Division 3 Maintenance Team. Mr. Siverson diligently completes tasks and never shies away from taking on new tasks or assisting others as needed. Mechanic Siverson's phenomenal work-output increases productivity and his positive attitude and smile encourage teamwork. Congratulations and job well done, Mr. Siverson!
Tyron Wilson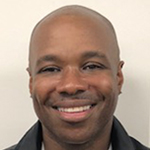 Bus Operator
Operator Tyron Wilson, also known as TY, has great customer service skills, a great personality and smile. He has been a permanent fixture at AC Transit since May 2000, where he has worked at Divisions Two, Four and currently Three. Great job, Mr. Wilson!
EAST OAKLAND DIVISION
Ingrid Cardona
Service Employee
Ingrid Cardona has worked on the Fuel Island since 2015 and has performed extremely well. Ms. Cardona shows up to work on time and completes her duties as assigned. In an effort to expand her working knowledge of AC Transit, Ms. Cardona has applied and passed the recruitment process to become an Extra Qualified Clerk. In this position, Ms. Cardona has continued to excel at her duties and strive each day to gather more knowledge as a continuing student/employee of AC Transit. Ms. Cardona, thanks for your hard work and dedication!
David Brown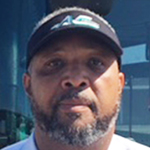 Bus Operator
Operator David Brown demonstrates productivity and teamwork by providing excellent customer service to passengers and the Division 4 team. Mr. Brown maintains a friendly and willing personality when assisting customers and the District to cover open routes or assist co-workers. He is a true team player. The Staff at Division Four is proud to nominate Operator Brown for Employee of the Month.
HAYWARD DIVISION
Jay Booker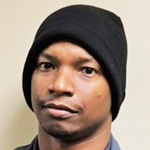 Mechanic
Night Shift Leader and Mechanic Jay Booker always comes to work with a positive attitude and great work ethic. Mr. Booker does a great job of treating his peers with respect and ensuring the District has safe and reliable equipment for morning routes. He is a valued employee and an asset to the District.
Alejandro Canady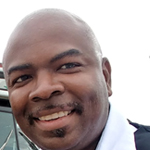 Bus Operator
Alejandro Canady has a warm and welcoming customer service attitude that responds well to unconventional and ordinary circumstances. His customer service skills and charisma are responsible for building great relationships with peers and passengers. Mr. Canady is also a team player that willingly volunteers when asked to pick-up and transport customers safely to their destinations. Division Six congratulates Operator Alejandro for his professional operation skills and his positive work ethics.