November Employees of the Month
News Articles
10/31/2018
It takes a lot of hard work and dedication to keep AC Transit buses on the road and running smoothly. Each month, the District honors the service of those drivers and mechanics who contribute directly to this effort by awarding "Employee of the Month" honors from our Supervision, Maintenance and Transportation divisions. Our candidates are nominated by supervisors at our Central Maintenance Facility and at each of AC Transit's four bus divisions in Emeryville, East Oakland, Hayward and Richmond. Winners from each of division and one from the Central Maintenance Facility are selected by the Superintendent of the division. Each winner receives a gift certificate to a local restaurant.
We are pleased to announce the "Employee of the Month" winners for November 2018.
SUPERVISON
Aaron Davis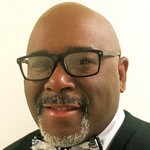 Transportation Supervisor
Aaron Davis is a shining District example of a Professional Transportation Supervisor. He is always sharply dressed, prompt and extremely helpful.
CENTRAL MAINTENANCE FACILITY
Chris Nusom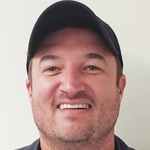 Facilities Mechanic
Chris Nusom has a positive can-do attitude and work ethic. He supports operations daily and assists with special projects, such as remodeling office spaces. The Division 6 Maintenance Team commends Mr. Nusom for his enthusiastic attitude and commitment to creating quality work.
EMERYVILLE DIVISION
Tarold Miller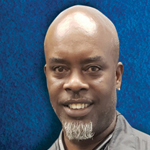 Service Employee
Tarold Miller is a reliable employee and great role model. Mr. Miller increases department productivity by unselfishly assisting co-workers, timely completing tasks, and taking the initiative to act whether directed or not. His work ethic inspires teamwork and department efficiency.
Trisha Gentry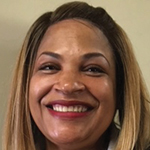 Bus Operator
Ms. Gentry is a spunky and charismatic operator who does not hesitate to help the District fulfill its schedule daily. Division 2 appreciates her ambition.
RICHMOND DIVISION
Jose Guillen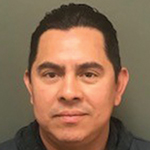 Upholsterer
Jose Guillen is a self-starter who tackles problems without hesitation. As an upholsterer, Mr. Guillen proactively inspects the fleet to determine ways to keep the interior seats in immaculate condition. He always goes the extra mile to get coaches back into service and to assist colleagues. Division 3 commends Mr. Guillen for being an outstanding team player and an asset to the District.
Darrell Brown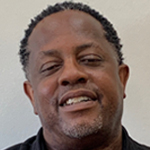 Bus Operator
Senior Operator Darrell Brown has provided eighteen years of great customer service to passengers and co-workers. Division 3 frequently calls Mr. Brown to do additional routes or runs, which he often accepts. He is a team player and an asset to the District. Congratulations, Team Player!
EAST OAKLAND DIVISION
Daniel Flores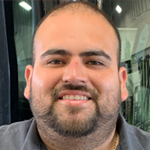 Service Employee
Daniel Flores is an exceptional Weekend Service Lead and Service Employee. He ensures all buses are fueled and cleaned properly, assists others when needed, and efficiently completes assignments. Mr. Flores is a hardworking and dedicated employee worthy of recognition. Congratulations, Mr. Flores!
Allen King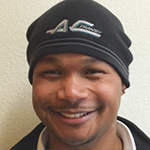 Bus Operator
Operator Allen King has a great work ethic, positive attitude, and smile. Mr. King maintains an excellent driving record and enjoys providing excellent service to passengers.
HAYWARD DIVISION
Eduardo Sanchez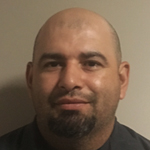 Facility Maintenance Mechanic
Mechanic Eddie Sanchez has been a great addition to the Maintenance Division 6 Team. He most recently exceeded expectations by covering two positions, while also helping to build offices at the Central Maintenance Facility (CMF). Mr. Sanchez is a true team player and an asset to the District.
Phansaveng Damrong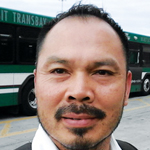 Bus Operator
Phansaveng Damrong has a great work ethic and a positive attitude. He focuses on safety and willingly goes the extra mile to assist passengers, which often encourages others to be courteous and professional. Operator Damrong's professional attitude and charisma also allow him to navigate difficult and stressful situations with ease. Division 6 appreciates his operating skills and professionalism.