March 2019 Employees of the Month
News Articles
03/01/2019
It takes a lot of hard work and dedication to keep AC Transit buses on the road and running smoothly. Each month, the District honors the service of those drivers and mechanics who contribute directly to this effort by awarding "Employee of the Month" honors from our Supervision, Maintenance and Transportation divisions. Our candidates are nominated by supervisors at our Central Maintenance Facility and at each of AC Transit's four bus divisions in Emeryville, East Oakland, Hayward and Richmond. Winners from each of division and one from the Central Maintenance Facility are selected by the Superintendent of the division. Each winner receives a gift certificate to a local restaurant.
We are pleased to announce the "Employee of the Month" winners for March 2019.
SUPERVISON
Hector Perdomo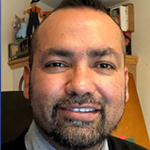 Transportation Supervisor
Hector is a hard working Leader who goes the extra mile for both his team and our Operators. Hector spends extra time ensuring that Operations are running safe and efficient. Whether it be in the Operations Control Center or on the road, Hector is a Leader that AC Transit can depend on!
CENTRAL MAINTENANCE FACILITY
James Fisher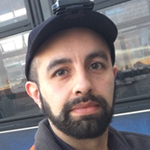 Senior Electronics Technician
James Fisher was the Electronics Department lead overseeing installations and commissioning of bus installation and equipment for the Clever Cad AVL System. Mr. Fisher strives to take on new challenges and responsibilities as needed in the Electronics Department. He is willing to do what it takes to get the job done.
Congratulations and thank you for your efforts, Mr. Fisher.
EMERYVILLE DIVISION
Darlene Cornell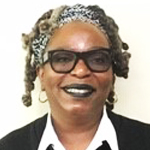 Bus Operator
Operator Darlene Cornell is deserving of the title PMO, Professional Motor-coach Operator. She maintains a professional appearance, great (attendance/performance) records and shows great concern for the District. Ms. Cornell assists co-workers by responding to questions or generously providing information and leads by example. Great job, PMO Cornell!
Curley Robinson
Journeyman Mechanic
Curley Robinson is a very experienced inspection pit mechanic, as well as a reliable and dependable member of the inspection pit crew. Ms. Robinson generously shares knowledge as a teacher and mentor when training new mechanics and apprentices. She willingly accepts responsibility when asked to lead with a contagious cheerfulness and maintains a positive attitude towards work. She is definitely a valuable asset to AC Transit.
RICHMOND DIVISION
Jenny Moore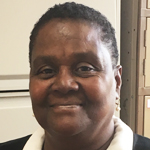 Bus Operator
Jenny Moore is an experienced dispatcher of 29 years and a valued District employee of 37 years. Despite daily challenges, Dispatcher Moore always remains calm and professional.
Her calm demeanor, professionalism and work experience are greatly appreciated!
LeRoy Sheff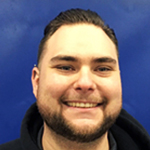 Body Technician
LeRoy Sheff is an asset to the Division 3 Body Shop. He carries an abundance of experience from working in the trade for many years. Mr. Sheff assists in keeping the new Double Decker fleet in tip-top shape. Technician Sheff is a self-motivator that goes above and beyond normal expectations and willingly assists any team member with a smile.
EAST OAKLAND DIVISION
Michael Lewis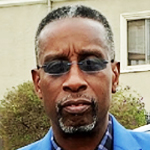 Journey Level Mechanic
Mr. Lewis is a dedicated employee that can be counted on to get the job done. He is always willing to share knowledge and help coworkers when needed. Mr. Lewis is a great asset to the D4 team and to AC Transit.
Nifty Hasan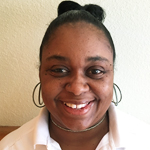 Bus Operator
Operator Hasan takes pride in keeping her passengers safe and maintaining a positive attitude. She has a good work ethic, positive attitude, and great customer service skills. Division Four staff is proud to nominate Operator Nifty Hasan as Employee of the Month.
HAYWARD DIVISION
Will Brame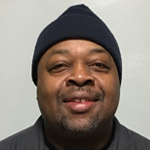 Service Employee
Will Brame's work ethic is second to none. Mr. Brame consistently completes work assignments in a timely manner and shares ideas on how to make jobs easier with fellow service employees. He brings a positive attitude to work and gets along well with the entire crew. Mr. Brame is a great asset to the D6 Fuel Island and to AC Transit.
Andrea Herrera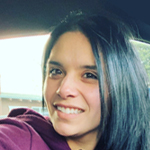 Bus Operator
Passengers frequently commend Bus Operator Andrea Herrera for being punctual and capable of handling stressful situations with ease. She works hard, maintains a positive attitude and has no problem working additional assignments. Ms. Herrera is a great role model and dedicated employee. Division 6 celebrates Ms. Herrera's professional operation skills and positive work ethic.