June 2019 Employees of the Month
News Articles
05/21/2019
It takes a lot of hard work and dedication to keep AC Transit buses on the road and running smoothly. Each month, the District honors the service of those drivers and mechanics who contribute directly to this effort by awarding "Employee of the Month" honors from our Supervision, Maintenance and Transportation divisions. Our candidates are nominated by supervisors at our Central Maintenance Facility and at each of AC Transit's four bus divisions in Emeryville, East Oakland, Hayward and Richmond. Winners from each of division and one from the Central Maintenance Facility are selected by the Superintendent of the division. Each winner receives a gift certificate to a local restaurant.
We are pleased to announce the "Employee of the Month" winners for June 2019.
CENTRAL MAINTENANCE FACILITY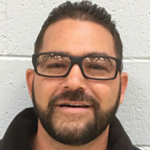 Kevin Beeman
Journey Level Mechanic
Mr. Beeman is an asset at CMF. He assists mechanics with parts, work orders, and implements new processes to streamline the workflow. Mr. Beeman is always willing to give input and lend a helping hand on the floor. He always greets employees and visitors with a smile. He is a great example of Customer Service at AC Transit. 
EMERYVILLE DIVISION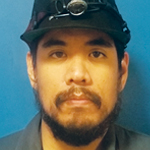 Christopher Garcia
Journey Level Mechanic
Mr. Garcia is an excellent mechanic who is always ready and willing to do any job given to him. He completes his tasks with confidence and professionalism. He gets along with his crew and is liked by all. Mr. Garcia is a true asset to AC Transit.
RICHMOND DIVISION
Mr. Martinsen is an exceptional employee that the District should be proud of. He interacts with operators during am pullout and makes sure that all Bart Early Bird operators are well versed in the operations of the double-decker bus resulting in a 100% on-time departure. Thank You for your service Norman.
EAST OAKLAND DIVISION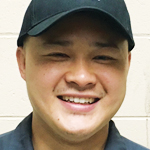 Raymond Yuen
Journey Level Mechanic

Mr. Yuen is always on time and ready to tackle any assignment given. He always gives a helping hand to colleagues in either diagnosing and or repairing coaches. Mr. Yuen has stepped up to take on the lead man responsibilities and is an excellent tech in our Fuel Cell Dept.
HAYWARD DIVISION
Michael Leite
Facility Maintenance Mechanic
Mr. Leite always comes to work with a positive attitude and never hesitates to take on new challenges. He assists with making the facility equipment operate efficiently daily. Mr. Leite is a team player and a huge asset to the Division 6 Maintenance Team.