April 2019 Employees of the Month
News Articles
07/22/2019
It takes a lot of hard work and dedication to keep AC Transit buses on the road and running smoothly. Each month, the District honors the service of those drivers and mechanics who contribute directly to this effort by awarding "Employee of the Month" honors from our Supervision, Maintenance and Transportation divisions. Our candidates are nominated by supervisors at our Central Maintenance Facility and at each of AC Transit's four bus divisions in Emeryville, East Oakland, Hayward and Richmond. Winners from each of division and one from the Central Maintenance Facility are selected by the Superintendent of the division. Each winner receives a gift certificate to a local restaurant.
We are pleased to announce the "Employee of the Month" winners for April 2019.
SUPERVISION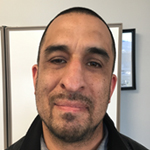 Roman Maldonado
Transportation Supervisor
Supervisor Roman Maldonado has a positive attitude and a great work ethic.  He reports to work on time, works well with the team, promptly completes all reports and has exemplary radio etiquette.  Great job, Mr. Maldonado!
CENTRAL MAINTENANCE FACILITY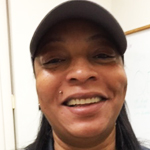 Angela Kelly
Janitor
Ms. Kelly is an outstanding janitor with a great attitude.  She generates quality work, completes projects on time and works great with others or by herself.  Ms. Kelly is a joy to have as an employee and a true team player!
EMERYVILLE DIVISION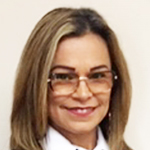 Irma Alejandre
Bus Operator
Operator Irma Alejandre is an exemplary Employee.  She practices safe coach operations, has great customer service skills, excellent attendance, an impeccable appearance, and a never-ending smile.  Operator Alejandre is a valuable employee and an asset to the District.
Kwok Wai Lee
Journeyman Mechanic
Mechanic Kwok Wai Lee is an extremely valuable member of the Division 2 Maintenance team.  The department relies on his mechanical expertise to evaluate repairs and assist co-workers.  He accepts any mechanical job requests and makes suggestions to help the team complete jobs more effectively. Mr. Lee is a team player and an asset to the District.
RICHMOND DIVISION
Operator Ramiro Perez is one of the District's finest veteran operators.  He gives 100% to passengers daily by always providing great customer service. Mr. Perez is also an experienced and professional driver of twenty (20) years.  Congratulations and thank you, Operator Perez!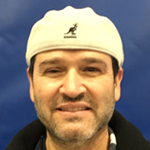 Carlos Jimenez

Service Employee
Carlos Jimenez is reliable, a hard worker and a great addition to the D3 Maintenance team. Since transferring to Division 3, Mr. Jimenez has quickly learned and mastered the different processes and equipment for our division. He assures all daily tasks at the Fuel Island are completed. Great job and congratulations, Mr. Jimenez!
EAST OAKLAND DIVISION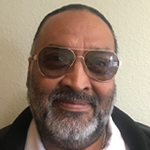 Douglas Morales
Bus Operator

Operator Douglas Morales take great pride in driving his passengers safely to their destinations and providing great customer service. Operator Morales enjoys his job, loves being around his co-workers, and sharing a smile with passengers and co-workers.
Journey Level Mechanic

Mechanic Jairo Galdamez is a valuable member of the day-shift team at Division 4-Maintenance.  He takes on any task and works in a safe and efficient manner. Mr. Galdamez is also well liked by fellow coworkers, and always learning or sharing knowledge with his peers. His positive "can do" attitude is appreciated by everyone.
HAYWARD DIVISION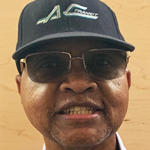 Samuel Mose
Bus Operator
Operator Samuel Mose is an exceptional employee with courteous customer service skills, a commitment to performance and safe operations of district vehicles. His calm demeanor and work ethic promote a positive work environment. Congratulations and thank you, Mr. Mose!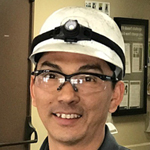 Nhan Nguyen
Journey Mechanic
Mechanic Nhan Nguyen always comes to work with a positive attitude.  He never hesitates to take on new challenges and always completes tasks in a timely manner.  Mr. Nguyen is a team player and a huge asset to the Division 6 Maintenance Team.