February 2020 Employees of the Month
News Articles
02/05/2020
It takes a lot of hard work and dedication to keep AC Transit buses on the road and running smoothly. Each month, the District honors the service of those drivers and mechanics who contribute directly to this effort by awarding "Employee of the Month" honors from our Supervision, Maintenance and Transportation divisions. Our candidates are nominated by supervisors at our Central Maintenance Facility and at each of AC Transit's four bus divisions in Emeryville, East Oakland, Hayward and Richmond. Winners from each of division and one from the Central Maintenance Facility are selected by the Superintendent of the division. Each winner receives a gift certificate to a local restaurant.
We are pleased to announce the "Employee of the Month" winners for February 2020.
SUPERVISION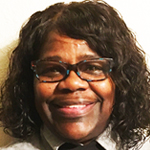 Dynetta James
Transportation Supervisor
Transportation Supervisor Dynetta James is a Leader. Mrs. James is always willing to aid Operations Control Center (OCC) staff and share knowledge as a team player. Her expertise of operations is also a key factor to the OCC team's success. Mrs. James' hard work sets a great example for her peers. Thank you, Mrs. James, for your significant contribution to the AC Transit team!
CENTRAL MAINTENANCE FACILITY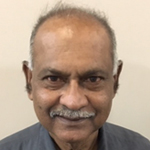 Mahendra Prasad
Mechanic A
Mr. Prasad is being recognized for his attention to detail and overall concern to keep AC Transit moving. Mr. Prasad's work performance and unselfish ability to train others speak louder than words. He is what you would call a Utility man and always gets the job done. There is no part of the bus he hasn't rebuilt. Thank you, Mo for all that you do to keep the buses rolling.
EMERYVILLE DIVISION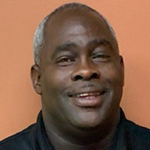 Kevin Tugwell
Bus Operator
Operator Kevin Tugwell aims to provide the best transportation experience possible for passengers. He works hard to transport passengers safely to their destinations and always strives to provide the best customer service possible. Mr. Tugwell is a true asset to the District.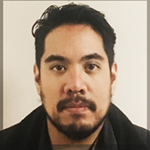 Chris Garcia
Mechanic
Mr. Garcia is an extremely responsible employee that always completes his tasks in a timely manner. He is always willing to go the extra mile to get the job done with a positive attitude and always willing to lend a hand to help others. Mr. Garcia is a great asset to AC. Transit.
RICHMOND DIVISION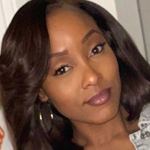 Tamecia Johnson

Bus Operator
Tamecia Johnson is an outstanding Operator with an excellent attendance record and attitude. Ms. Johnson sets a positive example for her peers to follow. She brings a bright smile and shining personality to work every day. Operator Johnson is a true representative of the AC Transit Mission Statement – she takes pride in doing a good job.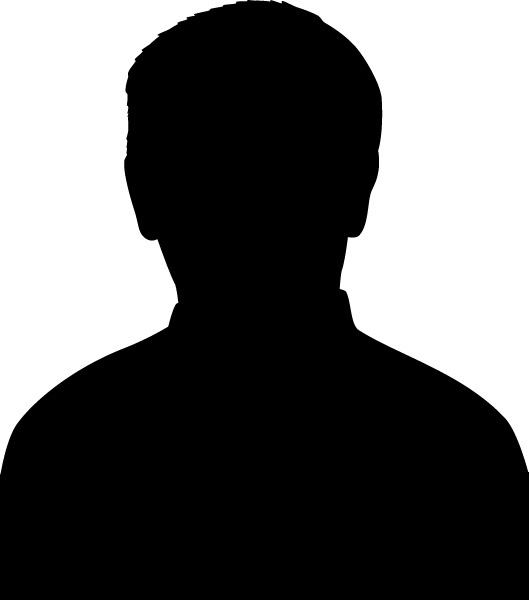 Miguel Lopez-Vega
Heavy Duty Mechanic
Mr. Vega is one of a few unique technicians at AC Transit that will get a job repair and will stay on that coach until it has been repaired. I know I will have a good coach by the time he is done. Mr. Vega gets back to basic troubleshooting and is technologically savvy and is always willing to share those skills with other team members. Thank you for your dedication.
EAST OAKLAND DIVISION
Manuel Vasquez
Journey Level Mechanic
Mr. Vasquez is a dedicated employee that can be counted on to get the job done. He is always willing to share his knowledge and help co-workers when needed. Mr. Vasquez is a great asset to the D4 team and to AC Transit.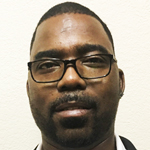 Ken English
Bus Operator
Ken English is a very dedicated, reliable, and pleasant Operator. Mr. English assists passengers and co-workers without hesitation, and always maintains a calm and professional demeanor. Division 4 and the entire District are fortunate to have a true and valuable team player of his caliber.
HAYWARD DIVISION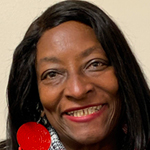 Frances Renee North
Extra Qualified Clerk
Extra Qualified Clerk Frances Renee North is a very reliable and hardworking team player. She works tirelessly to update all the files to prepare for inspections and maintains a positive attitude. Thank you and congratulations on your much-deserved Employee of the Month nomination!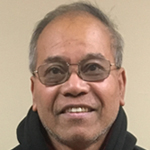 Roger LaForga
Journey Mechanic
Mr. LaForga is a go to guy who can do many things. He is a hard worker and is and very dependent. Mr. LaForga is well repected by many of his peers. Keep up the good work!