May 2020 Employees of the Month
News Articles
05/06/2020
It takes a lot of hard work and dedication to keep AC Transit buses on the road and running smoothly. Each month, the District honors the service of those drivers and mechanics who contribute directly to this effort by awarding "Employee of the Month" honors from our Supervision, Maintenance and Transportation divisions. Our candidates are nominated by supervisors at our Central Maintenance Facility and at each of AC Transit's four bus divisions in Emeryville, East Oakland, Hayward and Richmond. Winners from each of division and one from the Central Maintenance Facility are selected by the Superintendent of the division. Each winner receives a gift certificate to a local restaurant.
We are pleased to announce the "Employee of the Month" winners for May 2020.
SUPERVISION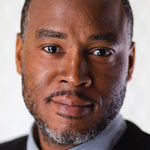 Riando Wright
Transportation Supervisor
Riando Wright consistently demonstrates extraordinary multi-tasking skills while remaining calm and professional under extreme pressure. Mr. Wright's ability to successfully manage complex and dynamic incidents is a direct reflection of his dedication and commitment to the AC Transit team.
CENTRAL MAINTENANCE FACILITY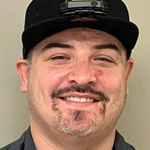 Raul Colima
Apprentice Mechanic
Mr. Colima always comes to work with a positive attitude and is willing to learn. He never hesitates to take on new challenges and is a fast learner. Raul is tasked with the removal and installation of Bus engine/transmission packages and major suspension replacement and usually completes his assignments on time. Raul plays a huge roll in the operation of the CMF Revenue Vehicle Dept.
EMERYVILLE DIVISION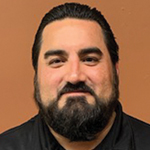 Moises Frias
Bus Operator
Moises Frias receives numerous commendations regarding customer service from passengers. Operator Frias goes above and beyond to provide great customer service and to ensure passengers arrive at their destinations safely. He gives passengers a reason to continue using our services. Congratulations and well done, sir!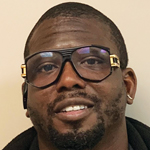 Jeremiah Mitchell
Janitor
Mr. Mitchell is an employee who drives productivity in his department by setting the example on work ethic as well as his dedication to completing his tasks in a timely matter. Jeremiah is a dedicated team player who unselfishly assists any employee that asks for assistance. He demonstrates initiative daily by eagerly beginning his tasks without the need of being directed by supervision. Jeremiah is a true asset to AC Transit.
RICHMOND DIVISION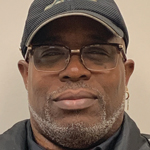 Kevin Reed
Bus Operator
Kevin Reed is an excellent employee; he is a mentor to fellow employees and new operators. Mr. Reed is also a fourth generation AC Transit operator, former line instructor and Drivers' Committee member. Congratulations and job well done, Operator Reed!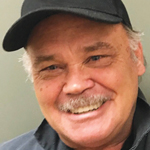 Michael Siverson
Journey Level Mechanic
Michael Siverson has proven to be an asset to the Division 3 Maintenance Team. He has stepped up, taking on new tasks and responsibilities. Filling in for the Lead position when needed. During these difficult times, he has displayed great leadership skills. Able to take last-minute tasks and calmly execute them. Thank you, Mike, for your help keeping the fleet running during this pandemic.
EAST OAKLAND DIVISION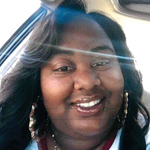 Sidney Irons
Service Employee
Ms. Irons is a great asset to the day to day operation of the fuel island. She comes in early to set up for her fellow service employees. Ms. Irons also helps run the island with very little supervision as a backup lead. Sidney is very proactive when it comes to the duties of the island.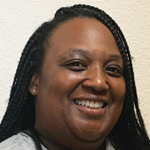 Patryce Hall
Bus Operator
Patryce Hall demonstrates a high level of safety awareness and customer service skills. Operator Hall consistently wipes down the driver's cabin and ensures passengers board or alight the bus with extreme caution. Ms. Hall is also a very courteous and pleasant person who treats passengers and co-workers with the utmost respect. It is a privilege to have Operator Hall as a member of the D4 team.
HAYWARD DIVISION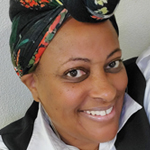 Shana Shelton
Bus Operator
Operator Shana Shelton represents the District well by exercising professionalism, great customer service skills, and excellence in job performance. In addition to performing all scheduled assignments, Operator Shelton also leads by example as a model employee. Her keen attention to detail and quality work ethic are above reproach and second to none. Great job, Ms. Shelton!
Ruben Cuba
Service Employee
During these uncertain times, Ruben has shown his leadership and resiliency in maintaining the district's goals and expectations of the cleanliness of our coaches. Our manpower has been affected by the crisis of today but Ruben has been able to motivate and guide the service team even with the extra tasks that are necessary to ensure the safety of our community and our employees. We appreciate the dedication and hard work.