June 2020 Employees of the Month
News Articles
06/02/2020
It takes a lot of hard work and dedication to keep AC Transit buses on the road and running smoothly. Each month, the District honors the service of those drivers and mechanics who contribute directly to this effort by awarding "Employee of the Month" honors from our Supervision, Maintenance and Transportation divisions. Our candidates are nominated by supervisors at our Central Maintenance Facility and at each of AC Transit's four bus divisions in Emeryville, East Oakland, Hayward and Richmond. Winners from each of division and one from the Central Maintenance Facility are selected by the Superintendent of the division. Each winner receives a gift certificate to a local restaurant.
We are pleased to announce the "Employee of the Month" winners for June 2020.
SUPERVISION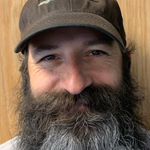 Jeff Stroud
OCC Controller
Jeff Stroud is a consistent OCC Controller with an innovative mindset. OCC Controller Stroud provides great suggestions, always looks for ways to innovate, and expresses an eagerness for learning new things.
CENTRAL MAINTENANCE FACILITY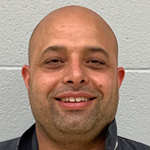 Alfredo Vega
Journey Level Mechanic
Mr. Vega rebuilds bus components in the Central Maintenance Unit Room. Some of the components he rebuilds are door engines, air system parts, drive shafts, differentials, alternators, and many other bus components. Alfredo always keeps his work area organized and never turns down a new project. Alfredo's role in the Unit Room plays a huge part in our production and it is a pleasure to have him on the CMF Team!
EMERYVILLE DIVISION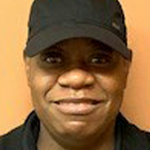 Ashaki Thomas
Bus Operator
New Operator Ashaki Thomas strives to perform well and become knowledgeable about District policy and procedures. Her enthusiasm and kind spirit convey positive customer service skills to passengers. The District is fortunate to have Operator Thomas as an employee.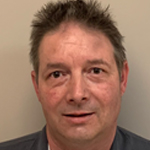 George McElvain
Journey Level Mechanic
Mr. McElvain is an employee who sets high standards with his work ethic as well as his decision making and dedication to completing all tasks on time. George demonstrates initiative daily by beginning all tasks without the need of being directed by a supervisor. Mr. McElvain is very dependable and can be relied on to be flexible with his schedule to accommodate the District's needs when necessary.
RICHMOND DIVISION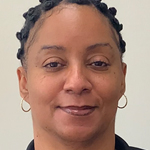 Cybrieal Williams
Dispatcher
Dispatcher Cybrieal Williams has great internal and external customer service skills. She greets everyone with a smile and always answers the phone with a pleasant voice. Thank you for being an asset to the Division 3 Team, Dispatcher Cybriel.
LeRoy Sheff
Body Shop Technician
The Coronavirus left our body shop stranded with only one person. Mr. Sheff stepped up to the plate and knocked it out of the park. Single-handedly taking care of most of the body shop defect on the D3 fleet and still finding time to keeping the double-deckers looking good. Mr. Sheff is a pleasure to have on the team and an asset to the D3 body shop.
EAST OAKLAND DIVISION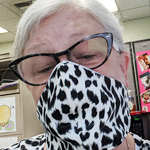 Lori Mathews
Timekeeper
Timekeeper Lori Mathews performs above and beyond to ensure operators are paid correctly every pay period. During COVID-19, she manually worked without the assistance of a computer, worked weekends and stayed late. Her skills as a Timekeeper have helped Division 4 Transportation tremendously. Outstanding job, Ms. Mathews!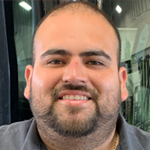 Daniel Flores
Apprentice Mechanic
Mr. Flores has an impeccable work ethic. He consistently completes his work assignments on time and his transition from Service Employee to Apprentice Mechanic has gone seamlessly. Mr. Flores can stand as a role model for Service Employees who desire to make the transition to Apprentice Mechanic. Mr. Flores is eager to learn and gets along well with his peers and has a great attitude. Congratulations, Daniel!
HAYWARD DIVISION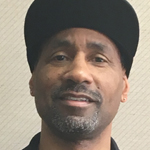 Kaliph Ihsan
Bus Operator
Kaliph Ihsan is a team player and a model employee. Mr. Ihsan continues to exhibit excellent customer service skills as well as professionalism. He is articulate, hardworking, enthusiastic and personable. Division 6 is glad to have Operator Ihsan on its team.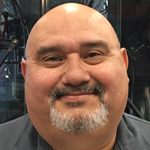 Federico Reveles
Journey Level Mechanic
Mr. Reveles has become an asset to the division. His output of work is phenomenal. Diligently completing his daily tasks and never shying away from taking on new ones. Federico treats his colleagues with respect and is willing to assist. Always has a positive attitude and comes to work with a smile.