July 2020 Employees of the Month
News Articles
07/09/2020
It takes a lot of hard work and dedication to keep AC Transit buses on the road and running smoothly. Each month, the District honors the service of those drivers and mechanics who contribute directly to this effort by awarding "Employee of the Month" honors from our Supervision, Maintenance and Transportation divisions. Our candidates are nominated by supervisors at our Central Maintenance Facility and at each of AC Transit's four bus divisions in Emeryville, East Oakland, Hayward and Richmond. Winners from each of division and one from the Central Maintenance Facility are selected by the Superintendent of the division. Each winner receives a gift certificate to a local restaurant.
We are pleased to announce the "Employee of the Month" winners for July 2020.
SUPERVISION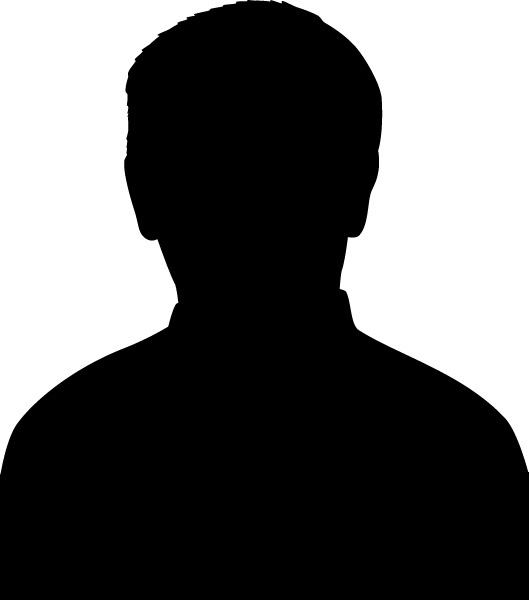 Yvonne Oliver
Transportation Supervisor
Yvonne performs exceptionally in her OCC Controller functions. Yvonne always monitors route adherence, provides very detailed reports, and always looks for ways to support the Operators in their needs.
CENTRAL MAINTENANCE FACILITY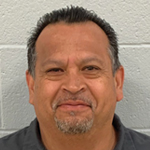 Juan Franco
Journey Level Mechanic
Mr. Franco's tasks range from engine repairs to major component replacement. Juan always comes to work with a positive attitude and is still up for a new challenge. One of his specialties is Engine/Transmission package replacement, which he does in record time. He is a pleasure to have in the shop and always lends a hand to his coworkers.
EMERYVILLE DIVISION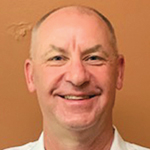 Gerald Trumm
Bus Operator
Gerald Trumm is a humble operator who often assists passengers beyond District obligations. Mr. Trumm assisted a previously passed-up ADA passenger by requesting and subsequently making an approved off-route transport and drop-off. Division 2 is grateful to have Operator Trumm on its team.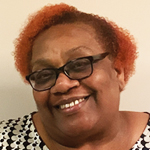 Stacey Hayes
Maintenance Clerk
Stacey has successfully transitioned from her role as a service employee to a maintenance clerk and has had an enormous yet quite impact on us and others. Stacey brings a considered and thoughtful approach to her role but equally a willingness to learn. Stacey always sees the good side of people and encourages other staff members to do the same Stacey has an open-door policy and has time for everyone who comes to her door and works tirelessly well beyond a regular schedule.
RICHMOND DIVISION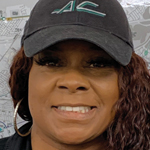 Ta-Tanisha Wade
Bus Operator
Ta-Tanisha Wade is a reliable employee with an excellent attendance record. Operator Wade will work her shift and extra when asked, without any hesitation. She is also professional and courteous to both passengers and co-workers. Congratulations and job well done, Ms. Wade!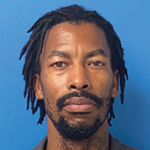 Michael Johnson
Mechanic
Amid the COVID-19 pandemic, our division was severely affected by the workforce. Mr. Johnson has shown to be very dependable, not only in the shop but assisting out at the Fuel Island. He helped introduce & demonstrate the use of the new Vital Oxide fogging system to disinfect the bus fleet, which will be the new way of sanitizing our buses. Thank you, Michael, you are a real asset to the division.
EAST OAKLAND DIVISION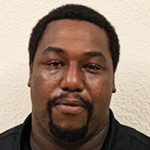 Edward Davis
Bus Operator
Edward Davis is a committed bus operator that strives to uplift the image and reputation of AC Transit daily. He maintains a clean driving record by making safety and learning advanced bus technology a priority. Division 6 appreciates and thanks Mr. Davis for his hard work and dedication.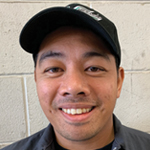 Edward Garcia
Journey Level Mechanic
Journey Level Mechanic Ed Garcia is someone you can count on. No matter the task, he can get it done in a timely fashion. Mr. Garcia is currently serving as an Army Reserve and is well respected by his peers and adapts well to his surroundings. Safety is the primary concern for Mr. Garcia. Since the Covid-19 pandemic, he is very cautious around staff and wears his PPE consistently and sanitizes the buses before working on them.
HAYWARD DIVISION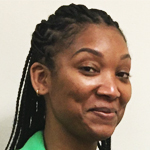 Kenisha Sparrow
Timekeeper
Kenisha Sparrow is a team player and model employee. Ms. Sparrow performs above and beyond to ensure operators are paid correctly. During COVID-19, she has worked weekends and stayed late to enter data manually. Kenisha greets everyone with a smile and exhibits great customer service skills. Division 6 is very fortunate to have Ms. Sparrow as a team player. Congratulations Kenisha!
Michael Leite
Facilities Maintenance Mechanic
Michael Leite always goes the extra mile to help the district. From installing safety measures to protect employees from Covid-19 to taking all necessary steps to keep the bus wash and fuel island operating. He has excellent leadership skills and professionally handles matters. Whatever the job may be, he is finishing it until the end with complimentary work ethics. Mike is always offering a helping hand! He is a great employee for AC Transit and creates a safe and productive division!