Board of Directors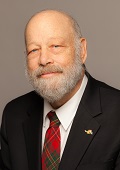 H. E. Christian Peeples
Director
Representing:  District At-Large
Term Expires:  December 2020
Statement of Economic Interests (Form 700):     2015     2016     2017     2018
Email: cpeeples@actransit.org
Telephone: (510) 891-7151
Fax: (510) 891-4705

Biography:

H. E. Christian Peeples was appointed by the AC Transit Board of Directors in November 1997 to fill one of the District's two At Large positions and was elected in 1998 and re-elected in 2000, 2004, 2008 and 2012.  Director Peeples, a long time advocate for public transit, and AC Transit bus service in particular, has been actively involved in the AC Bus Riders Union, Alliance for AC Transit, Regional Alliance for Transit, Alliance for Sensible Transit, Coalition for A One Stop Terminal, and many other transit groups. He is also active in local community affairs, having served on the Oakland Ethics Commission and community and political bodies.  In addition, he is active in the meetings of the Transportation Research Board ("TRB"), the branch of the National Academies involved in transportation research, and the American Public Transportation Association ("APTA"), transit's national association. He is a strong supporter of AC Transit's zero emission fuel cell bus program.  Director Peeples is a graduate of Crown College, University of California at Santa Cruz and Hastings College of the Law.