Board of Directors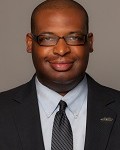 Mark Williams
Director
Representing: Ashland, Castro Valley, Cherryland, San Lorenzo and portions of Hayward and San Leandro
Term Expires:  December 2022
Statement of Economic Interests (Form 700):     2015     2016     2017     2018
Email: mawilliams@actransit.org
Telephone: (510) 891-7154
Fax: (510) 891-4705
Biography:
Mark Williams was first elected to the AC Transit Board of Directors in November 2010 to represent Ward 4 and was re-elected in 2014 and 2018.    Mr. Williams is a life-long user of public transit and is particularly interested in addressing global warming, reducing dependence on fossil fuels, supporting the local economy, and the AC Transit Board's "Buy America" policy.
In his role as a Director, Mr. Williams is the former chair of the AC Transit Board External Affairs Committee and has previously served on AC Transit's Bus Rapid Transit Policy Steering Committee, the City of San Leandro's Redevelopment Successor Agency Oversight Board, the American Public Transportation Association's Transit Board Members Committee and the Transit Board Members Legislative Subcommittee.
Prior to his election to the AC Transit Board of Directors, Mr. Williams was appointed to serve as a member of the AC Transit Accessibility Advisory Committee and served as Vice Chair of the Committee in 2010.
Director Williams is the youngest official ever elected to the District's Board of Directors,  is an active member of the National Young Elected Officials Network and works as Communications Coordinator for the Alameda County Assessor's Office. He holds an Associate's Degree in Social Science.