Executive Team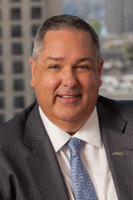 Michael Hursh, General Manager. Mike was appointed the General Manager by the AC Transit Board of Directors in September 2015. He is a nine-year veteran of the Santa Clara Valley Transportation Authority (VTA), serving as the Deputy Director, Operations for Maintenance and Security, and between 2012 and 2015 as the Chief Operating Officer. As COO, Mike directed all VTA transit operations, including bus and light rail, operator training, accessible services, planning, scheduling, and facility maintenance. Among his previous positions, he served as Deputy General Manager for Maintenance, Safety and Training for the San Francisco Municipal Railway.
Mike is a champion for the environment and has a thorough understanding of public transportation in the Bay Area. He values customers, key stakeholders and employees who make transit systems work.
A native of Reno, Nevada, Mike is a long-time Bay Area resident and veteran of the United States Air Force, serving six years in active duty and five years as a reservist in the California Air National Guard. He is a past chair of the California Transit Association Rail Operations & Regulatory Committee and graduate of Leadership Contra Costa.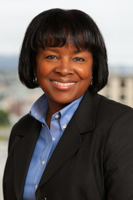 Claudia L. Allen, Chief Financial Officer. Claudia joined the District in December 2015, bringing more than 30 years of senior management experience in finance, accounting, and budget development in large-scale organizations, including the Port Authority of Allegheny County in Pittsburgh and Aetna Life & Casualty in Connecticut. She served as Chief Financial Officer at the Port Authority for more than 20 years, during which time the Authority won numerous Government Finance Officers Association Distinguished Budget Awards. At AC Transit, she oversees all aspects of the District's budget, financial services, and procurement activities.
Claudia earned a bachelor's degree in Management from Point Park College, and a Master of Business Administration from the University of Pittsburgh. She is an alumna of Leadership APTA, Leadership Pittsburgh, as well as The ENO Center for Transportation. Additionally, she has been honored with numerous awards including the Woman of Excellence Award from the New Pittsburgh Courier and the Black Achievers Award from Black Opinion Magazine.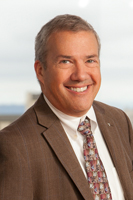 Tom O'Neill, Chief Information Officer. Tom has been part of the District's Information Services department since 1998. He served as Director of Information Technology before being named Chief Technology Officer, with responsibility for all information technology staff and systems and the Customer Services department. As Chief Information Officer, he added leadership of the Marketing team. Prior to AC Transit, Tom consulted in software development, capital planning and I.T. project management, was Sr. Software Engineer at Time Line Solutions Corp., and was Network Manager, Software Engineer and then Project Manager at Horizons Technology, Inc. in San Diego.
Tom earned a Bachelor of Science degree from Humboldt State University's School of Natural Resources and a Master of Science in Software Engineering from National University. He has strong interests in business continuity, disaster recovery and open data.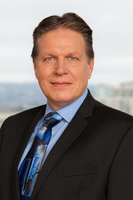 James D. Pachan, Chief Operating Officer Jim has more than 30 years of transit management experience. The majority of this experience was at Los Angeles Metro, the second largest transit agency in the nation, where he successfully lead several major projects including conversion of fare payments to smart card technology, administered capital and operating budgets, managed several operations support units, and directed the maintenance and safety departments with responsibility for the agency's fleet of more than 2500 transit vehicles. As AC Transit's Chief Operating Officer, Pachan is responsible for all of the agency's bus and paratransit services including transportation, scheduling, vehicle and facility maintenance, environmental programs, and protective services.
Pachan holds both a Bachelor's and a Master's degree of Business Administration from California State University at Northridge. He is also a graduate of the American Public Transportation Association's (APTA) Leadership Program.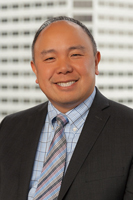 Grant Lee, Executive Director of Human Resources Grant has over 20 years in human resources experience, most recently with the Santa Clara Valley Water District, as the Deputy Administrative Officer of Human Resources. Grant began his career as a human resources administrator in private sector companies such as The Harper Group and Arthur Anderson, and later moving into senior roles at Levi's Strauss and bebe stores, where he gained expertise in human resources information systems, recruitment, compensation, benefits and overall human resources management.
In 2009, Grant transitioned to a public sector leadership role at the California Public Utilities Commission, where he served as the Director of Human Resources until 2012. In his most recent role at Santa Clara Valley Water District, Grant managed a team of 35 professionals, and accomplished several significant initiatives, including creating and deploying an employee development and performance program. Grant holds a Bachelor's degree in Business Administration from San Francisco State University and a Master's of Business Administration in Management from Golden Gate University.






Direct Reports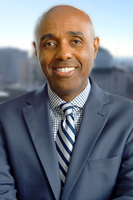 Robert Lyles, Media Affairs Manager. Robert joined the District in January 2016, bringing more than 15 years of strong media relations experience. He began his career as a reporter and anchor, generating exclusive news content for various news stations in Kansas, Pennsylvania, Virginia and California, including more than six years at KPIX in San Francisco. In 2014, Robert joined San Francisco Municipal Transportation Agency (SFMTA) as the Deputy Spokesperson for SFMTA's transit service, Taxi & Accessible Services, and the Muni Forward campaign.
Robert earned a Bachelor's degree in Political Science from the University of California, Los Angeles, and a Master's degree in Journalism & Public Affairs from American University. He was a member of the award-winning team that received the Edward R. Murrow Award from the Radio Television Digital News Association in 2013 and 2014 for Overall Excellence and Breaking News. He was an Emmy Nominee in 2012 for Best Live Reporting & Outstanding Investigative Reporting and was honored for Outstanding Multi-Part Series by the Radio-Television News Direction Association of Northern California.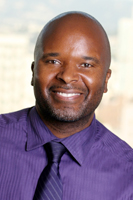 Phillip McCants, Contracts Compliance Administrator. Phillip has brought approximately 20 years of public service experience to AC Transit, including a career with the U.S. Coast Guard where he was awarded the Department of Defense's Honorary Price Fighter Award for identifying and remedying collusive price increases for commodities sold to U.S. military branches. He spent eight years at the NASA-Ames Research Center where he ascended from Junior Buyer to Business Manager for a large engineering firm, overseeing Procurement, Accounting and Human Resources, and receiving honors for his procurement contributions to NASA's STS-107 Fundamental Space Biology Experiments launched on the Columbia Space Shuttle. Phillip now works steadfastly to ensure the District's full compliance with all federal, state and local statutes as well as overseeing its Disadvantaged and Small-Local Business Enterprise programs. Phillp is a native of Berkeley, California, and a graduate of California State University, Hayward.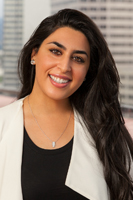 Maryam Paracha, Executive Coordinator. Maryam joined the team in 2012 and has over eight years of Executive Coordinator/Project Management experience with a financial services background. Before joining AC Transit she was with Boyden Global Executive Search in San Francisco where she focused on client needs, conducted research and played a significant role in candidate development. She also brings experience in private sector early stage investments and funding from a Venture Capital industry where she worked closely with Life Science and Clean Tech Portfolio Companies, managed research and lead Project Coordination for the Managing Directors. Maryam is a philanthropist for Salvare La Vita Water, a local bay area American Bottle Water company geared to help solve the world's water crisis.
Maryam holds a Bachelor of Arts in Sociology and with a concentration in Business Management from UCLA.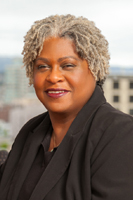 Sherri A. Stokes, MPA, Equal Employment Opportunity Compliance Program Manager/EEO Officer. Sherri started her career with AC Transit as a Personnel Analyst in 1985 and promoted in 1988 to the position of Affirmative Action/Equal Employment Opportunity Program Administrator. From 2009 – 2011 her duties expanded to include AC Transit's Alcohol and Substance Abuse Compliance Program, and in 2012 she became part of the General Manager's staff. Sherri has over 33 years of federal compliance related experience in the public sector. AC Transit has been her employer for 27 years of which she is currently responsible for FTA/EEO Compliance for Grant Recipients, implementation of the Workplace Mediation program that meets State of California standards for certification. She also served on the Berkeley Adult School Employment Council; was published in Who's Who several times; was part of the TODOS Mediation Team (San Jose); and is a member of the California Association of Equal Rights Professionals and Delta Sigma Theta.
Sherri received her Master's in Public Administration and Bachelor's of Arts in Mass Communication & Public Relations from California State University, Hayward.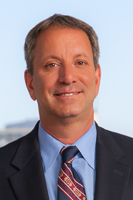 Alan Parello, Internal Audit Manager. Alan joined AC Transit in 1990 and has performed a wide variety of financial and operational audits during his tenure here. He leads a department that strives to provide collaborative, solutions-based audit services with an emphasis on improving agency internal controls and operating efficiencies. Prior to joining AC Transit, Alan worked as an Internal Auditor for AM International, Inc. and as an Investment Accountant for JMB Realty, Inc. in Chicago.
Alan has a Bachelor's degree in Accounting from Southern Illinois University and is a Certified Public Accountant.






Sally Goodman, Title VI Coordinator After joining AC Transit in 2008, Sally managed the On Board Announcements program, which makes bus service more accessible to riders with visual impairments. In her current position, she directs activities to ensure the equitable planning and delivery of bus service in compliance with Title VI of the Civil Rights Act of 1964 and other civil rights and environmental justice regulations. This includes developing new policies and programs, conducting a wide range of data analyses, and advancing public and community engagement efforts.
Prior to earning a Bachelor's degree in Geography from San Francisco State University, Sally had a career as an industrial electrician. She is a graduate of the inaugural class of the American Public Transportation Association's (APTA) Early Career Program.