A Better Ride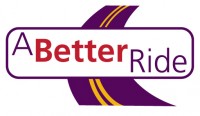 AC Transit continues realizing its goal of offering our passengers "A Better Ride."
Over the past year, AC Transit has been improving the ride with nearly 200 new buses, with a streamlined new fare system (including the introduction of the unlimited local-ride Day Pass) and a smarter farebox, and with new text message displays on all our buses.
With a better financial outlook, in part due to the passage of Measure BB, AC Transit has been able to start 2015 off with a bang by adding weekend service in March to Oakland Zoo (Line 46), the  Chabot Space & Science Center (Line 339), from Richmond to Oakland's Jack London Square waterfront (Line 72R) , and to Spirits Alley in Alameda (Line 31).
Take a look at our latest TV ad, and see how AC Transit now offers you a better ride – and family fun — when you take the bus to great Bay Area destinations. Don't forget to follow us on Facebook, Twitter, and Youtube to keep up with A Better Ride contests and the latest AC Transit information. Sign up for eNews to get up-to-the-minute service changes, interruptions, and detours. If you have some thoughts, we'd like to hear them: contact us at abetterride@actransit.org.