Projects in the Works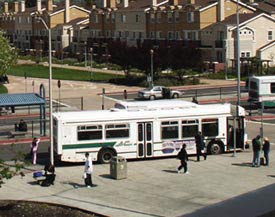 We're Working For You!
Projects in the Works are projects that have not yet had a certification of an EIR (Environmental Impact Review), and/or final action by AC Transit's Board of Directors. AC Transit's staff are currently working with state and city governments and local agencies to bring these projects to life. Each link takes you to a profile page with a quick project description.
Inner East Bay Comprehensive Operations Analysis