What is BRT?

Five Features of BRT
BRT is Bus Rapid Transit – a high quality, high capacity rapid transit system that, in many ways, improves upon traditional rail transit systems. Vehicles travel in exclusive lanes, avoiding traffic. Passengers walk to comfortable stations, pay their fares in the station, and board through multiple doors like a train. Service is frequent and fast. Vehicles can be powered by hybrid electric or clean diesel, and in the future may be powered by zero-emission fuel cells.
The following are five major components of BRT:
Dedicated Transitway Lanes
Transitways greatly increase speed and reduce travel time, thus making BRT more competitive with car travel. Unlike rail, transit vehicles can leave the transitway to take passengers directly to their destinations. Exclusive lanes can also provide emergency vehicles with congestion-free routes.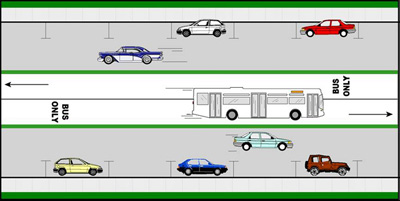 An exclusive BRT lane helps passengers bypass traffic. Exclusive lanes help ensure that BRT can meet demand. While most light rail systems in the U.S. carry between 1,500 and 3,000 passengers per hour in the peak direction, for example, several established BRT systems carry more than 10,000 passengers per hour in the peak direction. This means the potential is clearly there for BRT to reduce the demand for private cars.
Stations
Stations come in many shapes and sizes, and the best have a number of common features:
Shelters: They provide seamless, covered connections to transit vehicles. Vehicle doors line up precisely with the station, enabling fast unloading and boarding. This reduces the time that the vehicle must wait in the station (known as "dwell" time), and makes the overall trip faster and more pleasant.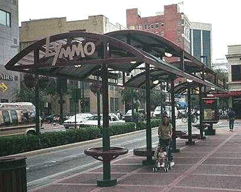 Off-Board Fares: The most efficient stations ensure that passengers pay their fares at the station, rather than on the vehicle, greatly speeding the boarding process. In many modern systems, fare collection is accomplished with a smart-card reader and a turnstile at the station entrance. In other systems, a "proof of payment" system is used. Rather than a turnstile, passengers must carry a fare receipt and can be fined if they are caught without the receipt. AC Transit's BRT will have self-service, proof-of-payment fare collection. Ticket vending machines will be located on BRT station platforms. TransLink and Passes will still be acceptable forms of payment.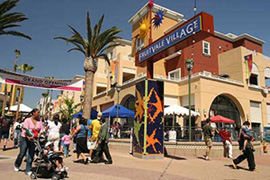 Livable Communities: Well-designed stations, integrated into the community, provide passengers with options to access the station without using a car, and to serve as focal points for economic development. These options include feeder bus systems and pedestrian and bicycle access.
Vehicles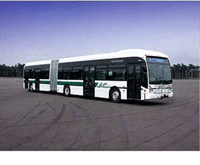 Efficient BRT vehicles have multiple doors for entry and exit and are designed to "dock" with the station, similar to a rail system, eliminating a step up onto the bus. A clean propulsion system, diesel/hybrid-electric, will greatly enhance the patron and neighborhood experience around BRT.
Service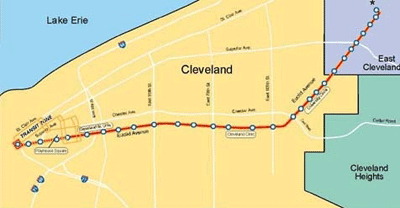 BRT provides frequent, all day service. This service is depicted with simple, intuitive maps, not complicated bus schedules.
BRT buses are never idle. Signal priority keeps green lights green, And going farther between trips means faster, more efficient service.
Intelligent Transportation Systems (ITS)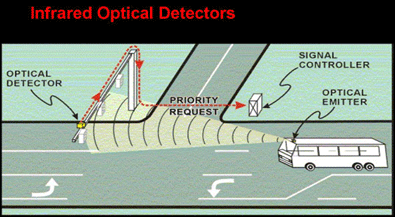 BRT uses sophisticated communications systems to track vehicle locations, control traffic signals, and provide vehicle arrival information. This information can also be provided directly to passenger cell phones.