Process & Schedule
Members of the public have been collaborating with AC Transit since 2014 through two rounds of extensive public outreach.
Through November 11, the public is encouraged to review and comment on the final set of service enhancements proposed in the Service Expansion Plan (SEP). During this time, the Board will also accept comments on the draft environmental impact analysis of the SEP, as required by the California Environmental Quality Act.
Staff will compile and review all public comments received before and at the public hearing, and forward these to the Board of Directors in advance of its December 9 meeting. The Board may then take action to approve, modify, or reject some or all of the proposed changes.
Implementation of approved changes will occur in phases beginning in 2016. Since the use of Measure BB funds is limited to Alameda County, the proposed improvements in west Contra Costa County, with the exception of changes to lines 72, 72M, and 72R, will be implemented when additional new funding becomes available. In addition, AC Transit will not implement any service changes in Fremont and Newark until the completion and evaluation of the year-long Demand Responsive Service pilot at the end of 2016.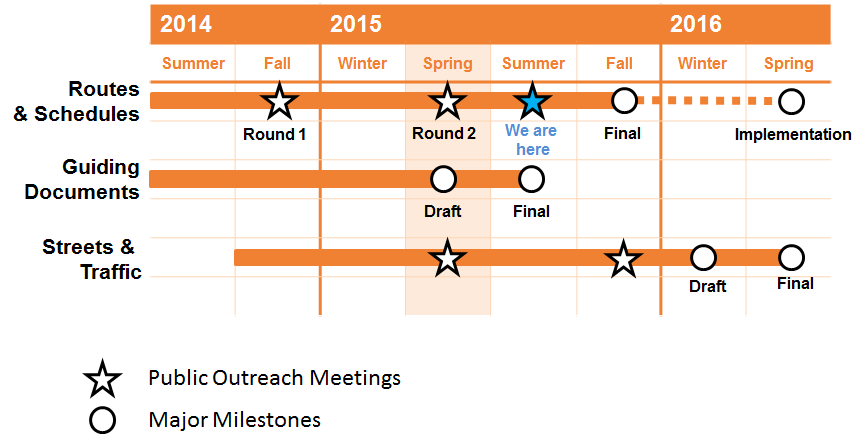 Read more here about how the outreach process has unfolded.