Disadvantaged Business Enterprise (DBE) & Small Local Business Enterprise (SLBE) Programs
Click here to see current Outreach Events.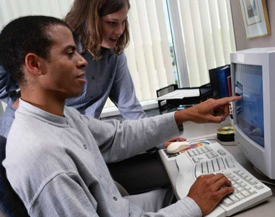 Disadvantaged Business Enterprise (DBE) Program
The purpose of AC Transit's DBE Program is to ensure nondiscrimination in the award and administration of federally funded contracts and to create a level playing field on which DBEs can compete fairly for federally funded contracts.
A DBE is a certified, for-profit small business concern (1) that is at least 51 percent owned by one or more individuals who are both socially and economically disadvantaged, or, in the case of a corporation, where 51 percent of the stock is owned by one or more such individuals; and (2) whose management and daily business operations are controlled by one or more of the socially and economically disadvantaged individuals who own it. To apply for DBE certification, click on the following link: http://www.californiaucp.org/
To view the District's DBE Program Policy statement, click here: DBE Program Policy Statement
AC Transit, along with other regional transit agencies that makeup the Business Outreach Committee (BOC), is in the process of updating its overall 3-year DBE goal for fiscal years 2017 – 2019.  To view information regarding the public-facing component of this process to be held on April 12, 2016, please visit the link at Public Participation Meeting April 2016.pdf
Small Local Business Enterprise (SLBE) Program
The purpose of AC Transit's SLBE Program is to increase opportunities for contract awards to small, local businesses participating in District (non-federal) contract and procurement activities; increase the circulation of dollars within the District's service area; and promote the development of the small, local-business community.
An SLBE is a business located within AC Transit's service area and certified as a small business by an authorized agency. In order to facilitate the objectives of the SLBE Program, discretionary spending for purchases of goods, materials, and supplies up to $10,000 is conducted using the District's Small and Small Local Business Enterprise Policy. For non-federally funded procurements, the District targets SLBEs first, and SBEs (Small Business Enterprises) secondarily.
Contact: Phillip McCants, AC Transit Contract Compliance Administrator, pmccants@actransit.org