Disadvantaged Business Enterprise (DBE) & Small Local Business Enterprise (SLBE) Programs
Click here to see current Outreach Events.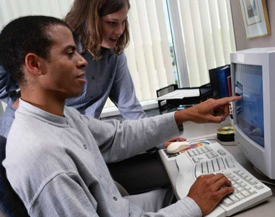 Disadvantaged Business Enterprise (DBE) Program
The purpose of AC Transit's DBE Program is to ensure nondiscrimination in the award and administration of federally funded contracts and to create a level playing field on which DBEs can compete fairly for federally funded contracts.
A DBE is a certified, for-profit small business concern (1) that is at least 51 percent owned by one or more individuals who are both socially and economically disadvantaged, or, in the case of a corporation, where 51 percent of the stock is owned by one or more such individuals; and (2) whose management and daily business operations are controlled by one or more of the socially and economically disadvantaged individuals who own it. To apply for DBE certification, click on the following link: http://www.californiaucp.org/
To view the District's DBE Program Policy statement, click here: DBE Program Policy Statement
2017 – 2019 DBE Goal
After consultation with regional stakeholders and the Federal Transit Administration (FTA) personnel, AC Transit has set an overall 14% DBE goal for federal fiscal years (FFY) 2017 – 2019.  The goal is primarily based on an availability analysis of DBEs relative to all firms available for identified, non-transit vehicle purchases contracting opportunities, grouped by North American Industry Classification System (NAICS) codes spanning the next three FFYs. In the event that FTA funding is modified, i.e., increased or decreased, to impact projected contracting opportunities, the projected 14% DBE goal will be re-evaluated and if need be, adjusted accordingly.   For questions or comments, please e-mail contractscompliance@actransit.org.
Small Local Business Enterprise (SLBE) Program
The purpose of AC Transit's SLBE Program is to increase opportunities for contract awards to small, local businesses participating in District (non-federal) contract and procurement activities; increase the circulation of dollars within the District's service area; and promote the development of the small, local-business community.
An SLBE is a business located within the geographical boundaries of AC Transit's 5-Wards, primarily Alameda County and western Contra Costa County, and certified as a small business by a local, state, or federal government agency, including certified DBEs that are domiciled within the Wards' boundary lines. In order to facilitate the objectives of the SLBE Program, the District's Contracts Compliance Department, in collaboration with other District staff shall prioritize SLBE firms on non-federally funded projects by establishing set-asides or establishing SLBE goals when practicable. To visit the District's SLBE Policy, please visit the link at Small and Small Local Business Enterprise Policy.
For further information, contact Phillip Halley, AC Transit Contract Compliance Administrator, phalley@actransit.org