Ride the DBX: Give Your Car A Break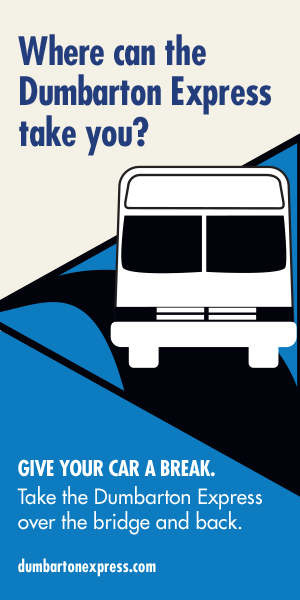 The Dumbarton Express is an all-day, limited stop bus service that takes riders from the East Bay to the Peninsula via the Dumbarton Bridge. With two bus routes, the DB and the DB1, riders can get almost anywhere within Palo Alto. Hop on the bus!
How do you spend your commute? Give your car a break and take the Dumbarton Express to the Peninsula.
Do you know where the Dumbarton Express can take you?
For route and schedule information, visit: dumbartonexpress.com
The bus can take you to downtown Palo Alto, the Palo Alto VA Hospital, Stanford Hospital or Stanford University, the Stanford Research Park, Caltrain and more locations through out Palo Alto. Commute with us!
Dumbarton Fares
Dumbarton fares are the same as any AC Transit bus. For more information, visit the AC Transit Fares Page.