Transbay Tomorrow Phase 2: Cost Neutral Proposed Improvements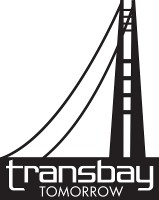 Transbay Tomorrow aims to develop and implement service improvements on the Bay Bridge Transbay network. As AC Transit prepares to move into the new Transbay Transit Center and begin double decker bus operations in 2018, we want to make sure our service meets existing demands and prepare for future changes and service expansions.
Following the Phase 1 work, we developed an initial draft plan focusing on the following types of improvements:
Stop Consolidation – This helps speed up the bus along the route, approximately 30 seconds for each stop removed to take account of the bus decelerating and accelerating. Our stop distance standards for Transbay service are ½ to ⅔ of a mile. Our current stop spacing is on average ⅕ of a mile. Removing stops makes the route faster for all passengers and may save enough time on a route to reinvest service elsewhere. In addition, the passenger survey showed the majority of passengers were willing to walk further to a Transbay stop for faster and more frequent service.
Restricting Local Passengers – Some lines already restrict local passengers and help speed Transbay passengers on their way. Restricting local passengers from Transbay lines speeds up the bus two ways. Firstly the limited movements of passengers boarding and alighting in one direction only. This is especially important on the large green MCI buses that only have one door. Restricting local passengers speeds up the bus in a second way as the driver no longer has to toggle the Clipper fares between local and Transbay. This action can add substantial delay if a combination of local and Transbay passengers board at one stop.
Truncate Route – Getting on and off the freeway faster allows for a speedier ride for the majority of passengers. We have looked at shortening some longer routes and using the adjacent routes to cover the same areas so there is no loss of service. This speeds up the service for most passengers.
Reconfigure Route – One of the characteristics of our most productive routes is that they use major roads as opposed to minor, residential, roads. There are opportunities to move the route from smaller streets to more major corridors where there may be more opportunities to pick up passengers and move faster. This improves speed and navigability for our buses. In addition, we have proposed filling up an underperforming bus by rerouting it to pick up more passengers in areas of higher demand.
Transit Priority – Providing dedicated right of way allows the bus to bypass traffic congestion. One of the great benefits of moving into the Salesforce Transit Center is the dedicated on and off ramp form the Bay Bridge. The current route to the Temporary Terminal forces our buses along very congested streets. The dedicated right of way not only speeds up the service, it also makes it more reliable.
Span Improvements – As part of the existing conditions analysis, we saw there is clear demand on the first and last trips in the morning and afternoon. Where we saw a lot of demand on these trips we have added one trip earlier or later to help spread the load and capture some latent demand.
Frequency Improvements – Where possible, we have proposed frequency increases on routes needing extra capacity. More buses an hour provides a more reliable and convenient service for passengers.
Use of Double Decker Buses – Fifteen double deckers will go into service in June 2018. We will deploy the buses on those routes that need capacity, serve dense areas and have room for growth.
Reduce Inefficiencies – Our analysis showed there are some inefficient frequencies, route segments and trips. Where possible we have removed these inefficiencies and allocated resources to areas needing more service.
Phase two, where we are now, is a cost neutral plan that incorporated feedback from the Existing Conditions process to develop a cost neutral plan. These proposals are now available for review and public comment below.
Click on the links below for Service Proposals for Transbay Service according to service area.
Proposals:Line O | Line OX | Line W
---
Berkeley- Emeryville Region : Fact Sheet
Proposals: Line F | Line FS | Line J
---
Northern Alameda County and Contra Costa County Region : Fact Sheet
Proposals: Line G | Line H | Line L | Line LA | Line LC
---
Oakland- MacArthur Boulevard Region : Fact Sheet
Proposals: Line NL | Line NX | Line NX1 | Line NX2 | Line NXC | East Oakland Park and Ride Line
---
Oakland Hills Region : Fact Sheet
Proposals: Line B | Line C | Line CB | Line E | Line P | Line V
---
Southern Alameda County Region : Fact Sheet
Learn more about the Transbay Tomorrow project:
Transbay Tomorrow: Phase One
Existing Conditions: Line-by-Line Fact Sheets
Transbay Tomorrow: Phase Two
Service Proposals: Line-by-Line

---

Transbay Mañana tiene el objetivo de desarrollar e implementar mejoras en el servicio de la red Transbay del Puente de la Bahía. Mientras AC Transit se prepara para mudarse al nuevo Centro de Tránsito Transbay y empezar el funcionamiento de los autobuses de dos pisos en 2018, queremos asegurarnos de que nuestro servicio cubre la demanda actual y prepararnos para los futuros cambios y expansiones del servicio.
Siguiendo con el trabajo de la Fase 1, hemos desarrollado un borrador inicial del plan enfocado en los siguientes tipos de mejoras:
Consolidación de paradas – Esto ayuda a acelerar al autobús lo largo de la ruta, aproximadamente 30 segundos por cada parada que se quita, contando el tiempo de deceleración y aceleración del autobús. Nuestros estándares de distancia de parada para el servicio Transbay son de ½ a ⅔ de milla. Nuestro espaciado actual promedio de paradas es de ⅕ de milla. Quitar paradas hace que la ruta sea más rápida para todos los pasajeros y puede ahorrar suficiente tiempo en una ruta para reinvertir el servicio en otras partes. Además, la encuesta de los pasajeros mostró que la mayoría de los pasajeros están dispuestos a caminar más lejos hacia una parada Transbay para tener un servicio más rápido y más frecuente.
Restringiendo pasajeros locales – Algunas líneas ya están restringiendo pasajeros locales para ayudar a los pasajeros Transbay a viajar más rápidamente a su destinación. Restringir los pasajeros locales de las líneas Transbay acelera el autobús de dos maneras. Primeramente, los movimientos limitados de pasajeros subiendo al autobús y alineándose sólo en una dirección. Esto es especialmente importante en los grandes autobuses verdes MCI que sólo tienen una puerta. La restricción de pasajeros locales acelera el autobús de una segunda manera, ya que el conductor no tiene que cambiar las tarifas Clipper entre locales y Transbay. Esta acción puede añadir una demora sustancial si una combinación de pasajeros locales y Transbay se suben en la misma parada.
Truncar rutas – Entrar y salir más rápidamente de la autopista permite que la mayoría de pasajeros tengan un viaje más rápido. Hemos explorado la idea de acortar algunas rutas más largas y usar las rutas adyacentes para cubrir las mismas áreas para que no haya pérdida de servicio. Esto aceleraría el servicio para la mayoría de pasajeros.

Reconfigurar las rutas – El uso de carreteras principales en lugar de carreteras residenciales secundarias es una de las características de nuestras rutas más productivas. Hay oportunidades para mover la ruta desde calles más pequeñas hacia corredores principales donde puede haber más oportunidades para recoger pasajeros y moverse más rápidamente. Esto mejora la velocidad y navegabilidad de nuestros autobuses. Además, hemos propuesto llenar los autobuses que viajan casi vacíos modificando las rutas para que puedan recoger más pasajeros en áreas de alta demanda.
Prioridad de tránsito – Proporcionar derecho de paso permite al autobús saltarse las congestiones de tráfico. Uno de los grandes beneficios de mudarse al Salesforce Transit Center es la rampa dedicada de salida y entrada desde el Puente de la Bahía. La ruta actual hacia la Terminal Temporal hace que nuestros autobuses sean forzados a lo largo de calles muy congestionadas. El derecho de paso dedicado no sólo acelera el servicio, también lo hace más fiable.
Mejoras en la duración – Como parte del análisis de condiciones existentes, hemos visto que hay una clara demanda en los primeros y últimos viajes por la mañana y por la tarde. Hemos añadido un viaje más temprano o más tarde en los sitios donde hemos visto más demanda, para ayudar a repartir la carga y capturar una parte de la demanda latente.
Mejoras en la frecuencia – Dónde sea posible, hemos propuesto incrementos de frecuencia para aquellas rutas que necesitan capacidad extra. Más autobuses por hora proporcionan un servicio más fiable y conveniente para nuestros pasajeros.
Uso de autobuses de dos pisos – Quince autobuses de dos pisos entrarán en servicio en junio de 2018. Desplegaremos los autobuses en aquellas rutas que necesitan capacidad, que dan servicio a áreas de gran densidad y que tienen espacio para crecer.
Reducir ineficiencias – Nuestro análisis mostró que hay algunas frecuencias, segmentos de ruta y viajes que no son eficientes. Hemos eliminado esas ineficiencias allí dónde ha sido posible y hemos asignado recursos a las áreas que necesitan más servicio.
Haga clic en los enlaces a continuación para Propuestas de servicio para el servicio de Transbay según el área de servicio.
Alameda Región: Hojas informativas
Proposals:Linea O | Linea OX | Linea W
---
Berkeley- Emeryville Región : Hojas informativas
Proposals: Linea F | Linea FS | Linea J
---
Northern Alameda County and Contra Costa County Región : Hojas informativas
Proposals: Linea G | Linea H | Linea L | Linea LA | Linea LC
---
Oakland- MacArthur Boulevard Región : Hojas informativas
Proposals: Linea NL | Linea NX | Linea NX1 | Linea NX2 | Linea NXC | East Oakland Park and Ride Linea
---
Oakland Hills Región : Hojas informativas
Proposals: Linea B | Linea C | Linea CB | Linea E | Linea P | Linea V
---
Southern Alameda County Región : Hojas informativas
---
---
跨湾服务的明天 旨在推进和实施海湾大桥跨湾网络的服务改善工作。由于 AC Transit 准备入驻新的 Transbay Transit Center (跨湾转乘中心),于 2018 年开始双层巴士业务,我们希望服务能够满足现有需求,并为未来变化和服务拓展做好准备。
阶段二 – 不增加成本计划页面下面
计划草案的详情请在此处查看(链接)。 在第一阶段工作后,我们围绕以下改善类型制定了一个草案:
停止合并 – 这将有助于加快沿线巴士的速度,把巴士加速和减速时间算进来,每移除一个站点大约提速30秒。Transbay 服务的标准站间距是1/2到2/3英里。目前的站间距平均为1/5英里。移除站点使所有的路线变得更快,同时节省足够的时间,以便再投资其他服务。另外,乘客调查表明,为了更快、更频繁的服务,大多数乘客愿意行走更远的距离去 Transbay 站点。
限制本地乘客 – 为了加快Transbay服务的行程,一些线路已经开始限制本地乘客乘车。限制本地乘客在两方面加快了Transbay服务:第一,仅在一个方向限制乘客上下车。这对于绿色大型MCI单门车来说尤其重要。第二个方面,司机不用在本地和Transbay服务之间切换 Clipper 票价。如果本地和 Transbay 乘客在同一站上车,票价转换将增加延迟。
截断路线 – 快速上下高速能缩短大多数乘客的行程时间。我们已经考虑缩短一些较长的路线,并使用相邻的路线覆盖相同的地区,以免减少服务地区。这为大多数乘客缩短了行程时间。
重新配置路线 – 高效线路的特点之一是它们使用主要大道,而非销狭窄的,或是居民区的道路。我们有机会将路线从较小的街道转移到更多的主要道路,这样能够服务到更多乘客,并且提升速度。大大提高了我们巴士的速度和航行能力。另外,我们已经提议把一条表现欠佳的巴士线路重新设计,转移到高需求地区。
交通运输优先级 – 赋予巴士优先行驶权能够帮助巴士避免交通堵塞。搬迁到新交通转运中心(Salesforce Transit Center)后,巴士将享有专门的 Bay Bridge 上下道。目前开往临时中转站的路线非常拥堵。巴士优先行驶道不仅能加速行程,还让我们的服务变得更可靠。
服务时间改善 – 根据现有服务的情况分析,早上第一趟车,和下午最后一趟车的需求很高。在需求呼声高的地方,我们已经增加了一趟早班车或晚班车,分散了乘客群并满足到个别需求。
提高频率 – 尽可能的在高需求的地区增加巴士班次。每小时更多的巴士为乘客提供更可靠和便捷的服务。

使用双层巴士 – 2018年6月,15辆双层巴士将投入服务。我们会把巴士部署在高需求、高乘客量的地区。
减少低效线 – 我们的分析显示有一些低效的班次,路段和行程。我们已经尽可能地将这些低效率的资源分配到需求高的地区。
根据服务区域,点击下面的链接,了解Transbay服务的服务建议
---
Berkeley- Emeryville 地区 : 情况说明
---
Northern Alameda County and Contra Costa County 地区 : 情况说明
Proposals: 线 G | 线 H | 线 L | 线 LA | 线 LC
---
Oakland- MacArthur Boulevard 地区 : 情况说明
Proposals: 线 NL | 线 NX | 线 NX1 | 线 NX2 | 线 NXC
---
Proposals: 线 B | 线 C | 线 CB | 线 E | 线 P | 线 V
---
Southern Alameda County 地区 : 情况说明