Transbay Tomorrow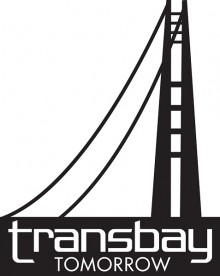 Transbay Tomorrow aims to develop and implement service improvements on the Bay Bridge Transbay network. As AC Transit prepares to move into the new Transbay Transit Center and begins double decker bus operations in 2018, we want to make sure our service meets existing demands and prepare for future changes and service expansions.
The goals of Transbay Tomorrow project include:
Reconfigure existing service by reducing inefficiencies and creating new routes to meet demand
Plan for service expansions for when funds become available
Recommend capital improvements that allow for more reliable travel times
Recommend a new fare policy for Transbay routes in conjunction with the opening of the new Transbay Transit Center
Learn more about the Transbay Tomorrow project:
Transbay Tomorrow: Phase One
Existing Conditions: Line-by-Line Fact Sheets
Transbay Tomorrow: Phase Two
Service Proposals: Line-by-Line Fact Sheets
---
Transbay Mañana tiene el objetivo de desarrollar e implementar mejoras en el servicio de la red Transbay del Puente de la Bahía. Mientras AC Transit se prepara para mudarse al nuevo Centro de Tránsito Transbay y empezar el funcionamiento de los autobuses de dos pisos en 2018, queremos asegurarnos de que nuestro servicio cubre la demanda actual y prepararnos para los futuros cambios y expansiones del servicio.
Los objetivos del proyecto Transbay Mañana incluyen:
Reconfigurar el servicio existente reduciendo ineficiencias y creando nuevas rutas para satisfacer la demanda.
Planificar las expansiones del servicio para cuando hayan fondos disponibles
Recomendar mejoras clave para permitir tiempos de viaje más fiables
Recomendar una nueva política de tarifas para las rutas Transbay en conjunción con la inauguración del nuevo Centro de Tránsito Transbay.
Las encuestas para pasajeros son un componente crucial de Transbay Mañana. A través de estas encuestas, junto con los análisis de las condiciones existentes, AC Transit puede priorizar lo que los pasajeros valoran y desean en su servicio de Transbay, e implementar cualquier cambio propuesto. Su opinión en estas encuestas es bienvenida y necesaria para asegurar que las mejoras propuestas se escalonen de manera apropiada y relevante, para preparar la inauguración del Centro de Tránsito de Transbay en 2018.
———————————————-
Las reuniones comunitarias son otro componente crucial de Transbay Mañana.
Únase a nosotros y ayúdenos a desarrollar el futuro de nuestro servicio del Puente de la Bahía:
Más información sobre el proyecto Transbay Mañana:
Transbay Mañana: Fase Uno
Condici ones Existentes: Linea Hojas informativas
Transbay Mañana: Phase Two
Service Proposals: Linea Hojas informativas
---
跨湾服务的明天 旨在推进和实施海湾大桥跨湾网络的服务改善工作。由于 AC Transit 准备入驻新的 Transbay Transit Center (跨湾转乘中心),于 2018 年开始双层巴士业务,我们希望服务能够满足现有需求,并为未来变化和服务拓展做好准备。
项目目标包括:
减少低效路线并开辟新路线以重新配置现有业务,满足需求
资金盈余时计划进行服务扩展
改善资本状况,提供更可靠的出行时间
携手新的 TransBay 转乘中心,为 Transbay 线路推荐新的票价政策
乘客调查是Transbay Tomorrow 项目至关重要的一部分。通过这些调查,以及对当下状况的分析,AC Transit 得以把乘客对 Transbay 服务的需求放在首位,并且实施改变。您填写的信息非常重要,您的回馈将有助于我们按照优先顺序实施改进措施,以准备好2018年 Transbay 转乘中心的顺利运营。
Transbay Tomorrow 的另一重要组成部分是社区会议。
请和我们一起开拓海湾大桥服务的未来。




了解有关Transbay Tomorrow项目的更多信息:
Transbay Tomorrow: Phase One
情况说明