Ways to Plan Your Trip
511 SF Bay Transit Trip Planner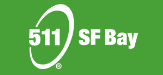 On the 511.org web site, you can plan a trip using one or more transit agencies, get walking directions and maps, and see nearby routes and services. Regional service announcements, transit schedules, and real-time departure information are also available.
Other online transit trip planners
Several other online trip planners are made available by private companies.  AC Transit has not tested these trip planners and does not endorse any of them.  This list is provided only as a convenience for our riders.  While every attempt has been made to ensure that this list is comprehensive and accurate, web sites are frequently changed.
| Web site | Description |
| --- | --- |
| Bing Maps | Get transit directions and display them on a map or aerial photography, from a straight or bird's-eye view. Directions designed for printing also include walking maps of the beginning and end points. Compare with walking and driving directions. |
| Google Maps | Get transit directions and display them on a map, satellite photography, or dynamic 3-D imagery. Print directions include walking maps of the beginning and end points and transfer points, and detail maps of each bus line taken. Compare with walking, driving, and bicycle directions. |

People interested in developing web sites or applications featuring AC Transit's service will find many data files available from our Data Resource Center and 511.org's Developer Resources pages.  Users of smartphones and tablets can also find trip planning apps on AC Transit's Get Mobile AC Transit Information Center
Hours: The Transit Information Center is open Monday through Friday, 6:00 a.m. to 7:00 p.m.; Saturday and Sunday, 9:00 a.m. to 5:00 p.m.  It is closed on New Year's Day, Memorial Day, Independence Day, Labor Day, Thanksgiving Day, and Christmas Day.
AC Transit Maps and Schedules
People who want to plan trips for themselves can use AC Transit's Maps and Schedules pages to get detailed information. View the AC Transit system map, and for each AC Transit line, maps, schedules, stop lists, descriptions and printable (PDF) timetables.