Bus Crowding Information Now Available for Most Trips
Bus Crowding Information Now Available for Most Trips
January 11,2021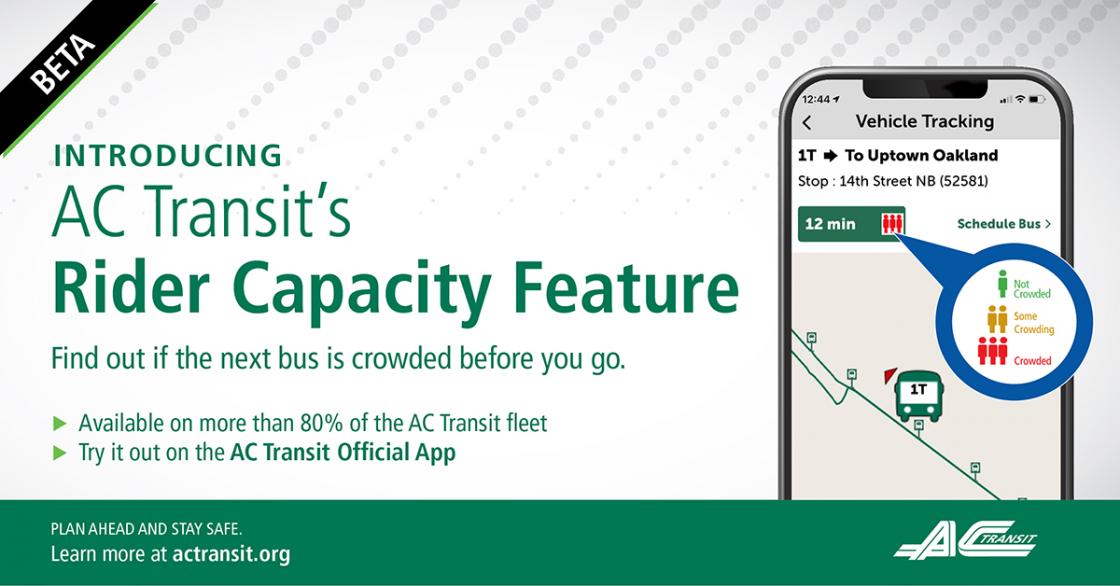 Find out if the next bus is crowded before you go with real time rider capacity information on your mobile device. Try the beta version of AC Transit's rider capacity feature.
Approximately 80% of AC Transit's fleet is equipped with automated passenger counting sensors that feed into our data—providing real-time rider capacity information for all AC Transit bus lines on most trips. This data is refreshed every 15-seconds, providing riders with up-to-date trip planning information.
For some trips, rider capacity information is not yet available, but we are working to equip all buses in the fleet with passenger counting technology.
Download the AC Transit Official app or visit actransit.org/rider-capacity to learn more.