August 2022 Employees of the Month
August 2022 Employees of the Month
August 01,2022
It takes a lot of hard work and dedication to keep AC Transit buses on the road and running smoothly. Each month, the District honors the service of those drivers and mechanics who contribute directly to this effort by awarding "Employee of the Month" honors from our Supervision, Maintenance and Transportation divisions. Our candidates are nominated by supervisors at our Central Maintenance Facility and at each of AC Transit's four bus divisions in Emeryville, Richmond, East Oakland and Hayward. Winners from each division and one from the Central Maintenance Facility are selected by the Superintendent of the division. Each winner receives a gift certificate to a local restaurant.

We are pleased to announce the "Employee of the Month" winners for August 2022.
SUPERVISION/CENTRAL MAINTENANCE FACILITY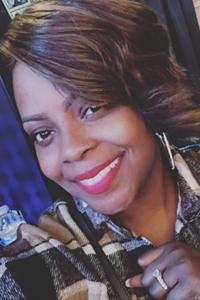 Keyoila Colbert
Transportation Supervisor
Keyoila Colbert is an excellent Transportation Supervisor and an exceptional controller. Ms. Colbert has great professionalism on the radio and provides great customer service to bus operators.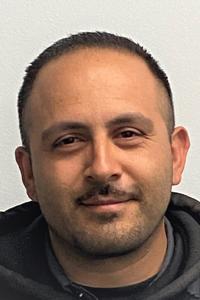 Nehemias Garcia (aka Jr.)
Senior Body Mechanic
Jr. is a Senior Body Mechanic who is tasked with repairing major body damage and collisions on our bus fleet and non-revenue vehicles. He is always willing to help his co-workers and get vehicles repaired on time. Thanks, Jr!
EMERYVILLE DIVISION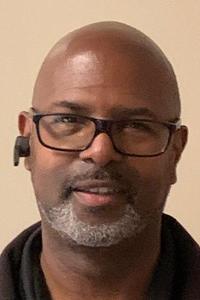 Kevin Lyons
Bus Operator
Operator Kevin Lyons is a dedicated employee with great customer service skills. His quiet demeanor and patience exude professionalism.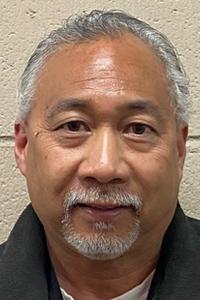 Francois Pohan
Senior Body Shop Mechanic
Francois Pohan started working on coach #1539 which had been involved in an accident. Francois fabricated a new body panel, removed the old stripes, and cleaned off the old decal glue to make it ready for the new decals. Francois had the coach ready for service before the afternoon pullout. Thank you for your effort in returning the coach to service promptly.
RICHMOND DIVISION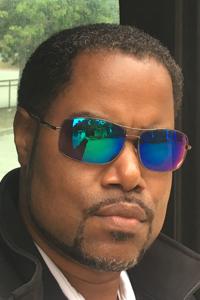 Dwayne Cook
Bus Operator
Operator Dwayne Cook consistently demonstrates a positive attitude towards work responsibilities and his co-workers. He treats passengers and co-workers with the utmost respect and tries to put a smile on everybody's face. Mr. Dwayne Cook also has perfect attendance. D3 is blessed to have such a great employee on its team.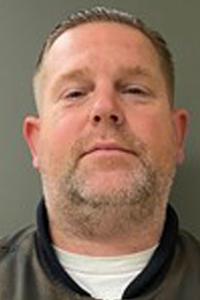 Britton Mansell
Electrician
Britton exceeds expectations daily by performing his duties efficiently and taking the initiative to address other potential issues within the division to ensure our facilities are maintained. He is a role model in his department and always volunteers to assist in all areas of the Maintenance department. During a facility compliance inspection, Britton took the initiative to complete tasks outside his regular duties, which helped the Division pass our inspection.
EAST OAKLAND DIVISION
Deanna Buford
BRT Platform Agent
BRT Platform Agent Deanna Buford is very bright and quite motivated. Her positive attitude and commitment to safety on the BRT platform is commendable. Ms. Buford communicates effectively with her co-workers and is a true team player. Platform Agent Buford provides great customer service to our passengers and is a true asset. We appreciate her efforts!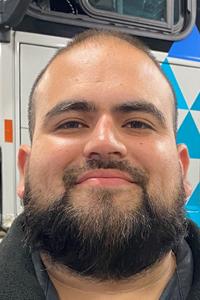 Daniel Flores
Apprentice Mechanic
As a Level 3 Apprentice Mechanic, Daniel Flores demonstrates immense interest in learning new skills, taking on challenges, and sharing his knowledge. Last week he showed another Apprentice Mechanic how to replace a front Kingpin on a Gillig Bus. Work was performed on time, torqued to specifications, and ready for service. Thank you for all your effort to keep buses safe and reliable on the road.
HAYWARD DIVISION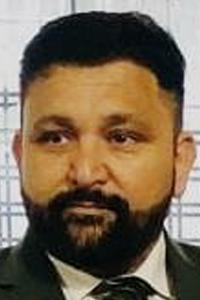 Tajender Rai
Bus Operator
Operator Tajender Rai has received several commendations from OCC controllers, Supervisors and passengers for his dedication and hard work. After his regular assignment ends, Operator Rai often works with Division 6 Dispatchers to cover open runs to ensure service. Congratulations and thank you for your dedication to providing excellent customer service, Mr. Rai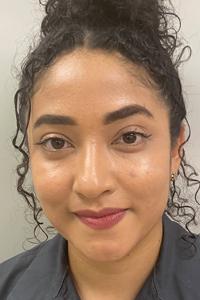 Suceley Salazar
Facilities Janitor
Suceley has been making an impact since her start at Division 6. She arrives with a positive attitude and goes beyond what is expected. Many emails have been received from Drivers, Dispatchers, and Supervision regarding her professionalism and cleaning tactics. She has always stepped up to help when needing help at Division 6 or anywhere else in the District. Suceley is a great employee to have on our AC Transit team.