Transbay Service
AC Transit is operating a modified service schedule in response to the COVID-19 pandemic. To check the schedule for your Transbay line, please see here.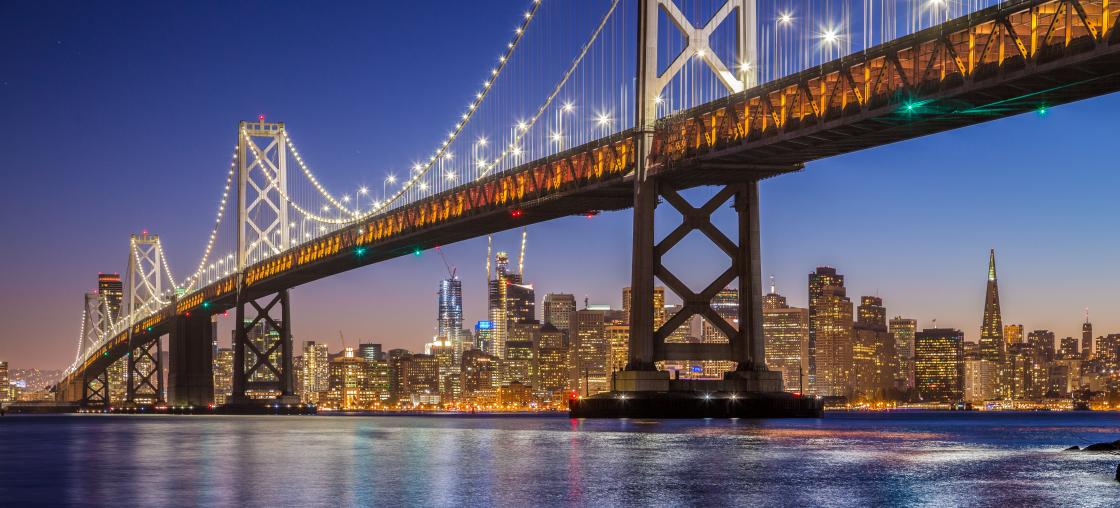 With 30 bus lines together providing service over all three Bay Area bridges and stops conveniently located in hundreds of neighborhoods throughout the East Bay, AC Transit is one of the easiest ways to commute across the Bay. AC Transit makes over 500 trips each weekday into and out of downtown San Francisco alone, plus there are three lines running all day and on weekends, and All-Nighter lines that operate during the late-night hours when BART is closed. Use the links below to learn more about the Transbay Service: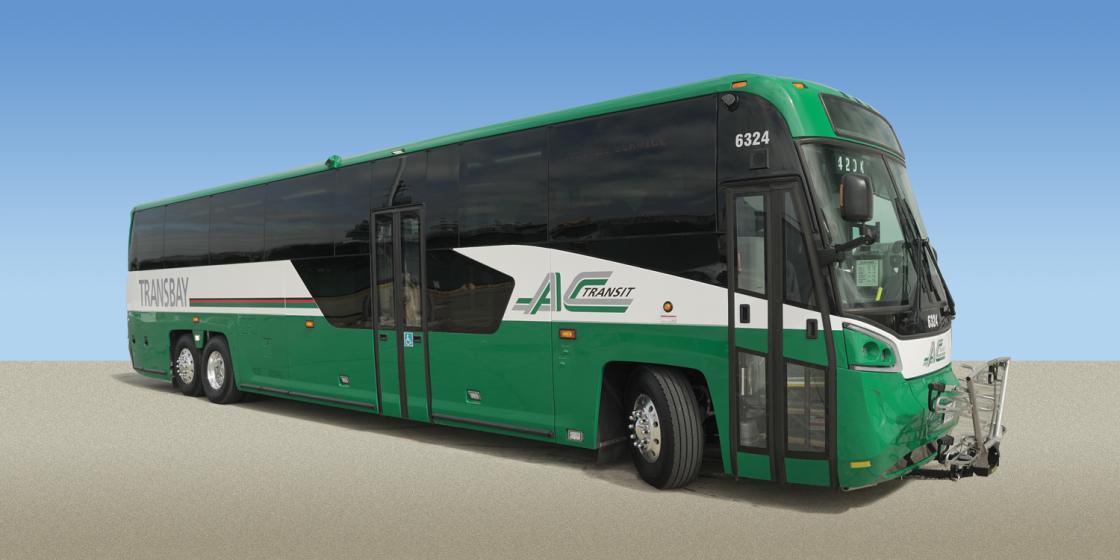 New Transbay Coaches Debut
AC Transit introduces a new generation of Transbay service with the rollout of the MCI D45 CRT LE coaches. Key features of the new coaches are better accessibility, rider improvements, and operational improvements. A low-floor area at a second door has room for two mobility devices or seating for passengers who have difficulty using stairs; the second door uses a simpler and faster ramp compared to the old MCI coaches' lift. Learn more about the redesigned MCI commuter coaches.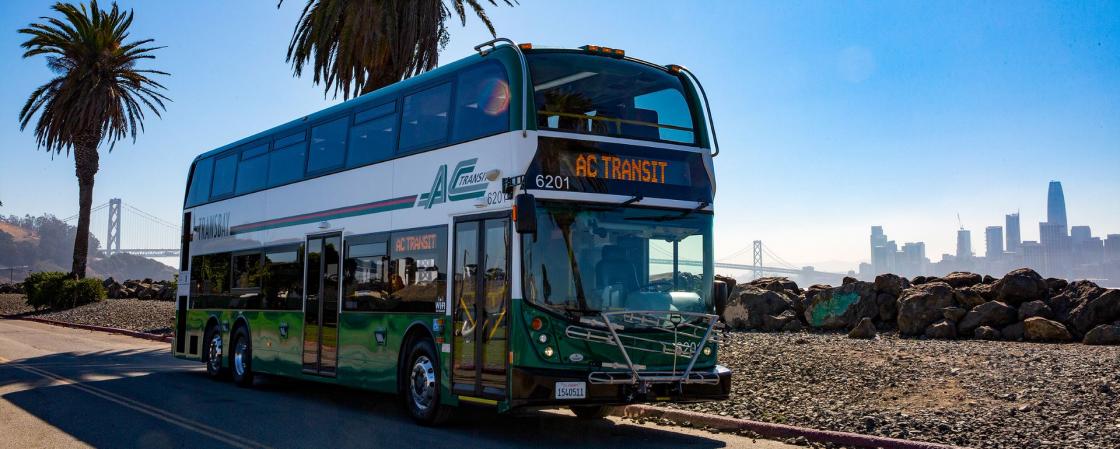 Double Decker Buses
AC Transit continues its commitment to improve Transbay service with the introduction of double decker buses. These buses are brought to you by Transbay Tomorrow, a visionary AC Transit project dedicated to reduce overcrowding and improve congestion on the Bay Bridge. The double decker buses will increase capacity to 78 passengers per coach with amenities such as Wi-Fi, footrests, reclining seats on the upper deck and three bike racks, while offering sweeping panoramic views of the Bay. Double decker buses are rolling on lines L, LA, FS and J.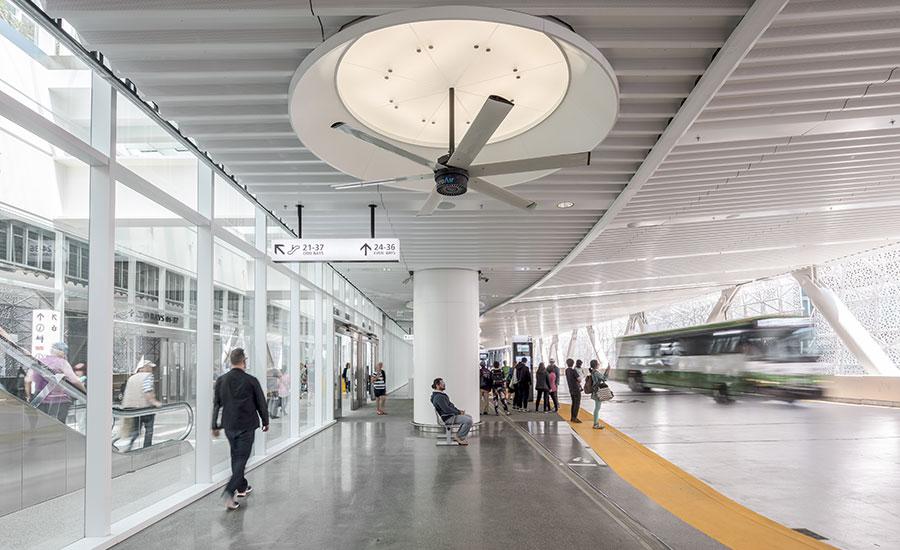 Salesforce Transit Center
AC Transit resumed Transbay service operations in the Salesforce Transit Center on Sunday, August 11, 2019. The Salesforce Center is located between Mission and Howard streets, from Beale to Second streets.
AC Transit operates the Bay Area's most comprehensive transit service at the new center, deploying 27 bus lines and 140 buses at peak hour during weekdays, using the Bus Deck on Level 3 of the building. Each AC Transit bus line has a designated Bus Bay, except for Line 800. Line 800 is serving the stop located at First and Mission streets.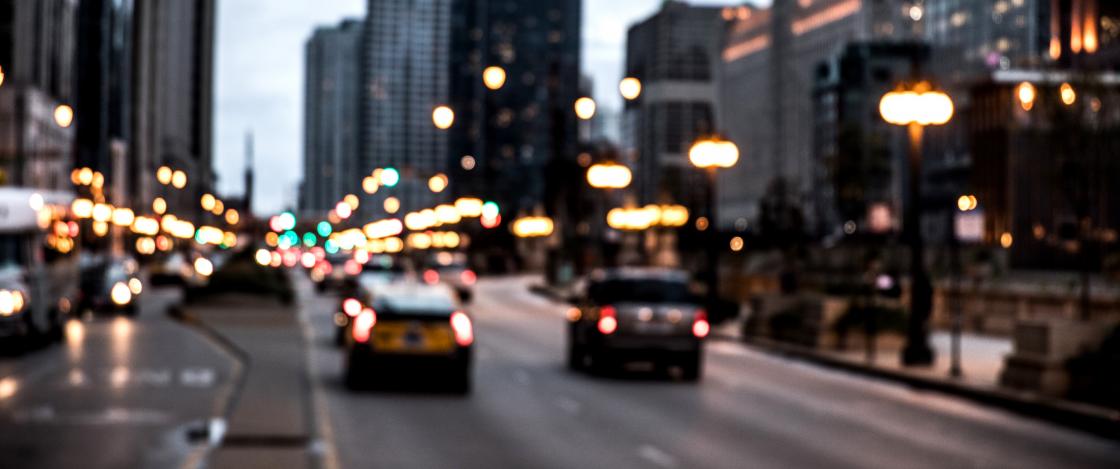 Transbay Tomorrow
The Transbay Tomorrow Project aims to develop and implement service improvements on the Bay Bridge Transbay network. As AC Transit prepares to move into the new Transbay Transit Center and begin double decker bus operations in 2018, we want to make sure our service meets existing demands and prepare for future changes and service expansions. Click on the links below for more information on the project: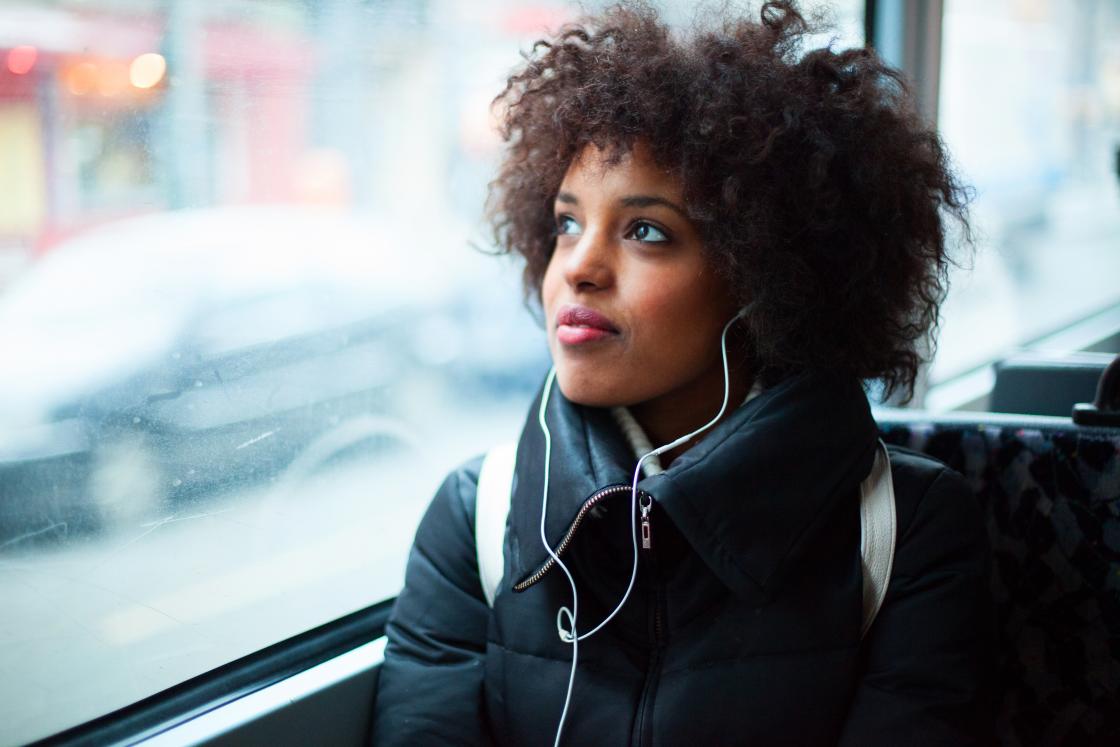 Can I use a Transbay bus for a local trip?

Local riders are allowed on Transbay lines E, F, NL, O and 800 (and on lines B, C, CB, and M, which are currently suspended), but not on others. You must inform your driver before paying your fare – the driver will change the farebox or Clipper reader to deduct the proper local fare amount.
How to ride local on a Transbay bus:

1) Choose a Transbay line that allows local riders.
2) Inform the driver that this is a local ride BEFORE paying your fare or tagging your Clipper card.
3) Wait for the driver to reset the farebox or Clipper card reader, then tag your card or insert your cash fare.