August 2023 Employees of the Month
August 2023 Employees of the Month
August 02,2023
It takes a lot of hard work and dedication to keep AC Transit buses on the road and running smoothly. Each month, the District honors the service of those drivers and mechanics who contribute directly to this effort by awarding "Employee of the Month" honors from our Supervision, Maintenance and Transportation divisions. Our candidates are nominated by supervisors at our Central Maintenance Facility and at each of AC Transit's four bus divisions in Emeryville, Richmond, East Oakland and Hayward. Winners from each division and one from the Central Maintenance Facility are selected by the Superintendent of the division. Each winner receives a gift certificate to a local restaurant.

We are pleased to announce the "Employee of the Month" winners for August 2023.
SUPERVISION/CENTRAL MAINTENANCE FACILITY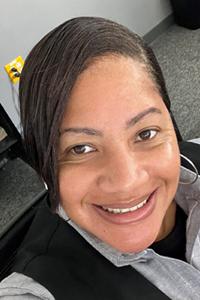 Quanta Barnes
Road Supervisor
Quanta Barnes demonstrates excellent leadership skills going above and beyond the tasks asked of her. She is always willing to help when needed, and go the extra mile to ensure the job gets done.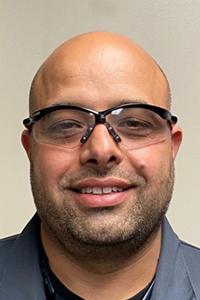 Alfredo Vega
Journey Level Mechanic
Alfredo is being recognized for his continuous growth in the Unit Room. As the lead trainer in the Small Component shop, everyone knows that Alfredo is dedicated and reliable. He works with a high level of dedication and passion for producing quality products. AC Transit is lucky to have an employee with his conviction and determination for excellence. Thank you, Alfredo, for your constant dedication to supplying the district with good-quality components.
EMERYVILLE DIVISION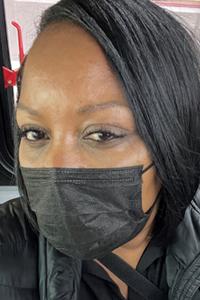 Jacqueline Bailey
Bus Operator
Veteran Operator Jacqueline Bailey manages operational challenges with grace and the experience of 12 years. Ms. Bailey maintains a positive attitude, neat uniform and a smile on her face. Her customer service and positive attitude are distinguishing characteristics that both co-workers and passengers welcome daily.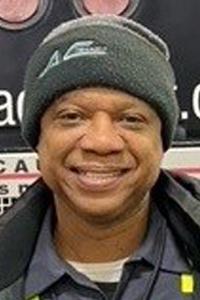 Kevin Ashford
Journey Level Mechanic
Kevin Ashford is a veteran in the AC Transit Maintenance department. With over a quarter century of experience, he has learned to handle almost any situation on the shop floor. From troubleshooting a problematic bus and helping a fellow mechanic, to stepping in to assist the foreman and dispatcher fill runs for the morning pullout. Division 2 and the District appreciate your daily efforts.  
RICHMOND DIVISION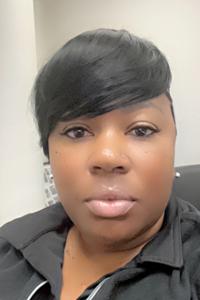 Tamiko Williams
Bus Operator
Tamiko Williams is an exceptional team player. She frequently volunteers to help coordinate division events and assists with teaching or training operators on programs that optimize internal/external bus operations. Her collaboration and customer service skills are outstanding.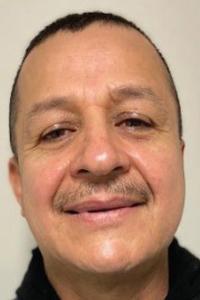 David Gonzalez
Service Employee
David is a dedicated employee who takes great pride in his work. His commitment and work ethic are unparalleled and inspire his Team. David is an integral part of why Division 3 sets the standard for bus cleanliness and is instrumental in ensuring that Division 3 exceeds the District's Bus cleanliness goal every month. David is also a service employee lead who works with his Team to ensure that all processes and procedures are followed. Thank you, David 
EAST OAKLAND DIVISION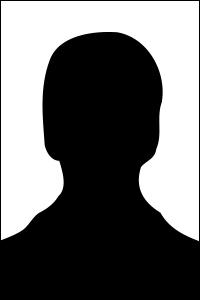 Francisco Lizardo
Bus Operator
Francisco Lizardo has great internal and external customer service skills. He is well-known for always greeting staff and volunteering to assist passengers or staff when needed. Mr. Lizardo has an obvious joy for working in transportation and public service.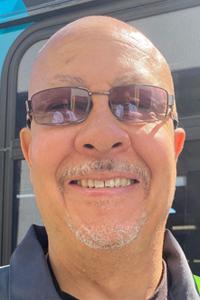 Philip Pertinaud
Journey Level Mechanic
Mr. Pertinaud shows commitment and follows through with every task he is assigned. Philip has taken a special interest in troubleshooting coaches that are repeat road calls and whose complaints are hard to duplicate. Recently Philip saved the district thousands of dollars and an extended downtime by repairing a harness on a Tempo coach that is on backorder. We thank Philip for his hard work and attention to detail.
HAYWARD DIVISION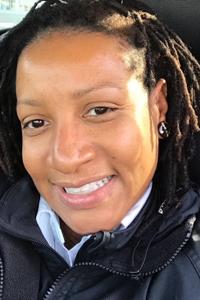 Jasmeen Dyous
Bus Operator
Jasmeen Dyous is a model employee with a great enthusiasm for learning and growing professionally. She always greets customers with a smile and takes extra care to ensure customer satisfaction. Ms. Dyous consistently demonstrates a positive attitude by working towards AC Transit goals and sometimes putting her personal interests aside for the District's benefit. We commend and thank you, Operator Jasmeen!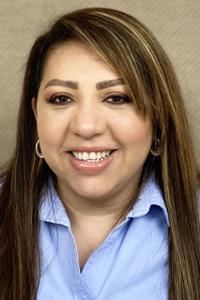 Ingrid Cardona
Senior Clerk
Ingrid does a great job as Senior Clerk for Division 6. She is always willing to go out of her way to help employees with any issues. Recently, Ingrid took the initiative to plan and coordinate our division of the quarter party, staying for every shift to ensure everyone had warm food. Your efforts are greatly appreciated.