July 2022 Employees of the Month
July 2022 Employees of the Month
July 01,2022
It takes a lot of hard work and dedication to keep AC Transit buses on the road and running smoothly. Each month, the District honors the service of those drivers and mechanics who contribute directly to this effort by awarding "Employee of the Month" honors from our Supervision, Maintenance and Transportation divisions. Our candidates are nominated by supervisors at our Central Maintenance Facility and at each of AC Transit's four bus divisions in Emeryville, Richmond, East Oakland and Hayward. Winners from each division and one from the Central Maintenance Facility are selected by the Superintendent of the division. Each winner receives a gift certificate to a local restaurant.

We are pleased to announce the "Employee of the Month" winners for July 2022.
SUPERVISION/CENTRAL MAINTENANCE FACILITY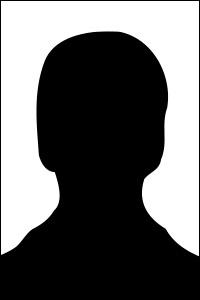 Trevor Pacheco
Transportation Supervisor
Trevor Pacheco has gone above and beyond helping with any task given. Supervisor Pacheco has recently excelled at moving the District's Operations Restroom Program forward. He is the epitome of a team player that always gives 100%. We appreciate you and all your hard work, Mr. Pacheco. You are Awesome!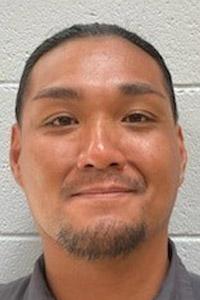 Jason Regino
Journey Level Mechanic
Jason is a Journey Level Mechanic at the CMF Revenue shop. He was recently tasked with working with apprentice mechanics and training them on the R&R processes of changing engine and transmission packages. Jason is always willing to help whenever his expertise is needed and is a pleasure to have in the shop. Thanks, Jason.
EMERYVILLE DIVISION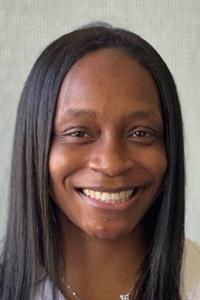 Natasha Bowie
Dispatcher
Operator Natasha Bowie is a mighty force to reckon with in the District. Her performance and customer service skills undoubtedly make her an asset to the D2 team and the District. Division Management looks forward to her ongoing career growth.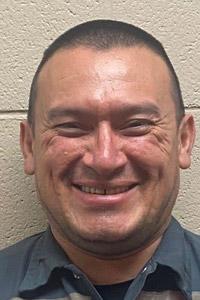 Jairo Galdamez
Journey Level Mechanic
Division two has been challenged the last few weeks with excessive coaches down. On Monday morning, 6/6/2022, we needed more than the average number of coaches for the afternoon pullout. Jairo Galdamez performed a brake job, completed suspension work, and repaired another much-needed coach for the pullout by 2:00 PM. Jairo is a perfect example of a dedicated and hardworking employee. This award is much deserved for his contribution to the team. Thanks Jairo!
RICHMOND DIVISION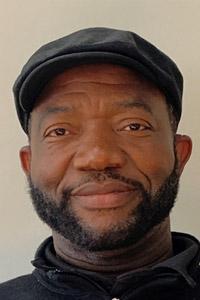 Raphael Nomeh
Dispatcher
Raphael Nomeh is a breath of fresh air to Division 3. He always bends over backwards to assist Operators and Staff; we can always count on him to help out with a little bit of everything. Raphael always keeps a cool demeaner, and he never allows anything to waver his professionalism. His diligence, positive energy and infectious laughter are essential to Division Three. Mr. Nomeh, please don't ever change.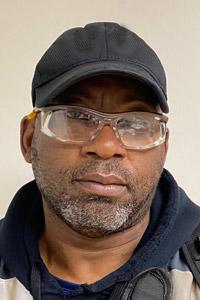 Dinieri Parker
Service Employee
Dinieri Parker is a dedicated employee and is very dependable. He is very efficient with his duties and has recently assisted facility maintenance operations during staffing shortages. Throughout the COVID pandemic, Dinieri has taken extra measures to ensure that the District's Smart program is executed as planned. Dinieri works closely with the maintenance shop and always volunteers his knowledge to anyone that may need help. Dinieri is a valuable asset to Division 3 and the District.
EAST OAKLAND DIVISION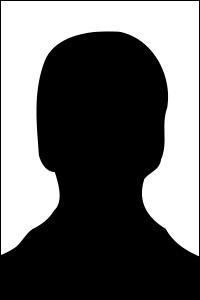 Jerome Johnson
Bus Operator
With over 17 years of service, Operator Jerome Johnson consistently demonstrates a positive attitude towards co-workers and work responsibilities. He treats passengers and co-workers with the utmost respect and tries to put a smile on everybody's face. Mr. Jerome Johnson has perfect attendance and does not hesitate to go to the right source for correct information when needed. It's a blessing to have Operator Jerome Johnson as one of our own.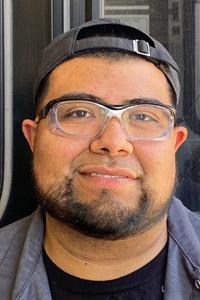 Joseph Romero
Apprentice Mechanic
As an apprentice Mechanic, Joseph shows interest in learning new skills. Joseph repaired a no AC complaint on a Gillig without being too familiar with the HVAC system. He studied the Thermo King Maintenance Manual and was able to repair the Coach without any help. Thank you, Joseph, for your effort to keep Buses on the road.
HAYWARD DIVISION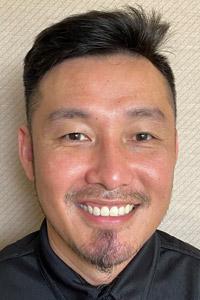 David Cheng
Operator/Dispatcher
David Cheng has been deserving of this honor for some time. Not only is Operator Cheng an excellent Bus Operator, but he is also an excellent Dispatcher. Mr. Cheng is willing to help in any role that is assigned to him. Operator/Dispatcher Cheng, congratulations on a well-deserved honor and thank you for performing beyond all required expectations to help the District.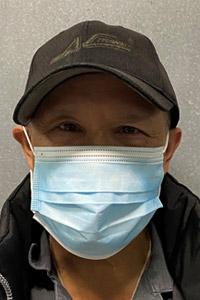 Steve Lee
Lead Journey Level Mechanic
Steve is the day shift Lead and the Relief Working Forman in the absence of the maintenance supervisor. He is very dependable and executes all tasks beyond expectation. When the workload is low, he looks for ways to improve fleet reliability. Recently, our New Flyer fleet was experiencing excessive DEF leaks. Steve took the initiative to find the root cause, which led him to develop a plan of action to prevent reoccurrence.