May 2022 Employees of the Month
May 2022 Employees of the Month
May 02,2022
It takes a lot of hard work and dedication to keep AC Transit buses on the road and running smoothly. Each month, the District honors the service of those drivers and mechanics who contribute directly to this effort by awarding "Employee of the Month" honors from our Supervision, Maintenance and Transportation divisions. Our candidates are nominated by supervisors at our Central Maintenance Facility and at each of AC Transit's four bus divisions in Emeryville, Richmond, East Oakland and Hayward. Winners from each division and one from the Central Maintenance Facility are selected by the Superintendent of the division. Each winner receives a gift certificate to a local restaurant.

We are pleased to announce the "Employee of the Month" winners for May 2022.
SUPERVISION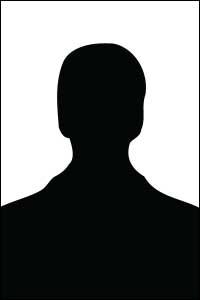 Devon Alexis
Supervision
Supervisor Devon Alexis is a true team player. He maintains a calm and professional demeanor, and responds to operators and the public with concise information. Please join Supervision in celebrating another great supervisor of the month!
CENTRAL MAINTENANCE FACILITY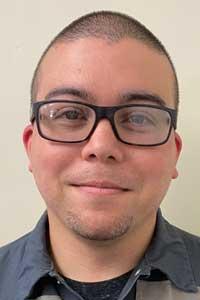 Robert Levy
Journey Level Mechanic
Robert's daily duties usually consist of replacing bus powertrain systems, but recently has been tasked to assist with the post-delivery inspections of the new Zero Emissions buses coming on board. His assistance to the inspection team has helped us put these buses into service. Thanks, Robert!
EMERYVILLE DIVISION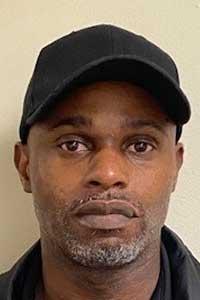 Delondo Cooper
Bus Operator
Operator Delondo Cooper takes pride in his profession. He performs well and maintains a positive attitude by expressing gratitude daily. Mr. Cooper enjoys and appreciates working in a career which provides well for his family.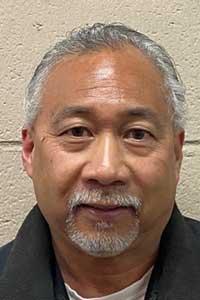 Francois Pohan
Senior Body Shop Mechanic
Francois repaired coach 1539, which had been involved in an accident. He fabricated a new body panel from a previously damaged panel, installed all necessary hardware, installed new decals, and had the coach ready for service before the afternoon schedule. Thank you, Francois, for your efforts. Well deserved.
RICHMOND DIVISION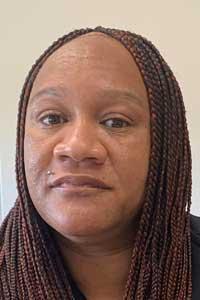 Anisha Keel
Bus Operator
Anisha Keel is a very pleasant bus operator with great customer service skills. She assists passengers and routinely greets everyone, both passengers and co-workers. Per Ms. Keel, each workday is a joy and different.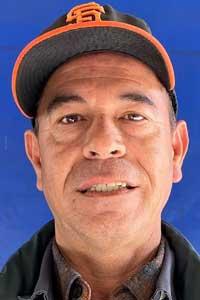 Rafael Mendoza
Facilities Mechanic
Rafael has a significant impact in keeping our facility operating efficiently, safe, and clean. He possesses a strong work ethic and a positive attitude. Rafael readily accepts assignments and completes tasks on time. Rafael cares about the facility and always gives input and ideas that can improve our operations. We are happy and thankful to have Rafael as part of our Team. Great Job!!
EAST OAKLAND DIVISION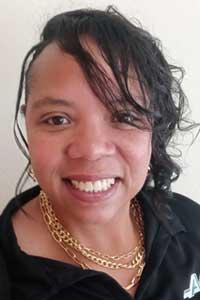 Jaida Harris
Bus Operator
Jaida Harris is the epitome of a professional operator. She is reliable, responsible, and pleasant to both co-workers and passengers every workday. It is a joy and blessing to work with Ms. Jaida.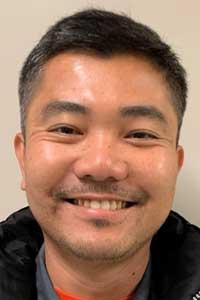 Kyin Kyu
Journey Level Mechanic
Kyin is recognized for his involvement in keeping the Zero Emission Fleet of buses on the road. He proves himself as a very knowledgeable Technician, quick learner, and keeping ahead of the curve thinker. His experience and knowledge are a vital part of AC Transit's achievements in optimizing ZEB technologies. Thank you, Kyin, for your dedication and hard work.
HAYWARD DIVISION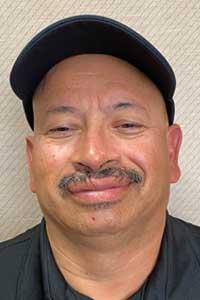 Rafael Castro
Bus Operator
Rafael Castro is a model Bus Operator. His work ethic and customer service skills should be examples for others to emulate. Thank you for everything you do and congratulations on an honor well deserved, Operator Castro!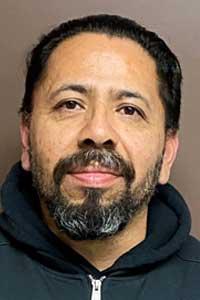 Cesar Mendez
Journey Level Mechanic
Cesar does an outstanding job as RWF. Recently, Cesar has filled the duties and tasks of the late shift operation as the backup supervisor. Cesar schedules cleanings, daily tasks, and module cleanings for the service island while maintaining the work log and keeping pullout on time in the shop. Cesar is also coordinating work for the paint shop. We want to commend Cesar for a job well done.