June 2023 Employees of the Month
June 2023 Employees of the Month
June 01,2023
It takes a lot of hard work and dedication to keep AC Transit buses on the road and running smoothly. Each month, the District honors the service of those drivers and mechanics who contribute directly to this effort by awarding "Employee of the Month" honors from our Supervision, Maintenance and Transportation divisions. Our candidates are nominated by supervisors at our Central Maintenance Facility and at each of AC Transit's four bus divisions in Emeryville, Richmond, East Oakland and Hayward. Winners from each division and one from the Central Maintenance Facility are selected by the Superintendent of the division. Each winner receives a gift certificate to a local restaurant.

We are pleased to announce the "Employee of the Month" winners for June 2023.
SUPERVISION/CENTRAL MAINTENANCE FACILITY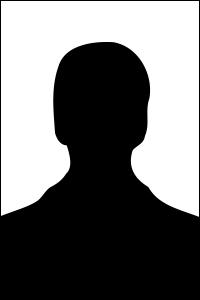 Brooklyn Thompson
OCC/Supervision
Supervisor Brooklyn Thompson is extremely personable and customer friendly. He is easy to approach and always willing to help someone. Mr. Thompson works hard and always steps-up to assist when needed with a smile.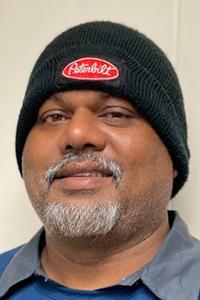 Aman Prasad
Journey Level Mechanic
Aman is a Journey Level Mechanic at CMF. He recently assisted in starting the Gillig In-Frame Engine Overhaul Program. Aman has been instrumental in training the CMF mechanics on overhauling an engine without removing it from the bus. His commitment and dedication are what it takes for a successful program. Thanks, Aman!
EMERYVILLE DIVISION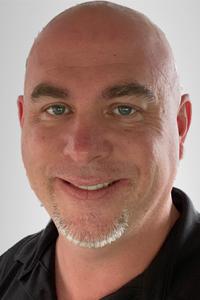 David Cameron
Bus Operator
Operator David Cameron is an outstanding driver with excellent customer service skills. He maintains a friendly disposition and manages work challenges with positivity and professionalism. It is impossible to make a distinction between his good versus challenging workdays! Mr. Cameron always leaves and arrives to work with a smile and positive attitude.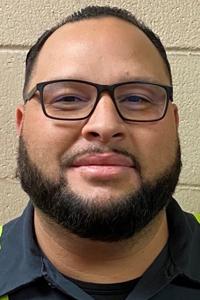 Carlos Paz, Jr.
Journey Level Mechanic
Carlos Jr is an exemplary employee. No job is too challenging for him. He is part of the core ZEB group at D2, assisting in keeping the Fuel Cell fleet running in top order and giving an extra hand when necessary. Thank you for your continuous efforts in improving the fleet.
RICHMOND DIVISION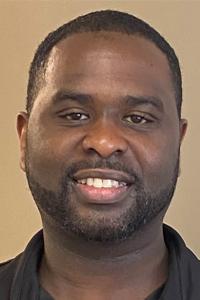 Jamal Williams
Bus Operator
Jamal Williams enjoys working with the public and takes great pride in assisting passengers. He is known by passengers and co-workers as a reliable and hard-working employee. It is a pleasure to have Operator Williams on the Division 3 Team!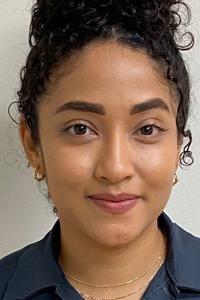 Sucely Salazar
Janitor
Sucely has an exemplary work ethic and always completes her duties efficiently and effectively.  We have received compliments from the Maintenance and Transportation departments regarding her pleasant attitude, thoroughness, and great attention to detail. Recently the facilities department has been very short-staffed, and Sucely has volunteered to fill in to keep the facilities maintained. Thank you for being so dedicated to keeping our work environment safe and clean!
EAST OAKLAND DIVISION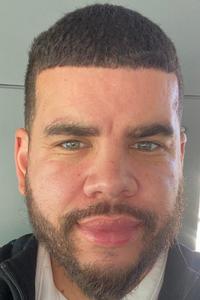 Alfhonso Diazgrandos
Bus Operator
Alfhonso Diazgranados is an exceptional employee at Division 4. Operator Diazgranados' work ethic is second to none and his customer service is incomparable. Over the course of the last year, he has been a role model for other employees when it comes to safe practices. Congratulations on this honor Operator Alfhonso. You deserve it!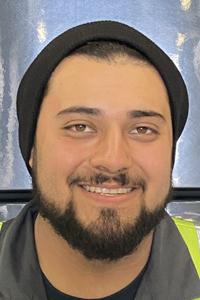 Adrian Vega
Journey Level Mechanic
Adrian Vega shows great interest in the new zero-emission buses. He's currently part of the Youth Innovation Team, increasing awareness amongst young people to help transition our operations to 100% clean energy by 2040. Last week, he diagnosed and repaired a Vapor Door system on a Tempo coach which was causing issues with sticking doors. Your hard work and dedication to keep buses on the road is much appreciated.
HAYWARD DIVISION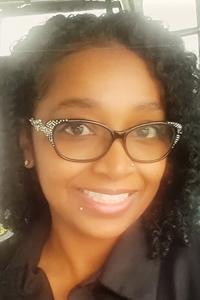 Adrianna Robertson
Bus Operator
Adrianna Robertson is an undeniably reliable professional. Operator Robertson's quiet nature and kind demeanor amplify her exceptional character and work performance. She is also very responsive, punctual, and accepting of all assignments without pause. Thank you for meeting and exceeding everyday expectations Operator Robertson. Job well done and much appreciated!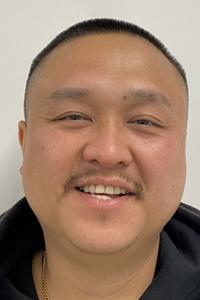 Lai Truong
Journey Level Mechanic
Lai is a great asset to D6 Maintenance. He demonstrates a great work ethic and a positive attitude towards his colleagues and managers. When tasked to fix a bus, his strong troubleshooting skills allow him to source the root cause ensuring proper repairs are performed. D6 appreciates your efforts. Keep up the excellent work!