November 2022 Employees of the Month
November 2022 Employees of the Month
November 07,2022
It takes a lot of hard work and dedication to keep AC Transit buses on the road and running smoothly. Each month, the District honors the service of those drivers and mechanics who contribute directly to this effort by awarding "Employee of the Month" honors from our Supervision, Maintenance and Transportation divisions. Our candidates are nominated by supervisors at our Central Maintenance Facility and at each of AC Transit's four bus divisions in Emeryville, Richmond, East Oakland and Hayward. Winners from each division and one from the Central Maintenance Facility are selected by the Superintendent of the division. Each winner receives a gift certificate to a local restaurant.

We are pleased to announce the "Employee of the Month" winners for November 2022.
SUPERVISION/CENTRAL MAINTENANCE FACILITY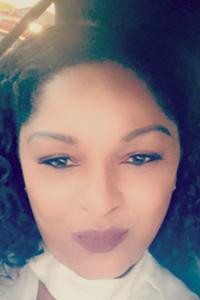 Keisha Quezada
Transportation Supervisor
Keisha Quezada is a Leader. Transportation Supervisor Quezada is always willing to provide assistance to others within the Operations Control Center. Her knowledge and expertise of operations is a key factor to the Operations Control Center team's success. Thank you for being a valued member of the team, Transportation Supervisor Quezada!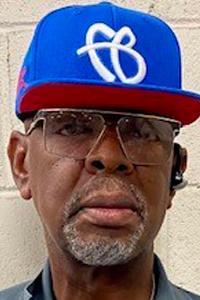 Paul Miller
Journey Level Mechanic/Transmission Shop
Paul is being recognized for his continuous growth in the transmission building dept. Paul is dedicated to rebuilding quality transmissions bringing a cheerful and easy-going work attitude. He is also a part of the Safety Committee to ensure a safe work environment. Paul is a great person to work with and AC Transit is lucky to have an employee with his determination for excellence. We thank you for a job well done.
EMERYVILLE DIVISION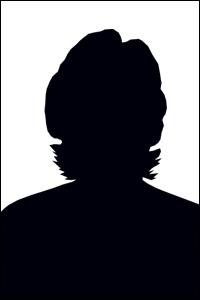 Valerie Tolan-Swinger
Bus Operator
Bus Operator Valerie Tolan-Swinger is a compassionate soul who genuinely cares about her passengers. This personality trait makes her a valuable asset to the District.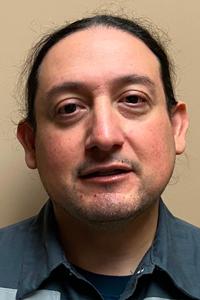 Richard Velasquez
Service Employee
Richard is a dedicated and hard-working employee who currently holds the Lead position at the fuel island. Richard works side by side with the rest of the service employees and takes care of daily assignments given by the supervisor. Knowing the extra attention the Zero Emissions fleet receives on the streets, he ensures they are clean and looking spotless. Thank you, Richard, for your extra efforts.
RICHMOND DIVISION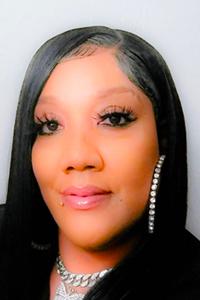 Wakeelah Davis
Bus Operator
Bus Operator Wakeelah Davis has excellent work ethics. Ms. Davis shows up to work ready to perform her best. She consistently provides outstanding customer service skills to internal and external customers, by treating everyone with the utmost respect and dignity. Division 3 is fortunate to have a responsible and trustworthy operator like Ms. Davis on its team.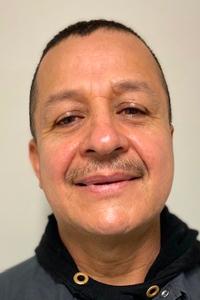 David Gonzalez
Service Employee
David Gonzalez is a Lead at the Fuel Island and for the deep cleaning. David is knowledgeable in the deep cleaning process and is the driving reason why Division 3 recently exceeded the District's expectation for our Monthly Clean Bus Inspection. David always volunteers to flex his schedule to assist the District with staffing needs when needed, in addition to exceptional attendance and punctuality, and he always has a positive outlook that permeates with his Team.
EAST OAKLAND DIVISION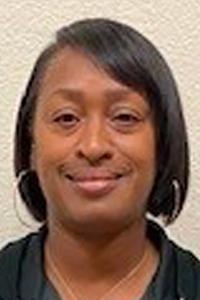 Carla Lockett
Bus Operator
Bus Operator Carla Lockett is an exceptional employee that receives many commendations. Ms. Lockett has a positive attitude and provides excellent customer service. She has been a dedicated Division 4 operator since November 2012.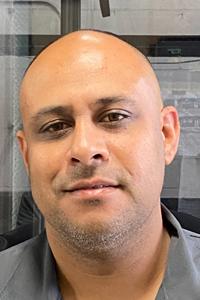 Geronimo Picos
Body Shop Mechanic
Geronimo makes an immense effort to keep our BRT Fleet in excellent shape. He repairs damaged corners and decals immediately. Currently, he's working on a special project to update all the BRT Coaches with the new operator barriers. Thank you for all your hard work to keep the Buses in presentable condition going down the road.
HAYWARD DIVISION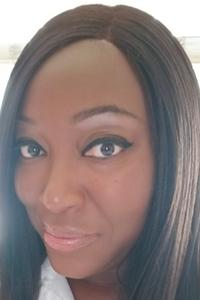 Nicole Forehand
Bus Operator
Operator Nicole Forehand is a model employee with great customer service skills. She always greets passengers with a smile and takes extra care to ensure passenger satisfaction. Ms. Forehand also expresses an interest in professional development, by working overtime or learning different skills and responding to other opportunities.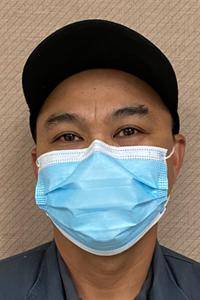 Noel Valones
Journey Level Mechanic
Noel is the late shift inspection Pit Lead. He goes above and beyond to ensure that his coworkers have everything they need to do the job. He is always willing to share knowledge and help when needed. Noel is an excellent asset to division six; his efforts are appreciated.