November 2023 Employees of the Month
November 2023 Employees of the Month
October 27,2023
It takes a lot of hard work and dedication to keep AC Transit buses on the road and running smoothly. Each month, the District honors the service of those drivers and mechanics who contribute directly to this effort by awarding "Employee of the Month" honors from our Supervision, Maintenance and Transportation divisions. Our candidates are nominated by supervisors at our Central Maintenance Facility and at each of AC Transit's four bus divisions in Emeryville, Richmond, East Oakland and Hayward. Winners from each division and one from the Central Maintenance Facility are selected by the Superintendent of the division. Each winner receives a gift certificate to a local restaurant.

We are pleased to announce the "Employee of the Month" winners for November 2023.
SUPERVISION/CENTRAL MAINTENANCE FACILITY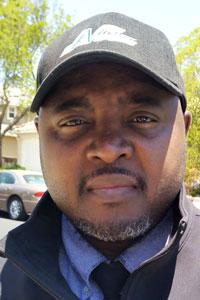 Preston Enis
Transportation Supervisor
Preston Enis is an awesome supervisor that never fails to rise to the occasion. Operators respect him for always going above and beyond to assist them. Peers consider him an excellent supervisor and co-worker. He is a pleasure to manage, very dependable, and by far an asset to the Supervision Team!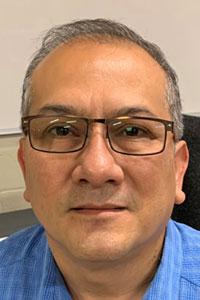 Carlos Hernandez
Facilities Maintenance Mechanic
Carlos has helped CMF lead the district in our LED lighting upgrades. Most recently, he has been working on electrical and lighting upgrades for the remodel of the print shop, but he has been indispensable throughout the district. Carlos has been a big part of the recent D6 guard shack and gate project electrical work and the continuous work on the numerous floor remodels and the new air compressors in the basement for the HVAC pneumatics at the GO. He has continuously proven to be an essential part of AC Transit and the Facilities team.
EMERYVILLE DIVISION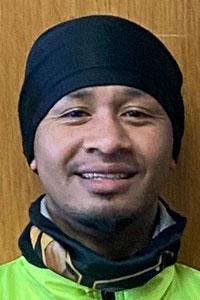 Robert Blake
Bus Operator
Robert Blake has great customer service skills and a pleasant disposition. Mr. Blake always greets everyone with a smile. We are lucky to work with him.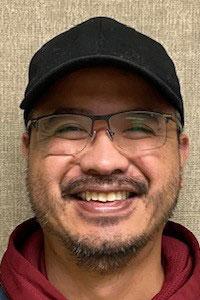 Arthur Bonafacio
Journey Level Mechanic
Arthur has proven an asset to the D3 Maintenance Team by caring about his role and the Division. He continuously works on his development, learning new technologies to develop his skills. Just recently, Arthur worked with New Flyer to inspect all the Fuel Cell buses and identify possible future issues with harnesses. Thank you for the extra effort you put into that project.
RICHMOND DIVISION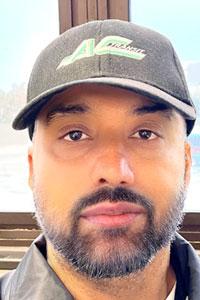 Jagrup "Jag" Dhaliwal
Chief Dispatcher
It is truly a pleasure to work with Dispatcher Jag Dhaliwal. He is always willing to go above and beyond when assisting Bus Operators and Division Staff. Dispatcher Jag always greets everyone with a smile and positive energy; he also mentors and coaches dispatchers and bus operators. He is
a great colleague and worthy of Division Three's Employee of the Month title.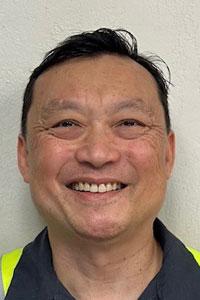 Munson Lim
Service Employee
Munson is a hardworking, dedicated employee who is always ready to assist. Last month, when our Division was experiencing staffing issues, Munson stepped in and worked outside his regular schedule to ensure that all coaches were adequately serviced for our passengers. Munson's contributions also enabled us to pass our monthly Bus Cleanliness inspection. Thank you, Munson, for your hard work and dedication to Division 3 Maintenance.     
EAST OAKLAND DIVISION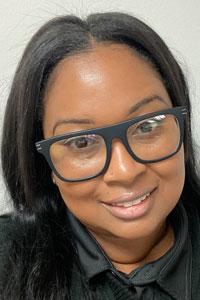 Marquitta Harris
Bus Operator
Marquitta Harris' unwavering dedication and exceptional service help ensure smooth transit operations. Her professionalism, reliability, and outstanding customer service skills have garnered praise from passengers and division staff. Operator Harris deserves recognition for an incredible work ethic, positive attitude, and courteous demeanor. She is a role model and an inspiration.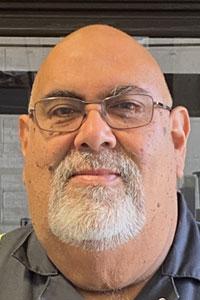 Richard Esquibell
Body Mechanic
Richard is a dedicated, hardworking employee with a high sense of urgency. Recently, Division 4 had multiple coaches OOS, and Richard immediately took charge, utilizing his organizational skills to expedite parts and complete repairs, allowing the Division to meet pull-out requirements. Richard is an asset to this Division that routinely demonstrates initiative and willingness to assist whenever needed. Thank you, Richard, for your hard work and dedication to the Division 4 Team
HAYWARD DIVISION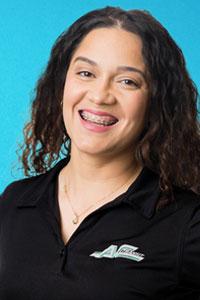 Guadalupe Maldonado
Bus Operator
Guadalupe Maldonado's calm demeanor and professionalism reflect her exceptional character and work ethic. Operator Maldonado maintains a stellar performance record and always volunteers to help the District meet operational needs. It is no wonder why Ms. Maldonado was selected for AC Transit's Recruitment Campaign. She is a shining example of what the District seeks in a professional bus operator. Great job and thanks for all that you do, Operator Guadalupe!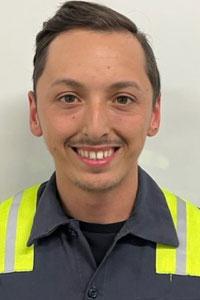 Zach Sherak
Journey Level Mechanic
Zachery is a can-do person who is eager to help others. He is always open to taking on challenging tasks. We can count on Zachery to complete any task on time. He demonstrates a positive outlook and shares his knowledge with co-workers. Thank you, Zachary, for all you do.