October 2022 Employees of the Month
October 2022 Employees of the Month
October 04,2022
It takes a lot of hard work and dedication to keep AC Transit buses on the road and running smoothly. Each month, the District honors the service of those drivers and mechanics who contribute directly to this effort by awarding "Employee of the Month" honors from our Supervision, Maintenance and Transportation divisions. Our candidates are nominated by supervisors at our Central Maintenance Facility and at each of AC Transit's four bus divisions in Emeryville, Richmond, East Oakland and Hayward. Winners from each division and one from the Central Maintenance Facility are selected by the Superintendent of the division. Each winner receives a gift certificate to a local restaurant.

We are pleased to announce the "Employee of the Month" winners for October 2022.
SUPERVISION/CENTRAL MAINTENANCE FACILITY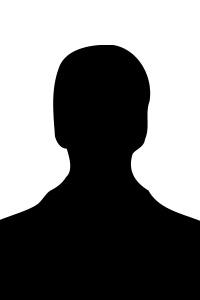 Jeffry Stroud
Transportation Supervisor
Supervisor Jeffry Stroud has the qualities of a team leader committed to ensuring Supervision's success. Mr. Stroud takes on new projects and often helps to ensure fellow co-workers succeed in their duties, especially in the Operations Control Center. Thank you for making a positive difference, Supervisor Stroud!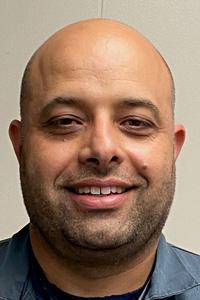 Alfredo Vega
Journey Level Mechanic
Alfredo is recognized for his tireless hard work in the Unit Room. He trains new mechanics in the Small Component Shop, rebuilds components, and performs maintenance to the Mart washers when necessary. Alfredo takes on any new project without hesitation providing outstanding work ethic and a friendly team attitude to the Unit Room. He is a great asset to AC Transit.
EMERYVILLE DIVISION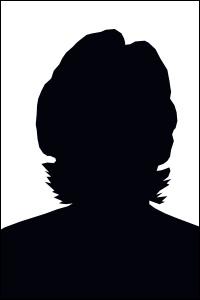 Darlene Robinson-Cornell
Bus Operator
Operator Darlene Robinson-Cornell is the 57 Line Ambassador for Division 2. She is a professional motorcoach operator who strives to maintain District protocol and procedure. Ms. Robinson-Cornell is truly an asset to the District.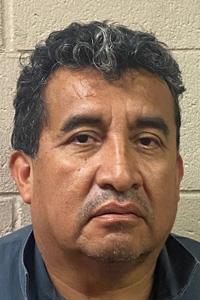 Jorge Pachas
Service Employee
Jorge Pachas is the perfect example of a dedicated and hardworking employee. He takes cleanliness and sanitation very seriously going above what is expected. A VIP fuel cell coach was recently requested for an event and Jorge stepped up event though we were short-staffed. He was able to pristinely clean up the bus and take care of his daily duties. Thank you, Jorge for your hard work.
RICHMOND DIVISION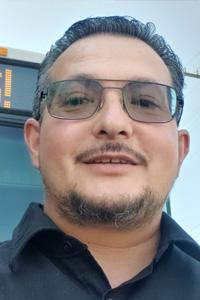 Roberto Arrambide
Bus Operator
Roberto Arrambide has a positive attitude and great relationships with his peers and passengers. Mr. Arrambide is always available when asked to do additional work. He also has great customer service skills and leads by example. Congratulations, Operator Arrambide.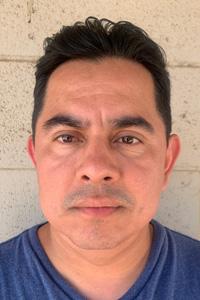 Jose Guillen
Upholstery Tech
Jose continuously demonstrates a positive attitude and strong work ethic. Jose is always volunteering to assist in other areas of the Division because he genuinely cares about the District. Recently, Jose assisted the Division in preparing for our monthly clean bus audit, including working outside his regular schedule. Jose's contributions have significantly impacted our Division, and his attitude permeates throughout the Team here.
EAST OAKLAND DIVISION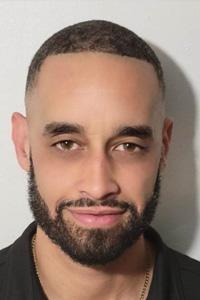 Jesse Peters
Bus Operator
Jesse Peters is typically only seen when actively working, but he is never forgotten. Mr. Peters arrives at work in uniform on-time, and prepared to perform his duties with pride and dignity. Mr. Peters also handles adversity well, maintains a calm demeanor and provides excellent service. Operators with this level of commitment deserve recognition. Thank you for a job well done and keep up the great work, Mr. Peters!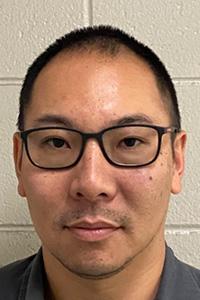 Benjamin Kong
Journey Level Mechanic
Ben likes to take on challenges that others may steer away from. This month Ben repaired a BRT coach that road called multiple times for heater issues. In the end, he found a clogged coolant pipe stopping the coolant circulation to the heat exchanger. He also attends, communicates, and collaborates on the summer learning series to improve his knowledge preparing himself for future opportunities. Great job, Ben; we appreciate your hard work and dedication.
HAYWARD DIVISION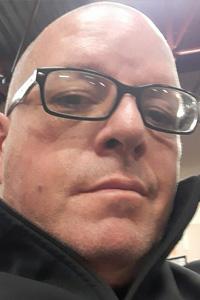 Robert Larieau
Bus Operator
Operator Robert Larieau is a professional. He has great customer service skills and performs beyond expectations to assist passengers and co-workers. Thank you for your service, Operator Larieau.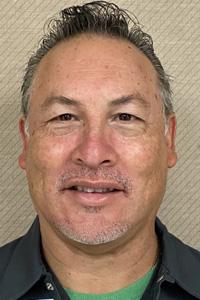 Manuel Luna
Lead Senior Body Mechanic
Mr. Luna has been exceptionally helpful in the day-to-day operations of the D6 body shop. Manny is always trying to help with body repairs, PMI defects, road calls, and rollout. Furthermore, Manny has taken the lead role in working with a vendor to develop new graffiti shields for our modesty panels on the 2200 fleet, which will help us repair this panel and make our buses look better overall. Thank you, Manny, and keep up the good work.