October 2023 Employees of the Month
October 2023 Employees of the Month
October 11,2023
It takes a lot of hard work and dedication to keep AC Transit buses on the road and running smoothly. Each month, the District honors the service of those drivers and mechanics who contribute directly to this effort by awarding "Employee of the Month" honors from our Supervision, Maintenance and Transportation divisions. Our candidates are nominated by supervisors at our Central Maintenance Facility and at each of AC Transit's four bus divisions in Emeryville, Richmond, East Oakland and Hayward. Winners from each division and one from the Central Maintenance Facility are selected by the Superintendent of the division. Each winner receives a gift certificate to a local restaurant.

We are pleased to announce the "Employee of the Month" winners for October 2023.
SUPERVISION/CENTRAL MAINTENANCE FACILITY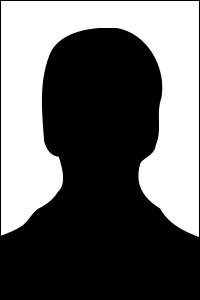 Chris Sanderfer
Transportation Supervisor
Chris Sanderfer is an excellent controller with great leadership qualities. He willingly steps in to assist when needed and always provides excellent customer service. Mr. Sanderfer responds to operators, his peers and other staff with patience and kindness. He is a leader by example.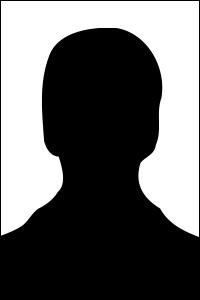 Francis Anand
Machinist
Francis is being recognized for his exceptional leadership in the machinist dept. He communicates with Division leads and covers as a Relief-Working foreman. Recently, Francis was involved in remanufacturing bus components when the manufacturer could not provide them. He is a great person to work with, and AC Transit is lucky to have an employee with his conviction and determination for excellence. Thank you, Francis, for your constant dedication to supplying the district with good-quality tools, repairs, and even better leadership.
EMERYVILLE DIVISION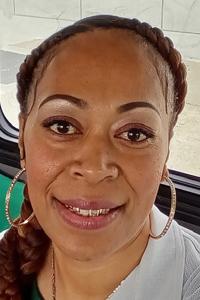 Lupe Miller
Bus Operator
Operator Lupe Miller is a new employee who has great aspirations. Division 2 Management looks forward to her growth within the District.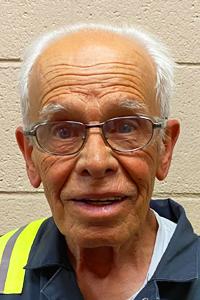 William Souza
Service Employee
William is a very dedicated and hardworking employee who demonstrates a performance that meets the highest standard of the company. A team player who shows up with a positive attitude each day and does not turn down requests when asked for his assistance. William provides a positive energy for the team. His contribution is greatly appreciated.
RICHMOND DIVISION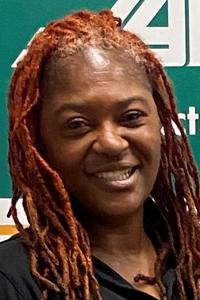 Levette Buffin
Bus Operator
Levette Buffin is a valued Division 3 Operator and team player. Ms. Buffin volunteers to assist when additional staff is needed and independently whenever she recognizes a need. Because Operator Buffin believes a great environment helps employees feel good about themselves, she voluntarily decorates the division for holiday celebrations and special occasions. Thank you for all you do, Operator Levette!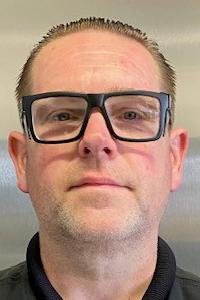 Britt Mansell
Electrician
Britt is a valuable member of the Division 3 Maintenance Leadership Team and has an exemplary work ethic. Britt is highly engaged in the operations of this Division and can always be counted on to volunteer when needed. Recently, Britt helped the District with the remodeling project at the G.O. and was still able to complete his tasks at Division 3.
EAST OAKLAND DIVISION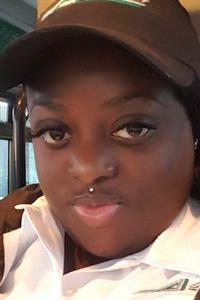 Keva Parker
Bus Operator
Keva Parker is known for her vibrant smile and positive attitude. For the past 8 years, Ms. Parker has provided safe and reliable service to the community while providing world class customer service. Division 4 is proud to have Operator Parker on the team.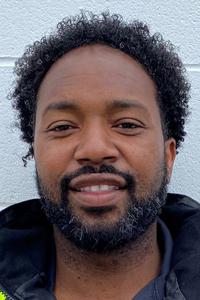 Clinton Ison
Facilities Maintenance Mechanic
Clinton is an employee who takes pride in everything he does. He puts relentless effort into ensuring D4 is the District's best-looking and presentable yards. From his alertness to daily maintenance needs to brighten up the yard with a fresh coat of paint on the buildings, he always puts 100% into everything he does. His fellow employees love seeing him come to work, and his overwhelming positivity helps make D4 a great place to work every day.
HAYWARD DIVISION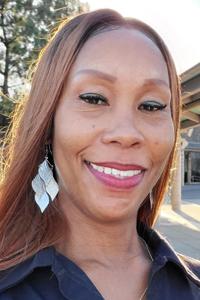 Karimah Barbour
Bus Operator
Operator Karimah Barbour takes pride in managing the safety of her passengers and providing outstanding service. Her knowledge, experience and great personality help us achieve excellence daily. Congratulations Karimah Barbour on being our Employee of the Month!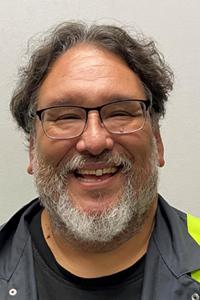 Jose Camarillo
Journey Level Mechanic
Jose is a dedicated employee who can be counted upon to see the job through. He is always willing to share ideas and help coworkers when needed. Jose is a great help to Division 6.