January 2022 Employees of the Month
January 2022 Employees of the Month
January 06,2022
It takes a lot of hard work and dedication to keep AC Transit buses on the road and running smoothly. Each month, the District honors the service of those drivers and mechanics who contribute directly to this effort by awarding "Employee of the Month" honors from our Supervision, Maintenance and Transportation divisions. Our candidates are nominated by supervisors at our Central Maintenance Facility and at each of AC Transit's four bus divisions in Emeryville, Richmond, East Oakland and Hayward. Winners from each division and one from the Central Maintenance Facility are selected by the Superintendent of the division. Each winner receives a gift certificate to a local restaurant.

We are pleased to announce the "Employee of the Month" winners for January 2022.
SUPERVISION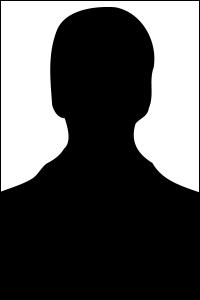 Lushtion Carter
Transportation Supervisor
Lushtion Carter is always willing to learn, grow and help others. Mr. Carter has recently been certified as a Controller for the Operations Control Center and has really embraced his new responsibilities with helping Bus Operators.  Great job, Supervisor Carter!
CENTRAL MAINTENANCE FACILITY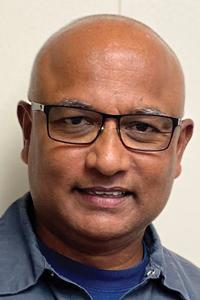 Francis Anand
Machinist
Francis is a Machinist, and part of his daily tasks is to help manufacture specialty tools and equipment for the District. He excelled in creativity and was instrumental in producing the current COVID shields on the fleet. The District appreciates all of his efforts.
EMERYVILLE DIVISION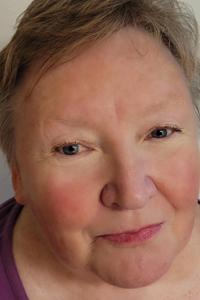 Katherine Wood
Bus Operator
Operator Katherine Wood's customer service skills and overall work performance are a delight. She handles conflict well and always considers the passenger's best interest. Operator Wood is truly an asset to the District.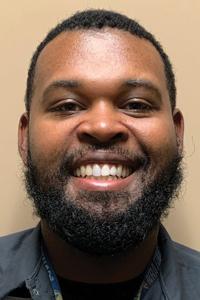 Joseph Richards
Service Employee
Joseph is the perfect example of a dedicated and hardworking employee who takes his job seriously. Recently, a VIP coach was requested for a special event, and the regularly scheduled Service Employee was on vacation. Joseph stepped up to the assignment and detailed the coach used to showcase the District for the special VIP event. Joseph is an asset to AC Transit.
RICHMOND DIVISION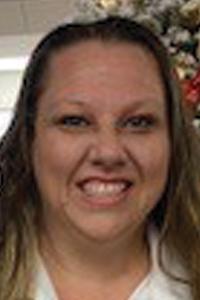 Brandi Donaldson
Bus Operator
Operator Brandi Donaldson has an excellent attitude and a strong work ethic. She is a very Positive Operator that brings a bright smile to work every day. Ms. Donaldson is also a willing worker and helps whenever she can. Congratulations and keep up the good work, Operator Donaldson!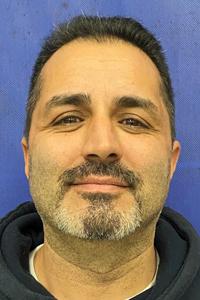 Alan Silveira
Sr. Body Mechanic
Alan is a highly engaged and significant part of Division 3 in providing the public with buses maintained to meet the District's high standards. Alan is the Body Shop lead and motivates his Team. Alan maintains perfect attendance and is a positive influence on his peers. Thank you, Alan, for being a great leader on this D-3 Team!!
EAST OAKLAND DIVISION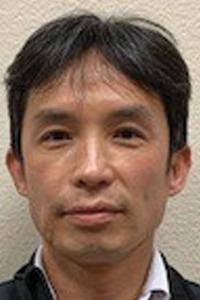 Sunthorn Kietsaengthong
Bus Opertor
Operator Sunthorn Kietsaengthong's impeccable work ethic and care for customers convey a very positive customer service-focused image about AC Transit. Mr. Kietsaengthong frequently receives commendations and positive comments from both internal and external customers. We are fortunate to have him on our team.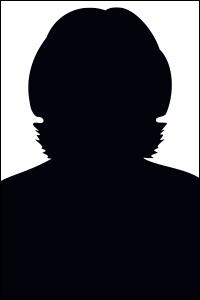 Delores Davis
Service Employee
Delores is one of the hardest working people on the Fuel Island. Night in and night out, she shows up ready to work, not to mention the countless number of nights where she's showed up and saved us on a short-staffed weekend night. Delores also has a personality that is liked and respected by her colleagues! Good job, Dolores, and keep up the excellent work.
HAYWARD DIVISION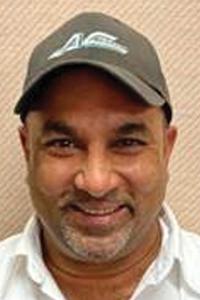 Shashi Naidu
Bus Operator
Operator Shashi Naidu's professionalism and dedication are consistent with his outstanding work ethic. He completes tasks, readily accepts extra assignments to help preserve service, and maintains an optimistic attitude. Mr. Naidu is an asset to the Division 6 Transportation Team and a direct contributor to its daily goals and service delivery efforts. Keep up the great work and great job, Operator Naidu!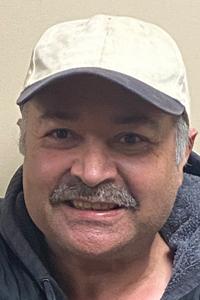 Jessie Alvarez
Journey Level Mechanic
Jessie is a person that can be counted on to complete his task in a timely manner. He is always helpful and willing to go the extra mile to complete his work. If you need someone to count on, he is the one that will be there. Jessie takes on any task asked of him and always with a smile.